Every Wednesday we are linking up with WWW Wednesday, What Are You Reading Wednesday? and Waiting on Wednesday.

WWW Wednesday is hosted at

Taking on a World of Words and asks 3 questions: What are you currently reading?, What did you recently finish reading? What do you think you'll read next? This is a similar meme to This Week in Books, hosted at Lipsyy Lost & Found.
What Are You Reading Wednesday are hosted on It's a Reading Thing and asks;
1. What's the name of your current read?
2. Go to page 34 or 34% in your e-book and share one complete sentence.
3. Would you like to live in the world that exists within your book? Why or why not?
Waiting on Wednesday is hosted at Breaking the Spine and is a chance to show what upcoming releases you are excited for! Each week we will take it in turns to choose a book for Waiting on Wednesday and this week was Ann's turn!
Ann:
Currently Reading:
"We regarded it in silence." - Page 34, The Hollow Boy
Although I love the Lockwood & Co. books there is no way I would survive in that world!
Recently Finished: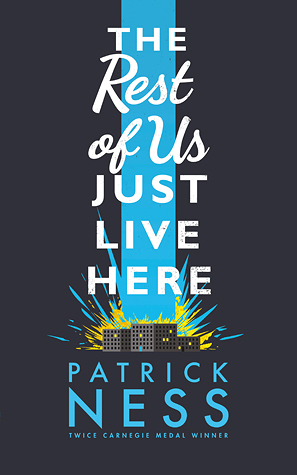 Since last Wednesday I have finished one book The Rest of Us Just Live Here by Patrick Ness and I loved it - it was my favourite book of September. Clare did a full review on it a little while ago which you can find here if you're interested.
Planning to Read Next: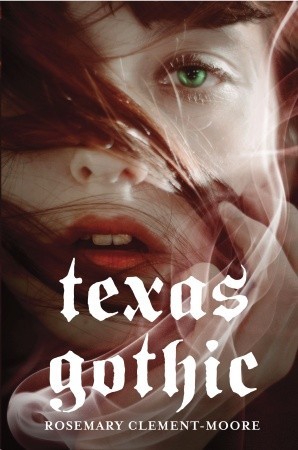 I am planning to read Texas Gothic by Rosemary Clement-Moore next which I am excited to read!
Clare:
Currently Reading: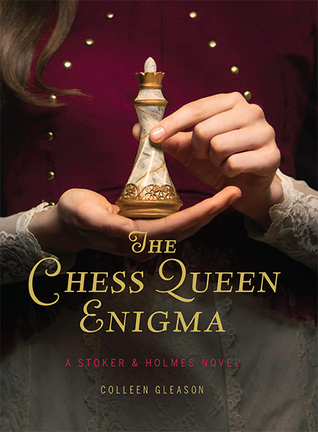 I have just started reading The Chess Queen Enigma by Colleen Gleason which is book 3 in the Stoker & Holmes series, I really enjoyed the first book so I have high hopes for this one. I am also currently reading Washington Square by Henry James which is my classic read for this month - so far I am really enjoying it, it is quite funny which is something I had not expected.
"I have no idea of Mina's initial impression of the princess - though it was surely more detailed than mine. For me, the first word that came to my mind when I saw Princess Lurelia was "colorless"." - Page 34, The Chess Queen Enigma
""I know some people that call my cousin too clever."Catherine listened to this statement with extreme interest, and a felling that if Morris Townsend had a fault it would naturally be that one." - Page 34, Washington Square
I think I actually would quite like to live in the world of The Chess Queen Enigma, I mean yeah it seems dangerous but the girls seem like they have fun with it! And for Washington Square, I don't really know. Having just read The Cure For Dreaming and being reminded of just how bad it would be to be a woman back then I'd probably have to say no! But I really like the characters so I'd quite like to just go and observe their lives.
I have also just got the new illustrated Harry Potter which is so, so beautiful. There are no illustrations on page 34 so I am cheating and giving you page 36 of Uncle Vernon instead. And of course I would want to live in the world of Harry Potter!
Recently Finished:
Last Wednesday I was reading Six of Crows by Leigh Bardugo which I have now finished. I absolutely loved it and I have a review up here if you'd like to find out why. I then read Angel Dares which was a new release on October 1st, I liked it but it definitely wasn't my favourite in the series, mostly because the main characters both annoyed me in ways previous main characters have not (this was the 5th book in the Benedict series). A Curious Beginning was another new release and I adored it as I always adore Deanna Raybourn's books. The main characters were both great and the mystery really kept me guessing - I will have a full review up for this tomorrow. I will also have a review up in the next couple of days for Everything, Everything by Nicola Yoon. Much like with Angel Dares - although I liked this book I had a few problems with it. Bitter Spirits by Jenn Bennett was a really fun and exciting read and I look forward to the sequels which both follow different characters. Then I read In the Shadow of Blackbirds and The Cure For Dreaming by Cat Winters. If you've read my review of The Uninvited by Cat Winters you'll know I really love her writing style and that definitely stayed true for these - The Cure For Dreaming is probably one of my favourite books of the year, and almost definitely my favourite historical fiction of the year. I definitely recommend all her books. Then I (finally) got around to reading Black Ice by Becca Fitzpatrick which was underwhelming. I thought the mystery was ridiculously simple and the main character behaved in such terrible ways it was nearly impossible to like her. Finally I read Magnus Chase and the Sword of Summer by Rick Riordan which was released yesterday and which I absolutely loved. It was very funny and very exciting and I found it very hard to put down!
Planning to Read Next: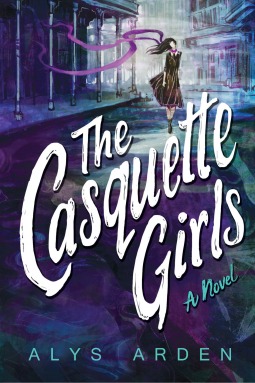 For now I'd like to focus on my e-arcs. I received Otto Von Trapezoid and The Empress of Thieves by Jesse Baruffi from the publisher Curiosity Quills so that I can participate in the review tour - and my review will be up next Tuesday, October 13th! I am really excited for this one it looks like such a fun and exciting read! I am then planning to read four books I received through Netgalley that really fit with my Halloween mood and those are The Casquette Girls by Alys Arden which looks suitably creepy, Dead Ringer by Jessie Rosen which seems like it could be vaguely Rebecca-esque, The Heartless City by Andrea Berthot which I have heard some good things about - and Jekyll and Hyde seems very Halloween-y and Tales From the Graveyard by Susan Shultz which couldn't look more Halloween themed if it tried! I am really excited for all of these and it will be great to feel super productive getting all those reviews done! In theory!
Waiting on Wednesday:
In PathFinder, readers journeyed with Alice TodHunter Moon, a young PathFinder who found her way to the Castle seven years after the events of the original Septimus Heap series.
Now it's two months later and Alice is settled into her new life in the Castle. Being Apprentice to ExtraOrdinary Wizard Septimus Heap is tricky—there's loads of new Magyk to learn—but at least she's mastered the Unseen charm.
She's lucky she has, too—that Unseen will come in handy when she sets out with friends Oskar and Ferdie on a perilous journey to retrieve the Egg of the Orm from the Desert of the Singing Sands. If they don't reach the Egg before it hatches, the new baby Orm could imprint on the evil sorcerer Oraton-Marr, giving him unlimited Magyk to do with what he wishes….
Ann: I loved PathFinder and can't wait for this book, I am hoping it is as good as the first book. Which I am sure it will be because I always love Angie Sage's writing! This is due to be released 13th October.