Top 5 Wednesdays are hosted by Ginger Reads Lainey and you can find the goodreads page
here
.
1) Nimona by Noelle Stevenson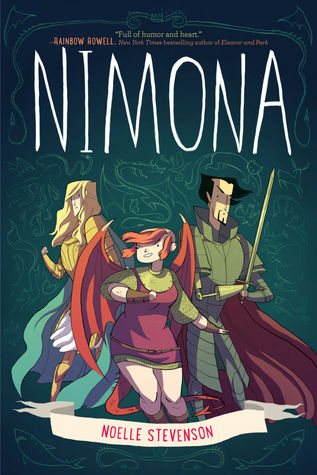 Until recently I had never read a graphic novel. I wanted to but none of my local shops really stock them and the ones on Amazon tend towards being more expensive than I can justify. And then Nimona happened - I had to have it, and when it arrived I devoured it. I am kind of in love with Nimona. Since this is, at the moment, the only graphic novel either Ann or I have read (Ann is currently halfway through reading it), the rest of this list is more of a "graphic novels we want to read" list.
2) Rat Queens by Kurtis J. Wiebe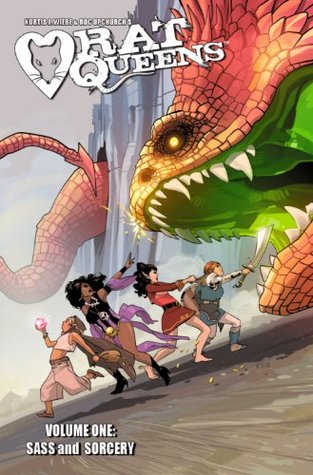 This just sounds so interesting to me. I have seen a lot of enthusiastic reviews (and a couple of less enthusiastic) but it definitely seems like something I would enjoy.
3) Saga by Brian K. Vaughan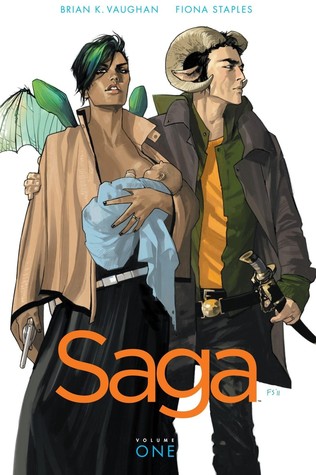 I honestly have not seen one bad review for this. Everyone I know who has read it, loved it and that makes me really keen to read it as well!
4) Username: Evie by Joe Sugg
Ann: I am being given this book by my Nan and Grandad for Christmas and cannot wait to read it. It was in my room for one night before I gave it to them and I had to fight the urge to read it.
5) Pretty Deadly by Kelly Sue DeConnick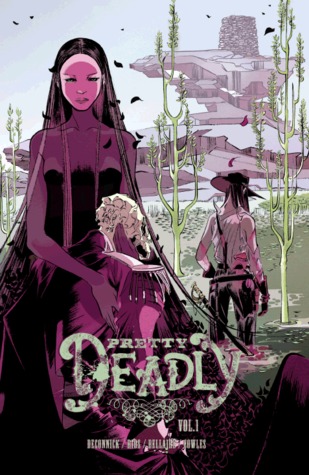 I actually haven't really seen any reviews for this but the concept intrigues me and I really like the cover art (a good sign in a graphic novel I would hope) so I am keen to read it.
There are so many graphic novels that really appeal to me at the moment and it's definitely a genre I want to get more into so if you have any recommendations please let me know!