The Sunday Post is a weekly meme hosted at
Caffeinated Book Reviewer
,
it's a chance to post a recap on the past week, show the books we have received and share what we plan for the coming week. Stacking the Shelves is hosted by Tynga's Reviews and the aim is to show our newest books and to see what everyone else received for review, borrowed from libraries, bought in bookshops or downloaded on to their e-reader. As always you can click on any of the pictures to be taken to the Goodreads page for that book if you're interested in finding out more about it.
Last Week on the Blog:
Books We Got This Week:
Aussie Rules by Jill Shalvis:
I really want to read more by Jill Shalvis, this is a standalone which makes it a good place to start.
Get a Clue by Jill Shalvis:
I've read a few Jill Shalvis books lately and really enjoyed them - this sounds a little different with more of a thriller element but I am excited to give it a go.
Before I Go To Sleep by S.J. Watson: This is a book I've had my eye on for a while but never bought, so I was very glad when my Nan brought it around for me.
Run by Kody Keplinger:
I always enjoy Kody Keplinger's books so I had to get this one.
Nerve by Jeanne Ryan:
I saw the trailer for the movie recently and definitely want to see it so, of course, I need to read the book first.
What I Thought Was True by Huntley Fitzpatrick: I got The Boy Most Likely To last week so this completes my Huntley Fitzpatrick collection and I can start reading them.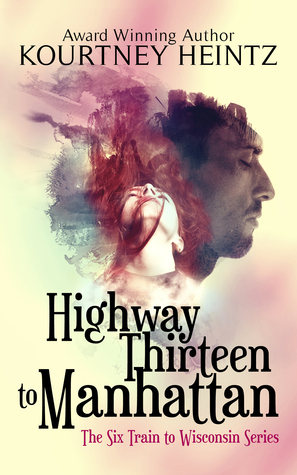 Hard Rules by Lisa Renee Jones:
I received a review copy from Headline Eternal and I am very, very excited to read this one.
The Six Train to Wisconsin/Highway Thirteen to Manhattan by Kourtney Heintz: The author contacted me about these and they sounded great so I am interested to give them a go.
Wonderfully Wicked/Beautifully Burned by C.J. Burright:
I received these via Netgalley. They sound like a great mix
Glimmer by Tricia Cerrone: Another Netgalley read, this sounds really intriguing to me. And I am interested to see how things resolve.
Reading Update:
Sunset in Central Park by Sarah Morgan: 4.5 stars, I will admit that before reading this Frankie wasn't my favourite character of the group (I am very excited for Eva's book) but she definitely grew on me.
The Second Love of My Life by Victoria Walters:
3 stars, This was perhaps a bit too sweet for me. The characters were interesting but I never felt emotionally connected to the story perhaps, ironically, because there was just too much emotion.
Wait for You by J. Lynn: 4 stars, I don't always enjoy New Adult so I was kind of nervous about this but I liked the main characters a lot and I enjoyed the plot. I think there was a build up of threat that didn't really go anywhere but overall I enjoyed it.
The Problem With Forever by Jennifer L. Armentrout: 3.5 stars, This was set in high school so it felt like Young Adult and New Adult simultaneously which was kinda weird but again, really liked the characters and the way the story resolved.
Get a Clue by Jill Shalvis: I recently read a few other books by Jill Shalvis so I was interested to check out this one which sounded different and more mysterious but ultimately the mystery side let me down. I liked the romance but it moved very fast. Not her strongest book.
Next Week on the Blog:
Cover Characteristic: Flags
Top Ten Books You'd Buy Right This Second If Someone Handed You a Fully Loaded Gift Card
Wednesday Catch-Up
Friday Reads