Every Wednesday we are linking up with WWW Wednesday.
WWW Wednesday is hosted at
Taking on a World of Words
and asks 3 questions: What are you currently reading?, What did you recently finish reading? What do you think you'll read next?
Currently Reading:
Yep, Sleigh Bells in the Snow is a Christmas novel. And I started reading it on the hottest day of the year. Because that makes sense. It's the first book in her Snow Crystal trilogy and I am really enjoying it. I only have a few chapters left but its been a great book so far.
Recently Finished:
Hunted and Hush were both really fun and absorbing reads. I did enjoy Hush slightly more if only because I felt more connected to the characters. I then read Garden of Lies which I have been wanting to read for a while and it did not let me down. It may be one of my favourite Amanda Quick novels. I then thought I would give Jill Mansell a try and read To the Moon and Back which I thought was a really engaging read, there were a couple of points at which I got a bit teary. Heartsong Cottage was not exactly a light and fluffy read but I enjoyed it and I am intrigued to read more of the series. And finally Summer Kisses was a book with two stories in it. I enjoyed the first (Flora's) slightly more but they were both good reads.
Planning to Read Next: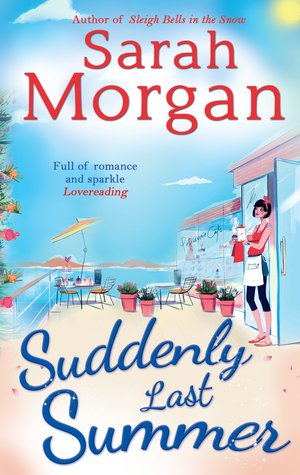 I am planning to complete the Snow Crystal trilogy by reading Suddenly Last Summer and Maybe This Christmas (at least one of them is a Summer book!) and then I want to read Sunset in Central Park which is the second book in the From Manhattan With Love trilogy, I loved the first book and I have been looking forward to this one.