The Sunday Post is a weekly meme hosted at
Caffeinated Book Reviewer
,
it's a chance to post a recap on the past week, show the books we have received and share what we plan for the coming week. Stacking the Shelves is hosted by
Tynga's Reviews
and the aim is to show our newest books and to see what everyone else received for review, borrowed from libraries, bought in bookshops or downloaded on to their e-reader. As always you can click on any of the pictures to be taken to the Goodreads page for that book if you're interested in finding out more about it or click the title to go to the review.
Films of the Week:
I finished Girlboss! Actually finished it towards the end of last Sunday but that was well after I'd posted the Sunday Post so I had to wait to gush about it! Sophia is an amazing character/person. It's hard to know exactly how much of the show is real and how much is fabricated but either way she seems incredible and I am now desperate to know more. There was a real nostalgia to it that, as a millenial, I greatly enjoyed. MySpace and Ebay there was a whole episode around the MySpace Top 8 which was SO IMPORTANT back then! Oh and that OC episode. It just felt very relatable. Britt Robertson was great in the lead role and all the supporting cast were awesome. Really hoping for a Season 2.
Ann and I saw Guardians of the Galaxy Vol 2. yesterday and it was incredible. I just love this film. So good. I don't have articulate words for it but just trust me it was great.
Last Week on the Blog:


Books We Got This Week:
For Review: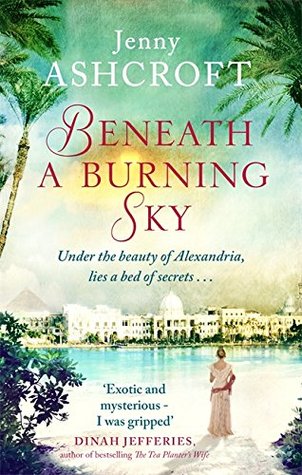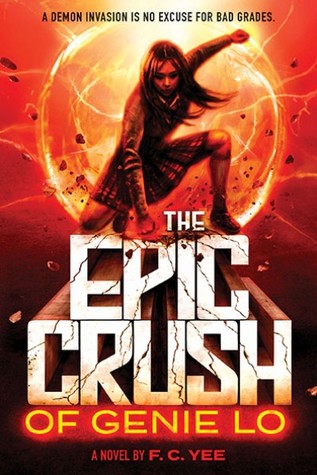 Beneath a Burning Sky by Jenny Ashcroft:
Received via Netgalley, Honestly mostly drawn to this because it's set in Egypt and I love anything set there!
Fairy Keeper/Mer-Charmer/Dragon Redeemer by Amy Bearce:
Received from Curiosity Quills for review. Excited for these because fantasy and also it is a series of standalone novels and I love those!
The Epic Crush of Genie Lo by F.C. Yee:
I've wanted this ever since I first saw the author's cover reveal on twitter so I was thrilled to be approved on Netgalley.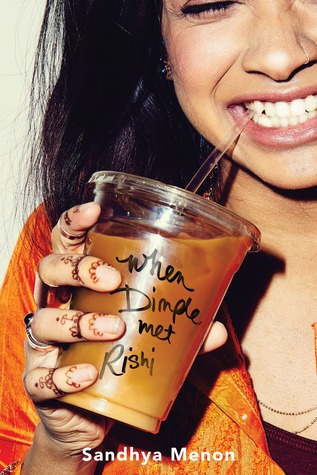 When Dimple Met Rishi by Sandhya Menon: Received via Netgalley. This is one of my most anticipated books of the year so hopefully I get to read it soon!
The Hunt for Atlantis by Andy McDermott:
I am really into adventure stories at the moment and I found the first 11 books of this series in a secondhand shop so I snagged them.
The Hunters by Chris Kuzneski: Like I said, super into adventure stories right now. Not too sure what this is about but it sounds like an intriguing new series.
The Seafarer's Kiss by Julia Ember:
Bisexual mermaid romance. I just needed it? Obviously. Plus really like that cover.
The Pearl Thief by Elizabeth Wein:
I'm a huge fan of Elizabeth Wein so this has been on my wishlist for a while and I am so glad I got it! It's a gorgeous cover and I can't wait to read it!
Geekerella by Ashley Poston:
Bought this after reading the review Ashley @ What She Read linked up for Monday Highlights! This sounds cute and oh so fun!
#Girlboss by Sophia Amoruso:
I mean I had to get this after watching the Netflix show because I clearly need to know more!
Billy and Me by Giovanna Fletcher: I've been meaning to read this for a while and it was £1 in The Works so I decided to pick it up. I am a sucker for celebrity-falls-for-ordinary-person stories for some reason.
A Summer at Sea by Katie Fforde: This is the latest Katie Fforde book I believe and the only one I haven't read yet. I seem to be collecting a lot of happy-romance reads which will be great after all the thrillers I've been reading lately.
The Shadow Sister by Lucinda Riley: This is the third book in the series. I kind of want to collect all of them before starting the series but I'm not sure how many books there will be.
Reading Update:
Ann:
Trust Me I'm Lying by Mary Elizabeth Summer: 5 stars, I loved this book, I didn't know much about the plot before reading but I loved the title and I think that the characters were amazing. The ending was also very shocking!
Stalking Jack The Ripper by Kerri Maniscalco: 5 stars, My friend brought this for me for my birthday and so I decided to read it and it was amazing. I loved the main character and how unique she was.


Clare:
Gone Without a Trace by Mary Torjussen:
4.5 stars, This was... I don't actually have a word for it. I was so inside the MC's head that it actually got a little uncomfortable. In a good "this is super engrossing" kinda way. Just all around really impressed.
The Lost Sisterhood by Anne Fortier:
5 stars, I don't know what it is. I've read only this and Juliet (Anne Fortier has written only two books) but I count her as one of my all time favourite authors. Her books are beautifully written with characters that amaze me and exciting plots. And she researches everything so well! This just happened to be about something I spent two years of my life studying and it was so well done. Myth and history were integrated into the story seamlessly. I just loved it. I need more from Anne Fortier soon!
The Hunt for Atlantis by Andy McDermott:
3.5 stars, This was fun, I had some problems with the way characters spoke and acted at times but overall it was a good adventure story and I am excited to continue the series.
The White Road by Sarah Lotz: Not gonna star this one because I actually didn't finish it. I made it a good way through and don't think it's the books fault because honestly this was so atmospheric and creepy. I just kept having panic attacks every time he got stuck in a small space. So I've passed it on to Ann and she will be reviewing it instead. I know a lot of people were really intrigued by this book so didn't want to leave you with no updates!
Geekerella by Ashley Poston: 3.5 stars, Super cute. Wasn't as good as some other cinderella retellings I've read but I'd say its definitely worth a read. Very, very cute. Especially the last few chapters which were just so sweet.
Next Week on the Blog:
Monday Highlights #4
Clare's April Wrap Up and May TBR

Wednesday Catch-Up

Friday Reads

Ann's April Wrap Up and May TBR