The Sunday Post is a weekly meme hosted at
Caffeinated Book Reviewer
,
it's a chance to post a recap on the past week, show the books we have received and share what we plan for the coming week. Stacking the Shelves is hosted by Tynga's Reviews and the aim is to show our newest books and to see what everyone else received for review, borrowed from libraries, bought in bookshops or downloaded on to their e-reader. As always you can click on any of the pictures to be taken to the Goodreads page for that book if you're interested in finding out more about it or click the title to go to the review.
Films of the Week:
Ok so when I am feeling a little down I have a few go to films that I watch to make myself feel a little better. And the one I chose to watch this week was the wonderful The Slipper and the Rose which is a musical about Cinderella and I just love it so much. If you love either fairy-tales or musicals (or both) then you need to watch this. It's my favourite Cinderella adaptation ever and its definitely in my Top 10 musicals. (I watched it twice this week and its a two hour long film so you know it has to be good right??)
Last Week on the Blog:
Books We Got This Week: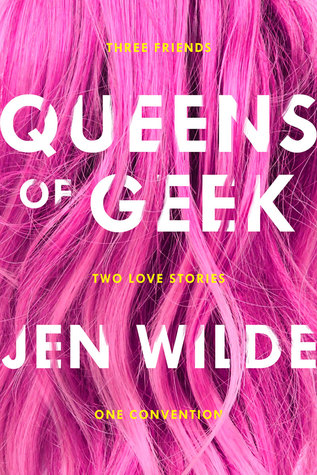 Taking Flight/On the Outside/Time It Right/Colorblind by Siera Maley: I downloaded these via Kindle Unlimited because of how much I loved Maley's Dating Sarah Cooper.
Queens of Geek by Jen Wilde: Diversity, conventions, geekiness! What more could I possibly want?
A Dangerous Year by Kes Trester: No cover for this one yet! But it's coming soon from Curiosity Quills (here is a link to the goodreads page). This just sounds incredible and the mystery/spying element of it really appeals to me!
Prophet of the Badlands/Archon's Queen/Grey Ronin/Daughter of Ash by Matthew S. Cox: Also received from Curiosity Quills. This is a series but I believe each book follows different characters? Which is my favourite type of series honestly. I am super intrigued by all of these (although its Daughter of Ash that most makes me excited).
The Struggle by Jennifer L. Armentrout: Received from Hodder & Stoughton for review. This is the third book in the Titan's series!
Fire in You by Jennifer L. Armentrout: Received from Hodder & Stoughton for review. The sixth book in the Wait for You companion series. I am clearly going to have a very Jennifer L. Armentrout reading week at some point!
Hostage to Pleasure/Branded by Fire/Blaze of Memory by Nalini Singh: My quest to own all the books in this series continues (slowly). I will almost definitely be reading these in April as I aim to have the series finished this year!
Reading Update:
Ann:
Done Dirt Cheap by Sarah Nicole Lemon: 5 Stars, I really enjoyed this book and I loved the characters, they were all so different and realistic. It was amazing.
Clare: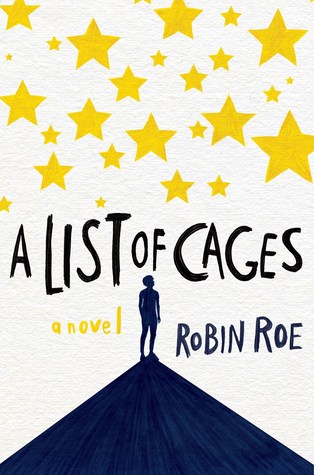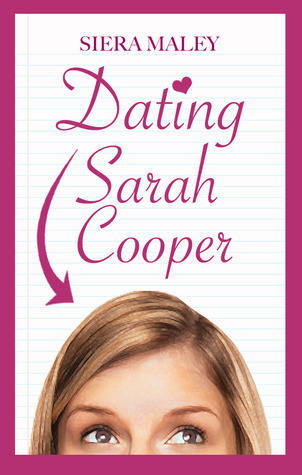 The Alchemists of Loom by Elise Kova: 5 stars, So, so good. I loved Ari from the first page and Cvareh slowly but surely grew on me (Florence is just precious and wonderful and must be protected at all costs). There was some great character development, I loved the world and I just can't wait for the next book please!
Devil in Spring by Lisa Kleypas: 5 stars, God I love this book! Lisa Kleypas is officially my favourite Historical Romance author. The characters were incredible, the romance made my heart actually ache. I just loved it so much.
A List of Cages by Robin Roe: 5 stars, Wow, this was one of those genuinely life altering books. I laughed at times (usually in Adam's POV) and towards the end there were moments when I felt sick. Oddly it was the hope in the book that had me closest to tears. This is just incredible. But trigger warnings for assault and abuse.
Dating Sarah Cooper by Siera Maley: 5 stars, I am just on a roll with these 5 star books! This was - everything I ever wanted. I know I'm going to re-read it again and again. It's a bit like Faking It only better, I loved both the MC's and the story and the ending and I just - yes.
The Dragon's Price by Bethany Wiggins: 2 stars, It's a problematic book in terms of the races in this book and also there were not nearly enough dragons for me. I need dragons. So many dragons.
Bad Blood by Demitria Lunetta: 2 stars, I had a lot of problems with the mental illness representation here.
Th1rteen R3asons Why by Jay Asher: 5 stars, Meanwhile - this is a personal book for me (and a reread) it was enormously helpful to me when I most needed that help and understanding.


Next Week on the Blog:
Cover Characteristic: Person in a Field of Grass
Wednesday Catch-Up
Ann's March Wrap Up and April TBR
Classics Wrap Up and TBR
Fairy Loot March Unboxing