Ann:
This month I managed to read a total of 28 books; which i don't really want to list because there would be a lot but I will list the books I read this month that are not on my Read-A-Thon wrap up. The Isle of the Lost by Melissa De La Cruz, The Pledge and The Essence by Kimberly Derting, Anne of Green Gables and Anne of Avonlea by L. M. Montgomery.
I have read so many good books this month but I have to say Anne of Green Gables was the best. I loved it so much and it is such a great book.
Ann's Reviews in August:
Clare: This month I read a total of 39 books (of which 20 were thanks to the bout of books read-a-thon!) as well as 9 re-reads which I don't want to count since my version of re-reading tends to involve a lot of skipping ahead to my favourite parts, I did finish my Classic this month which was Twenty Thousand Leagues Under the Sea by Jules Verne.
Clare's Favourite Book of the Month:
The Blue Castle surprised me so much. Ann has been reading the Anne of Green Gables series and it reminded me how much I loved it when I was younger. I tried Emily of New Moon but didn't get on particularly well since it depressed me a bit. This is one of L.M. Montgomery's few adult books and I was sort of nervous to read it because I had read some reviews that said it was depressing as well. But it wasn't! This book was funny and romantic and heartwarming and as soon as I finished reading it I desperately wanted to start from the beginning all over again! If this book appeals to you at all - or you really loved Anne like I do - then I definitely recommend reading The Blue Castle.
Clare's Reviews in August:
Ann's TBR for September 2015:
My TBR for this month are: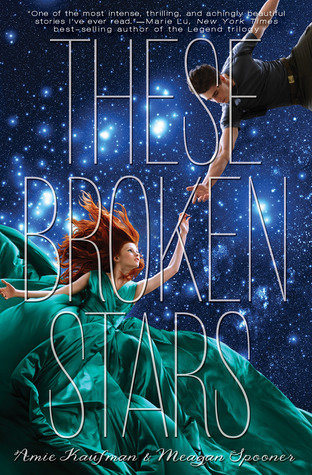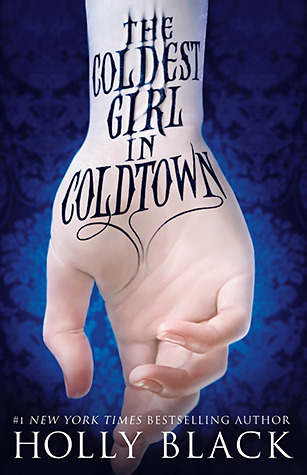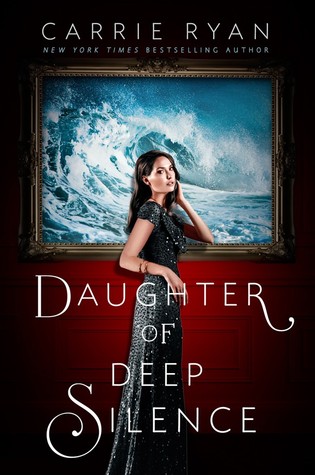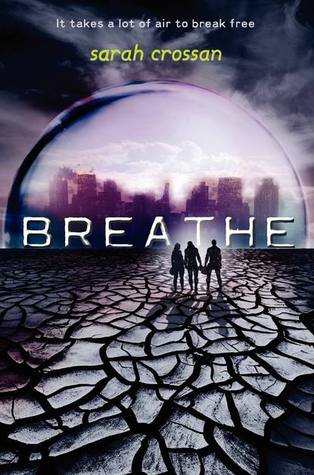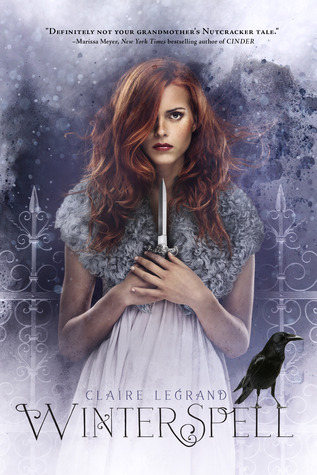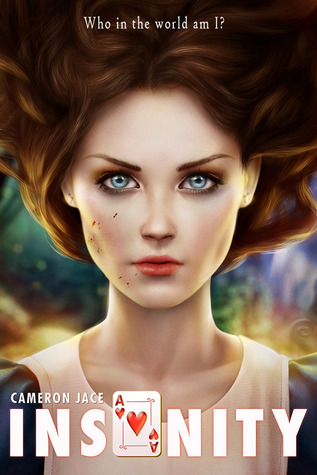 Anne's House of Dreams by L. M. Montgomery: I would really like to complete the series this month so after House of Dreams I will also be reading Rainbow Valley and Rilla of Ingleside.
These Broken Stars by Amie Kaufman and Meagan Spooner: I have been planning on reading this for a while and never got around to it.
The Talisman Ring by Georgette Heyer: Clare loves Georgette Heyer and she picked out those that she thought were the funniest and then I selected this one.
The Coldest Girl in Cold Town by Holly Black: I picked this out of my TBR along with the other 4 below and Clare put most of the books into my TBR so I don't really know what they are about.
As You Wish by Jackson Pearce: (Note to Ann: This is a book about a girl who gets a genie by accident.)
Daughter of Deep Silence by Carrie Ryan:
(Girl is shipwrecked and her best friend dies so she assumes her best friends identity to get revenge)
Breathe by Sarah Crossan: (A bit like The Lorax tbh, They live in a society where there is very little air so they have to pay for it and then they get stuck outside the dome with limited air.)
Winterspell by Claire Legrand: (Retelling of The Nutcracker. Girl goes to magical land with a prince and there is an evil queen who I was a little in love with)
Timebound by Rysa Walker: Clare and I have a package arriving at the beginning of September and this is the book in it I picked out for just myself (Clare probably wont read it because she hates time travel) and I am excited to read it.
Insanity by Cameron Jace: We found this for free on Kindle and grabbed it because we both love retellings.
So this month I am aiming to read at least 12 books plus my Classic for the month which is down below. There are also some books on Clare's TBR that I am hoping to get around to reading.
Clare's TBR for September 2015:
I have decided to try and get through the books I have for review this month. I have ten left on Netgalley and one paperback I received from a publisher through Waterstones. These are my priority books and it does mean I should have quite a few reviews up in September.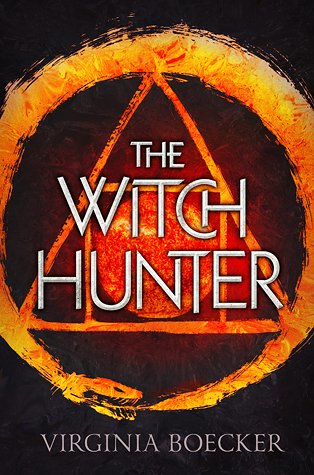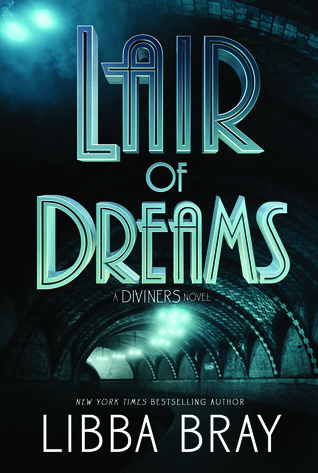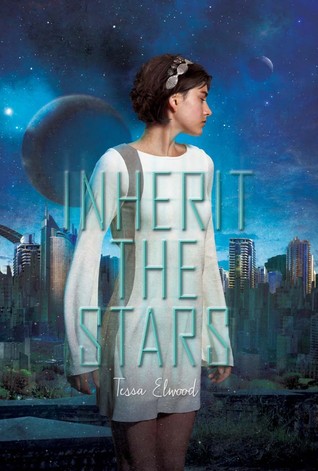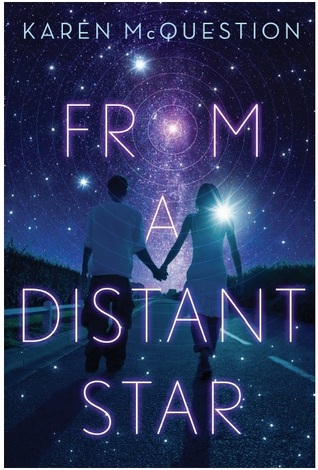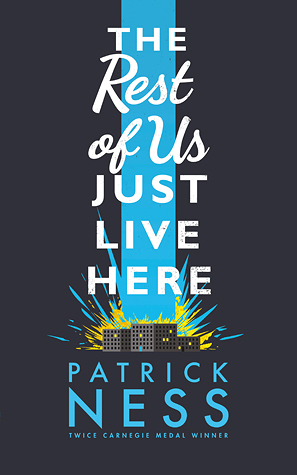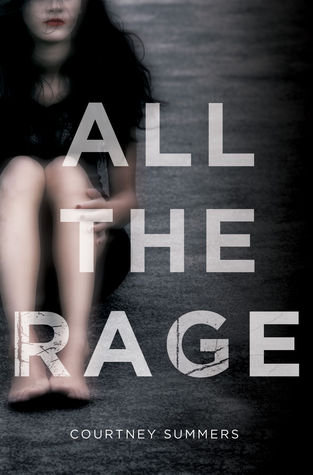 Witch Hunter by Virginia Boecker: I was pretty excited to read this then I heard some not so great reviews, but "the magic and suspense of Graceling meet the political intrigue and unrest of Game of Thrones" sounds like something I will love!
Lair of Dreams by Libba Bray: Yes! I mean its over 600 pages so I'm a little daunted but I loved the first book!
Mad About the Hatter by Dakota Chase: I have a definite weakness for Alice in Wonderland retellings and this one has the bonus of also being LGBTQ!
Inherit the Stars by Tessa Elwood: Arranged marriages, faking identities, traitorous mothers! Sounds fun!
From a Distant Star by Karen McQuestion: I have always been a little wary of "alien" books; and then I read the Lux series by Jennifer L. Armentrout and really enjoyed it, so I'm trying to read some more.
The Rest of Us Just Live Here by Patrick Ness: This is my Waterstones one, (everything else is from netgalley) and it just sounds amazing.
Heart of Ice by Sibelle Stone: This honestly sounds like it could be great or awful and I am interested to find out which.
All the Rage by Courtney Summers: I have loved her other books and I was really excited when I was approved for this on Netgalley.
The Space Between Heartbeats by Melissa Pearl: This sounds vaguely similar to a couple of other books I've read, most notably Here Lies Bridget by Paige Harbison - which I loved. But it has a gorgeous cover and I'm intrigued.
Lydia's Enchanted Toffee by Neale Osborne: It has illustrations. I know this is a children's book but I am excited for it.
I also have some pre-orders's coming this month - which I am aiming to read as they come in rather than adding them to my TBR pile where I might not get to them for ages!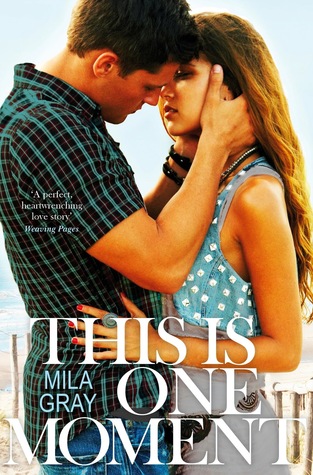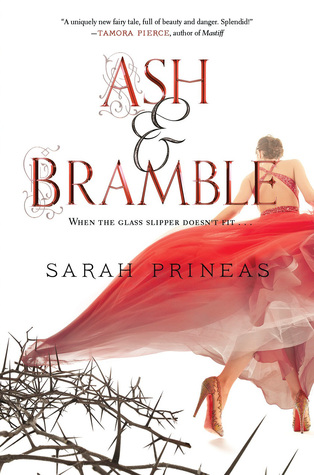 Queen of Shadows by Sarah J. Maas: The fourth book in the Throne of Glass series. I feel like I have been waiting for this forever!
Only a Kiss by Mary Balogh: I think this is the penultimate book in her Survivors Club series. I have really enjoyed them all so far.
This is One Moment by Mila Gray: I think this is a companion to Come Back to Me which I read last year and loved.
Maid of Wonder by Jennifer McGowan: This is the third book in her Maids of Honor series, each book follows a different girl. And they are all so individual, I am really liking this series.
Ash & Bramble by Sarah Prineas: This sounds like a very original retelling of Cinderella.
Six of Crows by Leigh Bardugo: So. Much. Hype. I felt kind of OK about the Grisha trilogy, but the reviews for this are phenomenal and I am excited!
Bonus Books: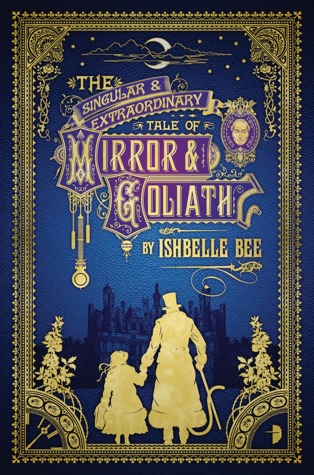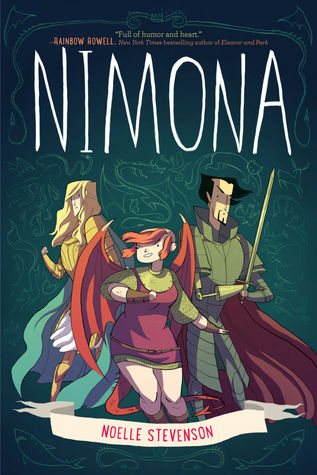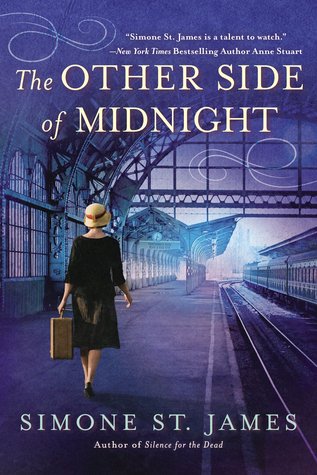 The Singular & Extraordinary Tale of Mirror and Goliath/The Contrary Tale of the Butterfly Girl by Ishbelle Bee: My Mum found these and showed me the covers and I loved them so much I decided to get them. Definite cover lust.
Mechanica by Betsy Cornwell: This was meant to arrive in August but Amazon keeps putting back the delivery date so now its meant to arrive around the 7th of September.
Nimona by Noelle Stevenson: I do not know of anyone who has read this and not enjoyed it. So I have high hopes.
The Uninvited by Cat Winters: Cat Winters gets so much praise on Goodreads and I am excited to read this.
The Other Side of Midnight: The blurb for this just calls to me so much, it's one of my most anticipated books for the month!
Someone Else's Fairytale by E.M. Tippetts: I love the famous person falls in love with a non famous person who is completely unimpressed cliche so I am hoping this is an enjoyable read.

So that means I am aiming to read a total of 22 books this month as well as my Classic book of the month which is below.
Classics Wrap Up:
Each month we both aim to read one Classic book.
Anne of Green Gables by L.M. Montgomery - Ann: 5/5
I don't really read classics but we decided for the blog that we would read a classic each month so I figured I would start with an easy one and I loved it. I absolutely loved the plot and Anne. She was such a fun, realistic character who I fell in love with straight away. The descriptions of places were brilliant; it was as if I was there. One of the best books I have read and I don't understand why I didn't read it sooner!
I plan on reading all of the books in the series and hopefully other books by L. M. Montgomery. Definitely one of my new favourite authors.
Twenty Thousand Leagues Under the Sea by Jules Verne - Clare: 3.5/5
Ironically I was incredibly daunted by Twenty Thousand Leagues Under the Sea, it's such a small book, only between 200-300 pages, but there was so much scientific knowledge crammed into those pages. And science is one of my weaknesses. I understood everything when I was in school just fine, I must have done because I did well in my exams, but now all of it baffles me. I loved the descriptions and I am now quite interested in watching a film adaptation because I think visually this would be so beautiful.
And I don't want to sound like I am criticising Jules Verne because I am absolutely not. It's not the book's fault I don't understand anything! I think in future I may stick to the less science-y classics, I seem to prefer the gothic or social commentary versions more.
Classic TBR:
Ann: My classic for this month is Little Women by Louisa May Alcott. Clare liked this when she was an little ickle baby child so I'm hoping I enjoy it.
Clare: I have a tiny mug filled with all my Classic TBR and this month my randomly selected one was The Wings of the Dove by Henry James. Which makes me slightly nervous and slightly excited. It's quite a large classic, and I do have a bit of an undecided relationship with Henry James books. Some I really love and then others I have found myself unable to finish. Really hoping this fits into the first category!
We had a really great reading month in August, in part due to the Bout of Books read-a-thon which bumped up our reading by a lot! And we are really excited for our September TBR's. Let us know if you've read any of the books mentioned and what you thought, and what books you've read in August or plan to read in September!