First Chapter, First Paragraph, Tuesday Intros is hosted by

Bibliophile by the Sea

where bloggers share the first paragraph or two of the book they are currently reading/thinking about reading soon.
Ann:
The Essence by Kimberly Derting
He approached respectfully, cautiously. Warily.
She'd always been capricious, his queen. But of late, she was nothing less than unpredictable.
He knew why, of course: the new queen of Ludania.
He waited twenty paces from the throne, as was customary. She would speak first. Until then, his lips remained tightly sealed.
When at last he heard her voice - like the chords of a song, lovely and melodious - he knew her mood. Tolerant. Magnanimous.
Yet he couldn't suppress the trepidation that always quivered in his belly during these brief encounters.
Clare: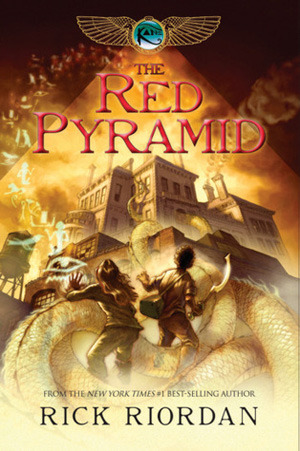 The Red Pyramid by Rick Riordan
We only have a few hours, so listen carefully.
If you're hearing this story, you're already in danger. Sadie and I might be your only chance.
Go to the school. Find the locker. I won't tell you which school or which locker, because if you're the right person, you'll find it. The combination is 13/32/33. By the time you finish listening, you'll know what those numbers mean. Just remember the story we're about to tell you isn't complete yet. How it ends will depend on you.
You can find us on Goodreads (
Ann
and
Clare
) and on Twitter (
Ann
and
Clare
)