Ann:
I like Clare am aiming to read a stupid amount of books due to the read-a-thon and I have 5 books that I have planned but I think I will be able to read a few more this weekend so I am probably just going to pick some more books either from my TBR or of Clare's shelves. So I am aiming to read The Wizards Promise by Cliff Mcnish then I am going to read The Mystery of the Clockwork Sparrow by Katherine Woodfine which I am excited to read because Clare seemed to enjoy it., Shadow and Bone by Leigh Bardugo which I didn't know Clare had until yesterday when we were looking on amazon for books to get because we won a gift card and I pointed it out only to find Clare has it so I am reading that soon, These Broken Stars by Amie Kaufman which Clare thought I might like so I am going to read it this weekend and Pathfinders by Angie Sage which I keep putting of reading because I am not in the right mode for it at the moment but I have decided I am going to read it this weekend.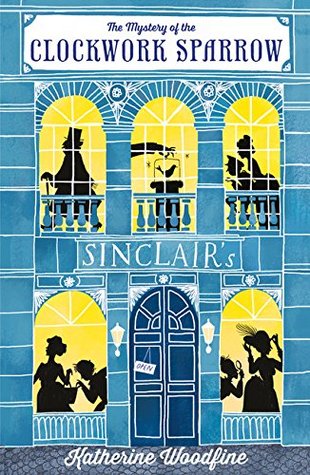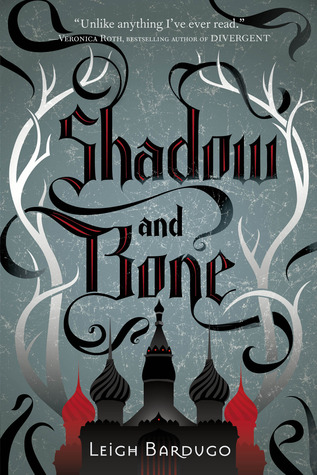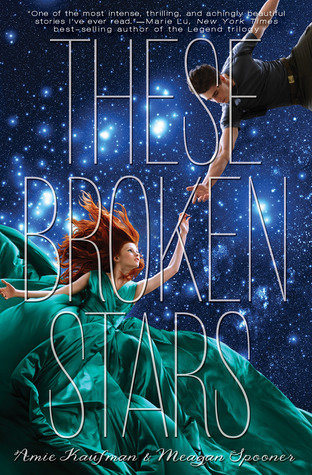 Clare: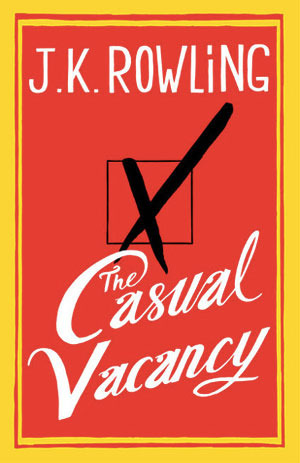 I have a stupidly ambitious Friday Reads this week since we are participating in Bout of Books and I am aiming to read about two books per day - which means six for the weekend! I am currently about halfway through The Silversmith's Wife by Sophia Tobin which I am definitely enjoying. I will then be reading The Secret History of the Pink Carnation by Lauren Willig and The Confectioner's Tale by Laura Madeleine - both of which I read a couple of pages of earlier in the week but wasn't yet in the mood for so I am going to try again because they both seem really good.
I then want to read The Gatecrasher by Madeline Wickham (Sophie Kinsella) I love Sophie's books and always race through them so hopefully her books as Madeline Wickham are as good. And then I will finally be reading The Casual Vacancy by J.K. Rowling. I found my copy in a charity shop about a month after it was released and then just never read it but I am excited to. And then, if Ann has finished with it, I will start the bind-up of The Doomspell trilogy by Cliff McNish. I very much doubt I will finish the series this weekend but I'd like to start it!
Friday 56 and Book Beginnings:
Friday 56 is hosted by
Freda's Voice
. The idea is to grab a book, turn to page 56 (or 56% in an e-reader and find any sentence (no spoilers) and then post it. Book Beginnings is hosted by Rose City Reader
to share the first sentence (or so) of the book you are reading, along with your initial thoughts about the sentence, impressions of the book, or anything else the opener inspires.
Ann:
"A hand fell heavily on her shoulder, as sudden as a thunderclap." - page 56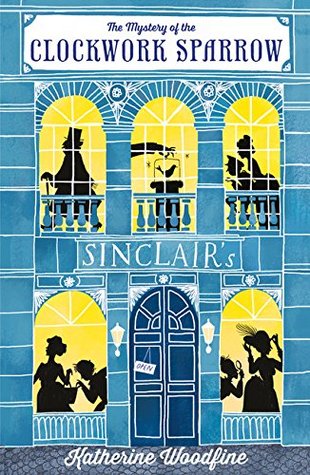 The Mystery of the Clockwork Sparrow by Katherine Woodfine
I used this book for my Friday 56 because it is the book I am reading next and it is hard to find page 56 of The Wizards Promise because it is a bind up. I like this quote because it sounds creepy and a bit sinister. I am excited to read this book because it is not my normal kind of book.
"As Rachel awoke, her information spells automatically swept the house for threats. They probed into each room, an extra set of senses watching out for her. Nothing out of the ordinary, they reported. Mum lay in her usual morning bath. Dad was in the study, trying to touch his toes.

The

information

spells delved further out."
I have only just started reading this so I don't know what is going to happen but just from this first few sentences I am intrigued. It doesn't give to much away but I like it because it shows that they have magic but there is still normal things going on in the house.
Clare:
"Patisserie Clermont. The words plagued Gui. They were strangely familiar, like an old school hymn, half-forgotten." - Page 56
I feel slightly like I'm cheating since I used this book for my Thursday Quotables post as well - but it's just such a good source of quotes! I really like this one because that's such a good way of describing things you can almost remember. I went to a Church of England school and if you asked me to sing a hymn at random I probably couldn't do it but the second the music starts the words come back to me! I am also now really curious about the Patisserie Clermont.
Book Beginning:
"'Who's there?'

Edward Digby heard the hoarseness of his shout as though watching himself from a distance. He felt his breath catch in his throat. For a moment there was no reply, and his right hand went instinctively to the hilt of his knife, feeling the reassuring texture of the cloth-bound handle beneath his fingers. Even in the open space of this elegant square, every dark corner was threatening. He was alone on the watch and it was past midnight: late, too late for anyone respectable to be hiding in the shadows."
The Silversmith's Wife by Sophia Tobin
I am halfway through this so of course I know what happens after this now, but as an opening it gave me chills and really set the atmosphere for the book. I am really enjoying this read, I don't love it but as of the halfway point I still have no idea who is guilty, although I do rather feel like whoever it was can't be all bad - Pierre Renard is not a fun guy.