The Sunday Post is a weekly meme hosted at
Caffeinated Book Reviewer
,
it's a chance to post a recap on the past week, show the books we have received and share what we plan for the coming week. Stacking the Shelves is hosted by Tynga's Reviews and the aim is to show our newest books and to see what everyone else received for review, borrowed from libraries, bought in bookshops or downloaded on to their e-reader. As always you can click on any of the pictures to be taken to the Goodreads page for that book if you're interested in finding out more about it.
We had a bit of a slow week blogging-wise this week. Both Ann and I got our exam results and we both did fairly well. I also took the Ilvermorny sorting on Pottermore and got Horned Serpent! Still gonna stick with my Slytherin pride though! Ann has work experience next week so may be a bit absent but I am looking forward to getting back to a normal blogging schedule!
Last Week on the Blog:
Cover Characteristic: Feathers
Friday Reads
Books We Got This Week:
Clare:
The Little Beach Street Bakery/The Little Shop of Happy Ever After by Jenny Colgan: I can't believe I've never read any Jenny Colgan before. I've heard so many great things and I am interested to see what I think.
Destination Thailand by Katy Colins: I've seen this series around and I love books about travel so I thought I'd give it a go.
The Chic Boutique on Baker St. by Rachel Dove: If I am honest this was pure cover love. It's such a pretty cover and I am hoping the inside is as good.
Dream a Little Dream by Giovanna Fletcher: These three books were in the three for £10 offer on Amazon. This sounds interesting to me and very similar to an old Ginger Rogers film I've seen.
The Little Flower Shop by the Sea by Ali McNamara: I've loved Ali's previous books so I am excited for it - plus it's another beautiful cover.
Marlow's Landing by Toby Vieira: Received from the publisher for review, this interests me a lot. The blurb promised me "diamonds, deceit, and a trip up river" and I am so up for that.
After Alice by Gregory Maguire: I love Wicked, and I love Alice in Wonderland so I was very excited to receive this from Headline.
The Unseeing by Anna Mazzola: Received from Tinder Press, Such a beautiful book and a really intriguing plot!

Summer Shadows by Joss Stirling: I really like the Benedict series by Joss Stirling so I am excited to read the 6th book in the series.
Sweet Little Lies by Jill Shalvis: I received this for review from Headline Eternal and I have already read it so I will have a review up soon.
Ann:
Return to the Isle of the Lost by Melissa De La Cruz: Very excited to read this as I very much enjoyed the first one.
Reading Update:
The Key to the Golden Firebird by Maureen Johnson: 4 stars, I enjoyed this book although the plot was a bit predictable.
Clare: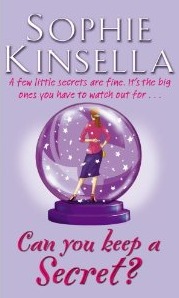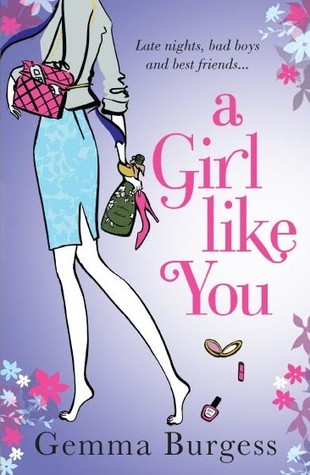 Can You Keep a Secret by Sophie Kinsella: 5 stars, I always adore Sophie Kinsella's books and this is one of my favourites of hers - I just felt like re-reading it.
I've Got Your Number by Sophie Kinsella: 5 stars, Another re-read and another favourite. There are so many laugh out loud moments in these books.
A Girl Like You by Gemma Burgess: 5 stars, Yet another re-read. I love romance novels set in Britain - the slang and the references all actually make sense to me. I always feel so much more at home with them.
Little Beach Street Bakery by Jenny Colgan: 4 stars, This was a really sweet story with some sad moments.
The Little Shop of Happy Ever After by Jenny Colgan: 4 stars, Very much the same formula as Little Beach Street Bakery, but still a great read and perfect for book lovers.
The Chic Boutique on Baker St. by Rachel Dove:
2.5 stars, A fun read if slightly awkward writing style.
The Little Flower Shop by the Sea by Ali McNamara:
3 stars, I loved her Notting Hill books but I felt slightly more ambivalent about this one. It was nice but it didn't live up to the promise in my mind.
Darkness by Karen Robards:
3.5 stars, This was such a fun read. Plenty of action and excitement and I liked the romance. I wasn't always a fan of the writing style (far too many similes and metaphors for me) but it was a good read. I will have a full review up soon.
Sweet Little Lies by Jill Shalvis: 5 stars, I loved this book. The characters were great and the plot was engaging. Definitely want more from Jill Shalvis. Full review coming soon.