Friday 56 is hosted at
Freda's Voice
, the idea is to grab a book, turn to page 56 (or 56% in an e-book) and find any sentence (no spoilers!) and then post it. Book Beginnings is hosted by
Rose City Reader
to share the first sentence (or so) of the book you are currently reading, along with your initial thoughts about the sentence and impressions about the book.
Clare:
I have just started my Classic of the month Washington Square by Henry James and I am aiming to read about 60 pages this weekend. I am also currently reading A Curious Beginning by Deanna Raybourn which I am very much enjoying so far. When I have finished that I will be moving on to Everything, Everything by Nicola Yoon which isn't remotely Halloween-y but it's just arrived and I am not allowing myself to put new books on the shelf and forget about them any more like I used to!! And then if I get time I will be reading Black Ice by Becca Fitzpatrick. I have already been mildly spoiled for it so I'm not sure how much that will affect my enjoyment of it but hopefully I will like it.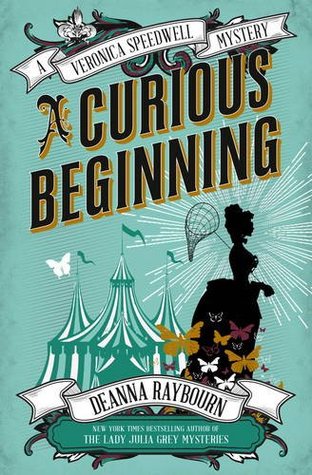 Book Beginning;
"I stared down into the open grave and wished that I could summon a tear."
This isn't as compelling a start as her Silent in the Grave series had but I love how Deanna Raybourn always jumps right into the story, there is action pretty soon after this but she still manages to set the scene without me getting bored for a second which is great.
Friday 56;
""Be so good as to let me know what is going on in this house," he said to her, in a tone which, under the circumstances, he himself deemed genial."Going on Austin?" Mrs Penniman exclaimed. "Why, I am sure I don't know! I believe that last night the old gray cat had kittens?"
I haven't reached this point but from what I can tell the Doctor thinks there is something shady going on and Mrs Penniman is either keeping secrets or being oblivious but it does lead to a whole absurd argument about cats that I love!