The Sunday Post is a weekly meme hosted at
Caffeinated Book Reviewer
,
it's a chance to post a recap on the past week, show the books we have received and share what we plan for the coming week. Stacking the Shelves is hosted by Tynga's Reviews and Showcase Sunday is hosted by Books, Biscuits and Tea and the aim is to show our newest books and to see what everyone else received for review, borrowed from libraries, bought in bookshops or downloaded on to their e-reader. As always you can click on any of the pictures to be taken to the Goodreads page for that book if you're interested in finding out more about it.
Last Week on the Blog:
Reviews:
Books We Got This Week:
Ann:
The Secret Diary of Lizzie Bennet by Bernie Su and Kate Rorick: I am currently reading this and I really love it.


Clare: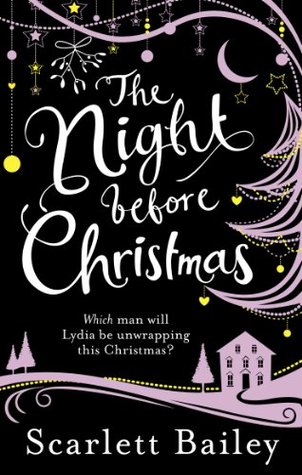 Just for Christmas/Married by Christmas/The Night Before Christmas by Scarlett Bailey: I cheated on my "no buying books I won't read within a month" rule, obviously I wont be reading these until Christmas but they were such a good bargain and I won't be going out to the bargain shop I bought these at for at least a few months so I kinda had to!
Only Ever Yours by Louise O'Neill: I have had my eye on this for a while, it seems like a very controversial and interesting read.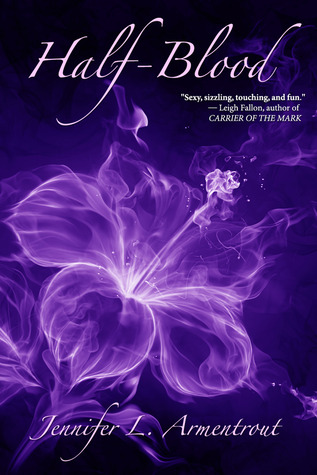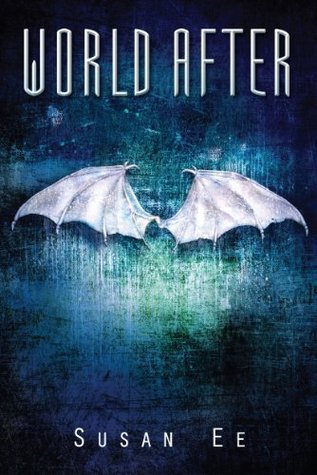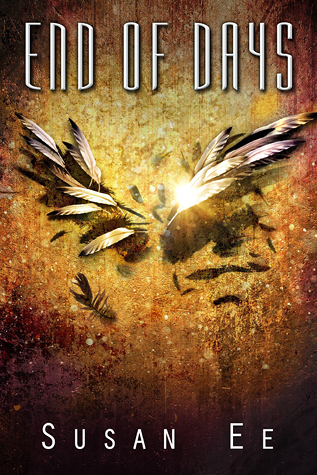 Half-Blood by Jennifer L. Armentrout: I loved her Lux series and this was really cheap! The girl at the check out said she had just finished reading it and loved it which is probably a good sign!
World After/ End of Days by Susan Ee: I read book 1 ages ago, I think back when it first came out, and I have it on kindle so I just needed these to complete the series. I remember Angelfall being very dark so these can fit my Halloween theme this month as well!
The Masked Truth by Kelley Armstrong: I recently read a thriller (Black Ice by Becca Fitzpatrick) that was rather less than thrilling. But I absolutely trust Kelley Armstrong so I have high hopes that this will be just as amazing and tense and thrilling as it sounds.
Death in Kashmir by M.M. Kaye: I have already read this and really enjoyed it, I look forward to reading the rest of the series!
Death in Zanzibar &
Death in the Andamans by M.M. Kaye:
Because I enjoyed Death in Kashmir I really want to continue the series soon!
Shadow of the Moon by M.M. Kaye: I felt kind of mixed about Trade Winds by her and this is along the same lines. I think I'll like it.
The Far Pavilions by M.M. Kaye: This is ridiculously long. Like 900 and something pages long. So it may take me a while, but I am determined to read this!
Black Widow Forever Red by Margaret Stohl: I really don't know what to expect from this but I am excited.
The Immortal Heights by Sherry Thomas: Really excited to read this series. I'm thinking I may have a fantasy month in November so this should be perfect.
Life and Death by Stephenie Meyer: I don't even know why. I just had to. Morbid curiosity brought me here and I will probably be reading this soon-ish.
Reading Update:
The Hollow Boy: I have finally finished a book! I finished the hollow boy today and really enjoyed it. My review will be going up next Saturday if you want to find out more.


Clare:
You can click the images to go to the goodreads page for the book and click the titles to go to my review!
Mist of Midnight by Sandra Byrd: 2.5/5, for a gothic romance this was neither dark nor especially romantic which was a shame. I liked the setting but there was never any real tension about anyone's motives. I like unreliable heroine's and hero's who may or may not be evil and so this sounded like Rebecca and My Cousin Rachel in one book. Which I would have loved. But the Captain was bland and not threatening and this Rebecca was so good and sweet and forgiving that I never for a second doubted her. And they genuinely had no chemistry.
Death in Kashmir by M.M. Kaye: 4 stars, reminded me a bit of Mary Stewart's books except this heroine acted in rather stupid ways at times. Great mystery which, though relatively easy to guess who the bad guys were, still kept me on the edge of my seat.
The Hanged Man by P.N. Elrod: 3.5 stars, a good alternate history. It was a little slow in places but I thought it was a good start to what should be a really fun series. I liked the romance but thought it could have been a bit more.
The Dead Girls of Hysteria Hall by Katie Alender: 3.5 stars, a little light and not very creepy at all but an interesting read and it got more emotional than I expected. Not sure how I feel about the ending.
The Masked Truth by Kelley Armstrong: 4.5 stars, I was so anxious the whole time I was reading this, which I think is rather the point of a thriller! Really, really good and I liked the mental illness perspective.
The Heartless City by Andrea Berthot: 4 stars, It was very atmospheric and I liked the characters but it was also kind of slow in places I thought and I found myself putting it down quite often. I will have a full review up next week.
Classics Update:
Ann: I have made some progress this month but have had a lot of homework to do so haven't made as much progress as I would have liked.
Clare: I have finished The Pension Beaurepas now and I will be reading A Bundle of Letters by Henry James next week.
Next Week on the Blog:
Top Ten Wishes I'd Ask the Book Genie to Grant Me
Top 5 Authors We Discovered This Year
Wednesday Catch-Up
Friday Reads
Upcoming Reviews: