Friday 56 is hosted at
Freda's Voice
and Book Beginnings is hosted by
Rose City Reader
. The idea is to share a sentence or so from the first page and the 56th page of the book you are currently reading!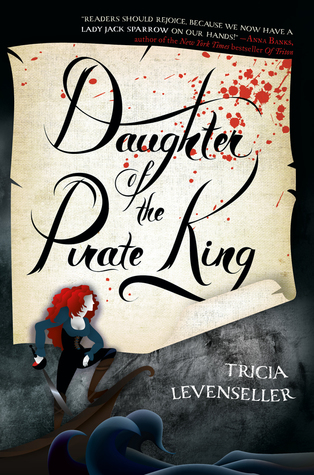 Book Beginning:
"I hate having to dress like a man."
Friday 56:
"Even a man who's spent his whole life at sea has reason to fear her when she's angry. But not I. I sleep soundly. Listening to her music. The sea watches over me.She protects her own."
I haven't even started this book yet (Ann just pulled it out of my TBR jar) but I am so excited! I like the first sentence because it makes me think that maybe we will be getting that oh so elusive female character who is badass but still likes fashion? Cause I love clothes. And I just love the whole of the 56 (yes I cheated and took a whole paragraph instead of a sentence) but it's such a good paragraph! I am a sucker for anything to do with pirates in general so my hopes for this are pretty high!