The Sunday Post is a weekly meme hosted at
Caffeinated Book Reviewer
,
it's a chance to post a recap on the past week, show the books we have received and share what we plan for the coming week. Stacking the Shelves is hosted by Tynga's Reviews and the aim is to show our newest books and to see what everyone else received for review, borrowed from libraries, bought in bookshops or downloaded on to their e-reader. As always you can click on any of the pictures to be taken to the Goodreads page for that book if you're interested in finding out more about it or click the title to go to the review.
This week I had some spare time so decided to do all the little blog things I'd been putting off for so long. I made a master-page for all the reviews we've posted (during the making of which I discovered that the me of 2015 didn't believe in tagging reviews so I had to go hunting through 600 posts for reviews) and then re-formatted some old posts. Mostly just because it annoys me that they're in a slightly different font.
Also I posted my movie review for The Rezort this week! I genuinely had so much fun with this post and I definitely think I'd like to write another movie review in the future! (Slight side note here if you want movie reviews that are more professional/coherent than mine I recommend Puffin Zero which is my favourite blog for movie/game reviews and just excellent in general - you should definitely check it out).
In other news - we recently started two new social media accounts for the blog. Dual Reads is now on Instagram (@dualreads) and also on Facebook (@dualreads again). So please do check those out - we don't have much on either yet but we'd love to chat!
Last Week on the Blog:
Books We Got This Week:
Ann:
Flawed by Cecelia Ahern: I've already read this, my thoughts are in the reading update.
The Court of the Air/
The Kingdom Beyond the Waves by Stephen Hunt:
Books 1 and 3 in the Jackelian series. I don't know much about this series but the blurbs make them seem like something I would enjoy.
Clare: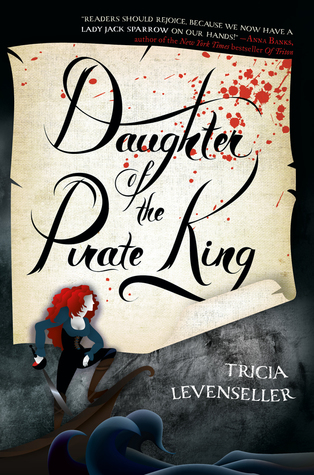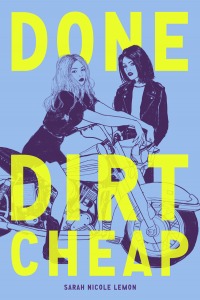 Those Above by Daniel Polansky: This is one of those books where I don't really know what it's about but it's been on my Wishlist for so long. I spotted this for £1 in a charity shop so decided to risk it. Have you read it? Or heard anything about it?
Daughter of the Pirate King by Tricia Levenseller: I am so, so excited for this book. I mean - pirates???!!! Also - I got the pre-order swag for this (a bookmark and a signed bookplate) so that's cool.
The Deep by Nick Cutter: This just looks fun? I really like thrillers and kinda horror at the moment (not sure why) so I was really drawn to this. Not sure how scary it will be (Hopefully not too much) but I am intrigued.
Done Dirt Cheap by Sarah Nicole Lemon: This just sounds so awesome. Everyone I know who has read it loved it so I am excited!

The Hate U Give by Angie Thomas: One of the most anticipated books of 2017 - again, I've heard incredible things and I am just so glad this book exists. I have the UK cover and whilst I like it I do think the US cover is more striking.
Origin/Vitro/Kalahari by Jessica Khoury: After reading and loving The Forbidden Wish I was desperate to read more from Jessica Khoury. These sound very different but also super intriguing and I am excited to read them soon!
Reading Update:
Ann:
Flawed by Cecelia Ahern: 5 stars, Loved this, it was incredible. The descriptions made me feel as though I were the main character. I felt tense the entire time I was reading. I am hoping to get my review posted soon.
Clare:
The Forbidden Wish by Jessica Khoury: 4 stars, Really beautifully written and great characters. The pacing was a little off for me so the ending felt quite rushed but I loved the final chapter.
After the Last Dance by Sarra Manning: 3 stars, The characters were unlikable in a way that made them likable weirdly, the plot was interesting and I really liked the ending. But I wasn't as engrossed as I wanted to be.
The Lazarus Vault by Tom Harper: 3 stars, Fun but ultimately a bit forgettable. I liked Ellie but didn't really care for any of the other characters. I also didn't really enjoy the sections set in the 12th Century. But I would like to read more of Harper's books.
Undercover by Danielle Steel: 2 stars, Just, honestly, kinda boring. The book kept telling me what was happening and how everyone felt but it never showed me so I completely lacked any connection to them. The romance happened way too fast for me and I just... didn't care?
The Edge of Everything by Jeff Giles: 4 stars, I buddy read this with Genni @ Ready, Set, Read and really enjoyed it! It was fun and action packed. I definitely liked X more than Zoe and the romance did feel like insta-love but overall it was good!
Next Week on the Blog:
Cover Characteristic: Elephants
Top 5 Favourite Sci-Fi and Fantasy Novels
Wednesday Catch-Up
Friday Reads
Stationery Book Tag