February Wrap Up:
I actually had a surprisingly good reading month! February is usually a bit of a wash-out for me. It tends to be the month I become really unproductive and there was definitely a bit of that this month (it took me over a week to finish my first book and there's one book I started early in the month that I still haven't finished). But for the most part - I enjoyed almost every book I read - so that's a win!
13. Undercover by Danielle Steel: Such a disappointment. I've heard great things about Danielle Steel so maybe I will try another one of her books some day - but honestly just wasn't impressed by the writing or the characters and I don't know how to believe in the romance when the MCs didn't even meet until just before the end of the book.
12. Hold Back the Stars by Katie Khan: I buddy read this with Veronika from Regal Critiques and we were both disappointed with it. There was such an interesting concept there and hints of an interesting dystopia but we didn't get enough of those - instead we got a romance between two very unlikable characters. (Veronika also did a review of it here).
11. After the Last Dance by Sarra Manning: This was OK, I thought the characters felt very real and the plot was intriguing - I think I was just in the wrong mood for this when I read it. I may re-read it at some point in the future because this definitely felt like a It's-not-you-it's-me situation.
10. The Lazarus Vault by Tom Harper: This was fun, it dragged a little bit in the middle and all the main characters did really stupid things that made them verge on unlikable but I am definitely intrigued enough to want to read more by Tom Harper.
9. Caraval by Stephanie Garber: I buddy read this with Ann and we are planning on writing a Discussion/Review for this at some point. I liked the writing and the characters and the world was intriguing. I did find the last third a little disappointing (especially one problematic thing that's kind of a spoiler so I'll save it for the review).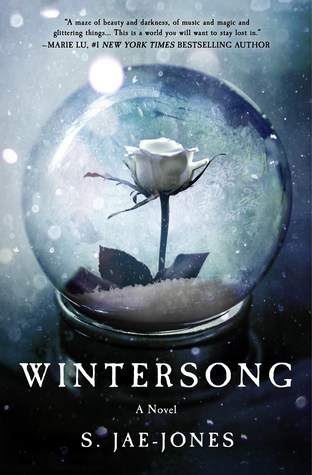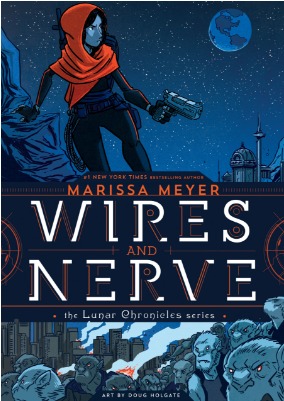 8. Wintersong by S. Jae-Jones: I posted a full review for this, linked below. I really enjoyed the story and the writing. Again I was a little disappointed in the ending. But I am super excited for the second book.
7. Inferno by Catherine Doyle: This was a quick re-read before I dived into Mafiosa and I enjoyed it the second time around. These characters are so compelling.
6. Unconventional by Maggie Harcourt: This was such a fun read with some amazing characters and a really sweet romance. I loved the convention setting. If you're interested in knowing more about it Ruzaika at Regal Critiques wrote a great review (saying everything I was thinking) which you can check out here.
5. Mafiosa by Catherine Doyle: Great ending to the series. I was really happy with how everything resolved and how there seemed to be a bit of an opening for maybe a spin-off or continuation. Or she will just leave us there which is also fine. I basically just want more from Catherine Doyle!
4. Wires and Nerve by Marissa Meyer: I don't read a lot of graphic novels so I don't have a lot to compare this to. But I loved being able to actually see the LC characters (who all looked really similar to how I imagined them. And I enjoyed seeing Iko come into her own. Can't wait for the next one.
3. Freeks by Amanda Hocking: I really, really enjoyed this. I love circuses so that was super enjoyable and I really liked the characters and their development. I do wish there had been less romance and more action but for the most part I loved it.
2. The Forbidden Wish by Jessica Khoury: So, so beautifully written. I think it did move very slowly in the middle and then really quickly at the end but honestly just such a good book. Definitely one of my favourite retellings and I am going to check out Khoury's other novels.
1. Sweet Lake by Christine Nolfi: I have a full review for this linked below but this was just great. So delightful, great characters, a lovely romance and I am really excited for the second book now! This was just released on Tuesday and I really recommend it!


Reviews Posted This Month:
Challenge Progress:
31/200 Goodreads Reading Challenge 16%

A Classic a Month: Complete fail. I'll discuss why in our Classics Wrap Up tomorrow!

When Are You Reading Challenge: The Future - Hold Back the Stars by Katie Khan, Pre 1500 - The Lazarus Vault by Tom Harper (half of the book is set in the 12th Century)
March TBR:
My birthday falls smack in the middle of March (16th) so I want to leave my TBR pretty open in the hopes that some of my presents will be books (please be books?) but these are some books I got recently that I would like to read soon!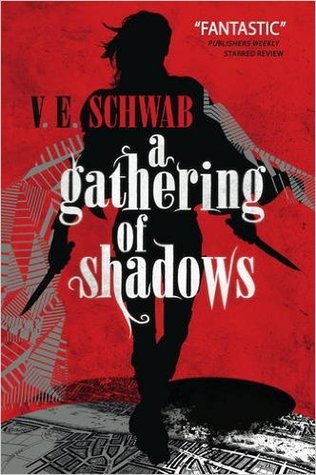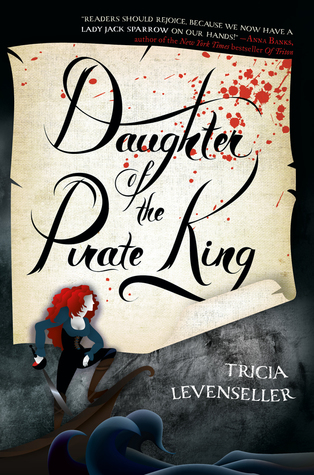 I will definitely be reading the Shades of Magic series because I will be buddy reading it with Veronika @ Regal Critiques and I am very excited - I've heard really exciting things about this series. The others are all recent releases that I can't wait to read! They all look so amazing and I just - 2017 is such an exciting book year! I also have a few new releases that haven't arrived yet! So much to read!
Ann's February Wrap Up and March TBR is now up here.