The Sunday Post is a weekly meme hosted at
Caffeinated Book Reviewer
,
it's a chance to post a recap on the past week, show the books we have received and share what we plan for the coming week. Stacking the Shelves is hosted by Tynga's Reviews and the aim is to show our newest books and to see what everyone else received for review, borrowed from libraries, bought in bookshops or downloaded on to their e-reader. As always you can click on any of the pictures to be taken to the Goodreads page for that book if you're interested in finding out more about it or click the title to go to the review.
Films of the Week:
This week I watched Keeping Up with the Joneses and Mr Right which are two action comedies - I'd actually seen the latter before and just fancied a rewatch but I did quite enjoy the first as well. Gal Gadot is always great.
I also watched Deidra & Laney Rob a Train because I always love crime and heists in films. And it was a great film. Really fun but with amazing and memorable characters and pretty much all the acting (especially from the main characters) was really good. I just wish we could have a sequel.
The Love Actually Reunion happened. Not a movie obviously since it was only like 5 minutes long but I actually loved it. I was a little worried about it ruining the ending but it felt right. And it definitely reaffirmed my belief that Hugh Grant is the best Prime Minister the UK has ever had.
And Beauty and the Beast was MAGICAL! Beauty and the Beast is my favourite Disney film - mostly cause I love Belle so much. And I really feel like the live action movie captured the characters well and honoured the original whilst also bringing in new songs and little touches that made it exciting and unique. I already want to rewatch it!
Last Week on the Blog:
Books We Got This Week:
Ann:


Clare:
The Bengal Bridegift by Anne Cleeland:
I read and loved two of Cleeland's other books previously so decided to grab this on Kindle.
Dating Sarah Cooper by Siera Maley:
This is described as a bit like Faking It but better. Which intrigues me a lot.
This Is Devin Jones by Kristen Conrad:
I mean this just sounds super exciting and fun. I can't wait to read it.
Kitty Hawk and the Curse of the Yukon Gold by Iain Reading: I'm super intrigued by this series and the whole series is on Kindle Unlimited so if I enjoy it I can binge read the series!
The Beast of London by L.D. Goffigan:
The author very kindly offered me a review copy of this and I was very interested in it. It's about Mina Murray who is one of those characters I always want to read alternative versions of and just sounds really exciting.
Contagion by Teri Terry: Received via Netgalley. I am hoping for great things from this. I've only previously read Slated by Teri Terry but I really enjoyed that.
He Said/She Said by Erin Kelly:
Received a copy from the publisher for review. This sounds super twisty and intriguing!
Why I Loathe Sterling Lane by Ingrid Paulson: Received via Netgalley, I'm super excited for this one. It seems like a good Spring/Summer read so hopefully I'll get to it soon.
Under Rose Tainted Skies by Louise Gornall:
So many things about this intrigue me - first of all I have severe anxiety so I'm always drawn to any book that deals with that, secondly Vera @ Regal Critiques recommended this to me and I usually love what she recommends and finally - the UK editions of this cover come in three different shades of pink. And apparently cover variations always draw me in as well?
Till Death by Jennifer L. Armentrout:
I love Jennifer's writing generally and I am super in the mood for thrillers at the moment (I honestly don't know why) so I can't wait to read this!
Blood Rose Rebellion by Rosalyn Eves:
I am excited for this one although I have read mixed reviews!
Proof of Lies by Diana Rodriguez Wallach: So, so, so excited for this! I need it to be amazing!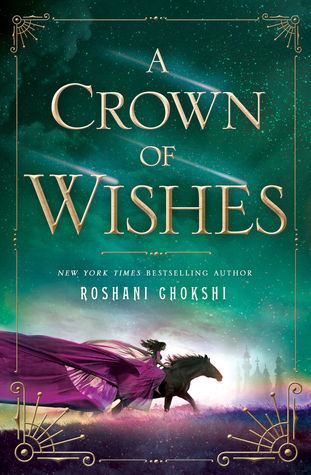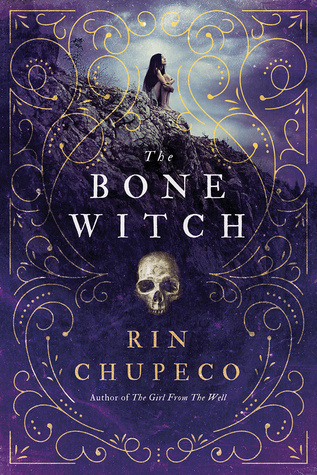 Bad Blood by Demitria Lunetta: Total cover buy but I am excited for it! It looks so, so good!
A Crown of Wishes by Roshani Chokshi: I liked (didn't love) the first book but I have high hopes for this one as I am intrigued by the characters and have loved the few snippets that I've seen.
The Bone Witch by Rin Chupeco: My pre-order for this took forever to arrive (this was released on the 7th but didn't arrive until yesterday - what is Amazon Prime even doing?) but it's here now! And I am excited for it! Necromancy is always fun. To read about. Not in reality probably.
Strange The Dreamer by Laini Taylor: Guys! GUYS! This book is so beautiful. I think after it arrived I spent a good five minutes just staring at it and stroking the cover. The UK first edition has sprayed blue pages, it's signed and it has artwork by Laini on the inside pages.


Reading Update:
Ann:
I'd Tell You I Love You, But Then I'd Have to Kill You/
Cross My Heart & Hope to Spy/Don't Judge A Girl By Her Cover/Only the Good Spy Young/Out of Sight, Out of Time/United We Spy by Ally Carter:
5 stars,
The first book was a re-read but then I read the rest of the series and loved them! I read through them in only a couple of days because they are really addictive.
Frostblood by Elly Blake: 5 stars, I can't wait for the sequel! I loved Ruby and Arcus!


Clare:
Blood Tide by Claire McGowan: 4.5 stars, Super enthralling mystery with amazing and relatable characters. I can't wait for more.
The Valiant by Lesley Livingston: 3.5 stars, I didn't love this as much as I wanted to. But I did like Fallon and I am intrigued enough to want to read the sequel. I also loved seeing historical characters (like Cleopatra and Caesar - both of whom I love) because I miss studying Classics.
Starfall by Melissa Landers: 4 stars, This was a fun sequel/companion novel to Starflight but I do think I enjoyed the first book more. I'm not sure if this is the last we see of these characters (I really hope not) but it was a good read.
New York, Actually by Sarah Morgan: 4 stars, I really enjoyed this. It was strange not already being familiar with the characters (with each previous book in the series - except the first - we already knew the MCs) but I liked getting to know them and I am definitely looking forward to the next book.

Can't Buy Forever by Susan Laffoon:
1.5 stars, I just could not get into the writing of this. I did like Odessa a bit and her friend Elise was interesting but I just struggled with it.
Done Dirt Cheap by Sarah Nicole Lemon: 5 stars, I absolutely sped through this one. I finished it in one sitting and adored the characters. This is one I will definitely be re-reading in the future!
Angels of Music by Kim Newman: 3 stars, I did enjoy this but I also struggled to motivate myself to read it? I feel so conflicted. It felt a little like a series of short stories rather than one novel in itself which probably contributed to the pace feeling a little off.
Next Week on the Blog:
Cover Characteristic: UFO
Top Ten Authors I'm Dying to Meet
Wednesday Catch-Up
Top 5 Future Classics
Fairy Loot Unboxing
Friday Reads
Blog Tour: Close to Me by Amanda Reynolds