T
op Ten Tuesday is hosted at The Broke & The Bookish. You can find
a list of past and future topics
here
. TBR topics always seem the easiest before I start and then narrowing it down to ten becomes this huge ordeal. Basically I have waaay too many books on my TBR and waaay waaay too many books on my wishlist. So sorting out which ones to read when? Kinda impossible. But these are the ten I am most excited for (first five are wishlist, the rest are from my TBR pile).
1) A Court of Wings and Ruin by Sarah J. Maas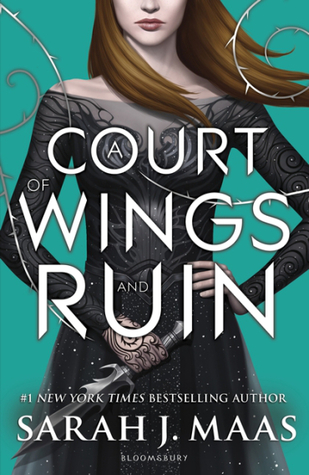 Almost definitely my most anticipated book for the whole of 2017 I will probably be reading this the second it arrives (unless I get intimidated by it and just stare at it for months like I did the last one)
.
2) Flame in the Mist by Renee Ahdieh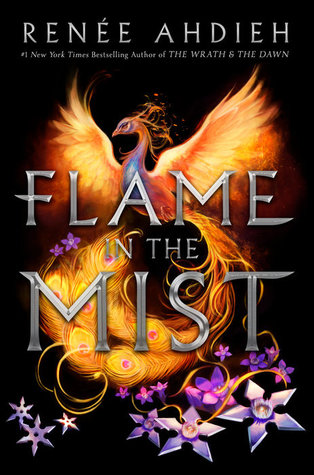 I mean, firstly Renee Ahdieh's writing is gorgeous. And secondly - that cover??? Again, I would love to read this as soon as possible!
3) The Love Interest by Cale Dietrich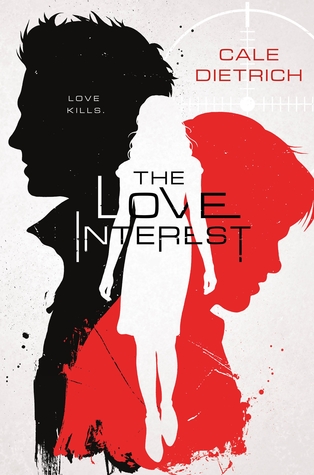 This is one I wasn't initially interested in and then I really read the blurb and fell completely in love with the whole idea. And as time goes by my excitement for this just grows - actually slightly worried about being disappointed if my expectations get too high!
4) The Upside of Unrequited by Becky Albertalli
Simon vs. The Homo Sapiens Agenda is one of my favourite books ever. So I would pretty much auto-buy anything Becky Albertalli writes. But this book actually sounds incredible and the reviews have been great!
5) Hunted by Meagan Spooner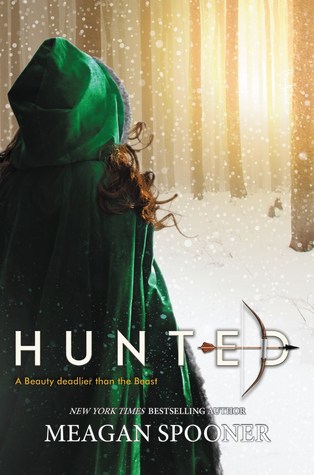 Meagan Spooner co-wrote the Starbound trilogy which is one of my all time favourite series' so I am really excited to read her first solo book. Plus its a Beauty and the Beast retelling which I will always be excited for.
6) The Hate U Give by Angie Thomas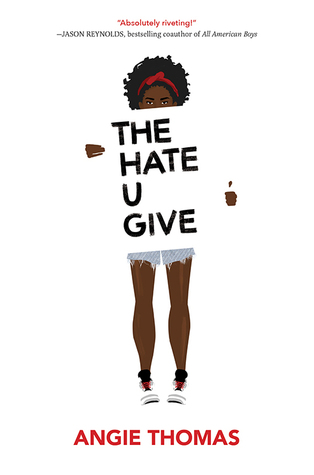 And now for the books I actually own. I need to read this very soon. I recently got it but haven't drawn it out of the TBR jar yet (actually considering breaking the rules and just reading it anyway?) but I am very much looking forward to it.
7) Origin by Jessica Khoury
I loved The Forbidden Wish by Jessica Khoury which I recently read and so I immediately grabbed her other books. This is the first book in the Corpus trilogy - I believe the books can be read as standalones but I always read in order anyway!
8) The Dragon's Price by Bethany Wiggins
I've seen some mixed reviews for this but dragons. I can't say no to dragons. I just can't. The main character sounds very headstrong and independent which I like the sound of as well!
9) The Valiant by Lesley Livingston
I have loved every one of Livingston's previous books and a book about a female gladiator was always going to intrigue me. I did Classics at college and I always find myself gravitating towards anything Roman, Ancient Greek or Ancient Egyptian. Can't seem to help it. But yeah - excited. Very, very excited.
10) Done Dirt Cheap by Sarah Nicole Lemon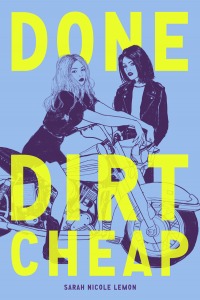 Possibly the one on this list I know the least about? I bought this after someone told me it featured an amazing female friendship and healthy romances and an exciting plot. I was kinda sold at that and I want to go in a little blind and just enjoy the ride!
Let me know the books on your Spring TBR in the comments (or leave a link to your top ten) cause I always need more ideas for my TBR pile! And if you've read any of these let me know what you think of them!
You can also find us on Goodreads (
Ann
and
Clare
), Facebook and Instagram to keep up with what we are reading.