The Sunday Post is a weekly meme hosted at
Caffeinated Book Reviewer
,
it's a chance to post a recap on the past week, show the books we have received and share what we plan for the coming week. Stacking the Shelves is hosted by Tynga's Reviews and the aim is to show our newest books and to see what everyone else received for review, borrowed from libraries, bought in bookshops or downloaded on to their e-reader. As always you can click on any of the pictures to be taken to the Goodreads page for that book if you're interested in finding out more about it or click the title to go to the review.
Life Update:
So this week I had my 23rd birthday! It was a really nice day - my brother came down to have a meal out and I spent the rest of my day with my other brother watching a film and eating chocolate.
It was also the week I found my old e-reader! Some of you may know that my tablet (which I was using as an e-reader) recently broke and I haven't been able to read e-books. But I finally remembered that somewhere I had my Aunt's old e-reader. Its a little slow and I still miss my tablet (will probably get another one soonish) but I'm so glad to be able to read e-books again!
Films of the Week:
This is a new section for the Sunday Post because honestly I've been talking about movies for the past like month every week and it needs it's own section at this point. This week I have a few films. Firstly I watched Grabbers on Netflix which is the sort of comedy/horror movie I absolutely adore. The characters were ones I easily related to and cared about and I very rarely got frustrated by their actions - for the most part they were sensible!
For my birthday my parents got me Merrily We Live which I've actually seen before but is one of those old movies its super hard to get on DVD outside of the US. But now I have it! It has Constance Bennett and Billie Burke (Glinda in The Wizard of Oz) and is so, so funny. If you like My Man Godfrey you'd probably like this.
And finally I watched Bad Moms which I had a few problems with but enjoyed generally? There was one incredibly unhealthy relationship and whilst the others weren't as unhealthy I don't think there was a single good relationship in the whole film. But the motherhood was pretty accurate!
Last Week on the Blog:


Books We Got This Week:
For Review: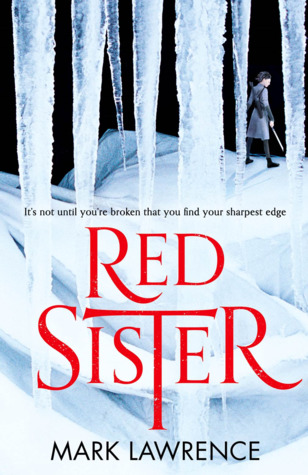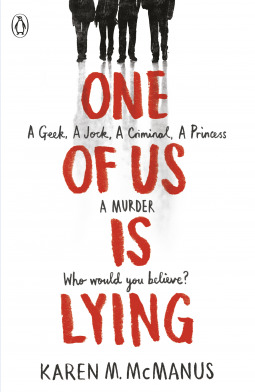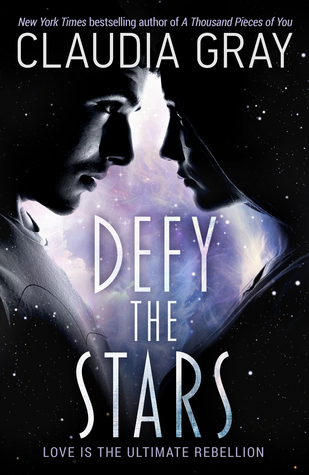 Red Sister by Mark Lawrence: I haven't read anything by Mark Lawrence before so I don't know what to expect but I'm hoping for a great fantasy (and I think there are assassins?) I received this via Netgalley.
Spontaneous by Aaron Starmer: I've been wanting to read this for such a long time and somehow never bought it. But it became available on Netgalley and I was approved! So I really hope I get to read this one soon.
Knights of the Borrowed Dark/The Forever Court by Dave Rudden: Also from Netgalley - this isn't a series I've heard of before but I got a bind up of the two books on Netgalley and it looks super intriguing!
One of Us Is Lying by Karen M. McManus: Yes. Just all the yes. Getting approved for this on Netgalley was so exciting because this is one of my most anticipated books of the year!
Defy the Stars by Claudia Gray: Another one of my highly anticipated releases for this year! I've loved some of Claudia's books in the past and I am really into Sci-Fi at the moment so this could be great! (Netgalley)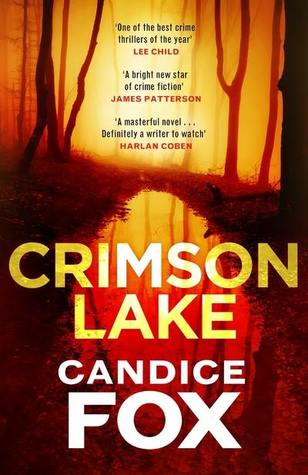 Crimson Lake by Candice Fox: Netgalley! I am really intrigued by this one. Especially the promise that it will keep me guessing until the very end!
The Lost/The Silent Dead/A Savage Hunger/Blood Tide by Claire McGowan: I received the first three via Netgalley and a finished copy of Blood Tide received from the publisher - will be taking part in a blog tour for this next week! I'm really into mystery and thrillers at the moment.
Windfall by Jennifer E. Smith: So, so pumped for this! Jennifer E. Smith is one of my all time favourite contemporary writers and I cannot wait to read this! (Netgalley)
Pretty Fierce by Kieran Scott: Received via Netgalley. This is about the daughter of professional assassins who has to go on the run. And when that's combined with the frankly gorgeous cover I am all in!
Wild Chamber by Christopher Fowler: This is the 14th book in the Bryant & May series. I will be taking part in a blog tour for this soon and I am excited to read it!
Holiday in the Hamptons by Sarah Morgan: I am so excited to have this! I love Sarah Morgans books so I will probably read this as soon as I read New York, Actually which is going o be very soon!
Soul-Matee by Anna Santos: I got an e-copy of this from the author for review. It sounds really fun and I hope I'll enjoy it!
Gifted:
A List of Cages by Robin Roe: Vera @ Regal Critiques has been raving about this book so I knew I had to read it. My grandparents got me it for my birthday and I can't wait to read it - although I just know I'll cry.
Angels of Music by Kim Newman: Another gift from my grandparents, this is a story about the Phantom of the Opera leading a Charlie's Angels-esque spy team with fictional characters like Irene Adler. This could either be incredible or really disappointing (obviously hoping for the former) but I was too intrigued not to ask for it!
The Smoke Hunter by Jacquelyn Benson:
This was my present from Ann and I am so happy! I already have a lovely ARC (my review is here) but I desperately wanted a finished copy as well! Genuinely one of my favourite books of all time.
The Alchemists of Loom by Elise Kova: This was a present from my brother! I've been wanting to read this so badly and the Hardcover is SO GORGEOUS! Can't wait to read this!
Purchased:
Broken Sky by L.A. Weatherly:
I read Weatherly's Angel trilogy and didn't feel strongly about them either way but this sounds way more my type of book so I am hoping it will be enjoyable and I've heard some good things.
Th1rteen R3asons Why by Jay Asher: One of my all time favourite books so I decided to buy myself a birthday present and get the 10th Anniversary edition. Going to be re-reading this before watching the Netflix series!
The Woman in Cabin 10 by Ruth Ware: I've been meaning to get this for a while and keep forgetting. I remember watching a Deanna Durbin film with a similar-ish plot to this so I am really excited to read it.
The Fallen by Charlie Higson: This is book 5 in the series? It says book 6 on the book itself but goodreads says differently so I'm a little confused. But I have the first 3 books in the series already and would love to read them soon.
Zombie Apocalypse Fightback by Stephen Jones: Do you remember when I said I didn't like zombies? Yeah so apparently now I do? I keep watching zombie movies and picking up zombie books and I think I'm just gonna go with it? Plus Spring Into Horror starts soon so this could be good for that!
Reading Update:
Ann:
Unfortunately, I was not able to finish any books this week as I was busy with a lot of school work.
Clare: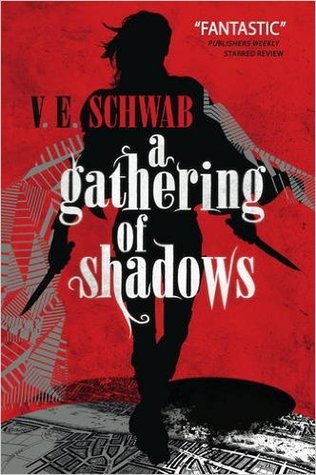 The Courage of a Samurai by Lori Tsugawa Whaley: 4.5 stars, I really enjoyed reading this and found it both inspiring and helpful. You can click on the title to go to my full review.
A Gathering of Shadows by V.E. Schwab: 2 stars, I hate when there is a book everyone tells me they love and then I just... don't? I really, really liked the first book so I am super disappointed. Also Essen Tasch (the name of the tournament) means eating bag in German. I've never regretted learning German before but it made all the tournament scenes unintentionally funnier.
Frostblood by Elly Blake: 4.5 stars, So, so, surprisingly good. I've honestly become super picky with YA recently so it was great to read a YA that I am whole-heartedly enthusiastic about again!
The Princess Bride by William Goldman: 5 stars, This was my Classic for March and is one of my all time favourite books. It was my first time reading this illustrated edition and I was in love with it.
Silent Night/Twelfth Night/Bonfire Night by Deanna Raybourn: 4 stars, These are the three novellas that round out the Lady Julia series. I am really glad I read them because they do bring everything to a neat ending and it was so, so lovely to see Brisbane and Julia having a great relationship and working together well!
Empress of a Thousand Skies by Rhoda Belleza: 3.5 stars, I didn't love this as much as I wanted to. I enjoyed it, and I liked the characters but I never fully connected with the story and I don't know how much of that was my fault? I will reread this when the second book comes out and see how I feel then!
Next Week on the Blog:
Goodreads Book Tag
Top Ten Books I Read in One Sitting
Wednesday Catch-Up
Top 5 Favourite Angsty Romances
Blog Tour: Gone Without a Trace by Mary Torjussen
Friday Reads
Blog Tour: Blood Tide by Claire McGowan
April Releases