The Sunday Post is a weekly meme hosted at
Caffeinated Book Reviewer
,
it's a chance to post a recap on the past week, show the books we have received and share what we plan for the coming week. Stacking the Shelves is hosted by Tynga's Reviews and the aim is to show our newest books and to see what everyone else received for review, borrowed from libraries, bought in bookshops or downloaded on to their e-reader. As always you can click on any of the pictures to be taken to the Goodreads page for that book if you're interested in finding out more about it.
Last Week on the Blog:


Books We Got This Week:
Ann:
Crowmoon by Anna McKerrow: Clare bought me this book and although I don't know much about it, I think that I may enjoy it a lot and I don't read many books where the main character is boy so that should be interesting!
Wereworld by Curtis Jobling: Clare also bought me this book and although it isn't a book I would buy for myself typically I am very excited to read it!
Clare: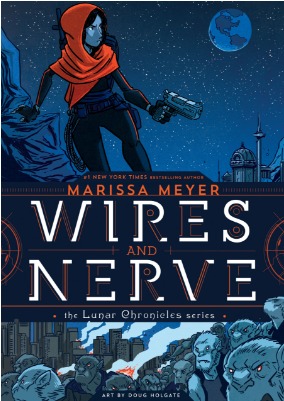 Wires and Nerve by Marissa Meyer: YES!!! It FINALLY arrived! I had this pre-ordered and it just took forever to get sent to us which was so frustrating but now we have it!
The Edge of Everything by Jeff Giles: I went back and forth on whether or not to get this one and finally decided it looked and sounded awesome! I've seen some great reviews and hopefully I will enjoy it!
Unconventional by Maggie Harcourt: I enjoyed Maggie Harcourt's first novel and this one sounds even better - I mean who can resist a book about a Convention? Especially with me and Ann going to YALC this July! So excited!
Reading Update:
Ann:
The Vampire Academy Series: 5 stars, I watched The Vampire Academy film with my twin brother on Saturday and then I really wanted to reread the whole series and so I did! It didn't take me long but it has put me back into a reading mood!
Vengeance Road by Erin Bowman: 5 stars, Clare recommended that I read this book and I loved it, the character was incredible and I really enjoyed the plot!
Deathcat Sally by P.S. Brooks: 3.5 stars, At first I was not really enjoying this book but as I read on I started to enjoy the plot and the characters so overall is was a good book, a review will be coming soon!
Clare: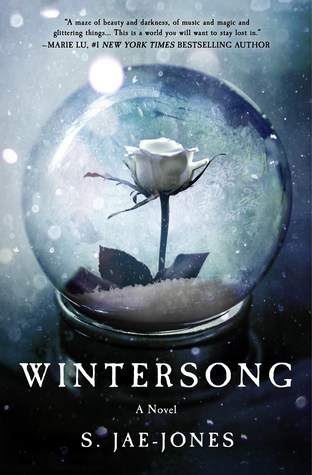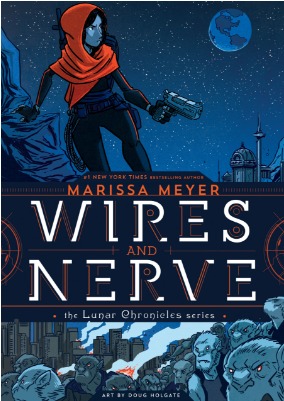 Wintersong by S. Jae-Jones: 4 stars, The writing was gorgeous and the characters and romance were engaging. I was disappointed by some of the plot but overall I really enjoyed this.
Hold Back the Stars by Katie Khan: 2.5 stars, I still really don't know how I feel about this one. I liked the concept but didn't really care about the characters and I am still just really confused by the ending.
Wires and Nerve by Marissa Meyer: 4 stars, This was a great addition to the series. It was great to see all the characters and match them up to the image of them in my head. I can't wait to continue the series!
Sweet Lake by Christine Nolfi: 4.5 stars, A really strong start to the series with great characters and an engaging plot. I really felt for Linnie and was rooting for her from the very first page. My review of this will be up on Thursday.


Next Week on the Blog:
Cover Characteristic: Playing Cards
Top Ten Romances
Wednesday Catch-Up
Top 5 Favourite Non-Written Novels
Clare Reviews: Sweet Lake by Christine Nolfi
Friday Reads