T
op Ten Tuesday is hosted at The Broke & The Bookish. You can find
a list of past and future topics
here
.
1) Wires and Nerve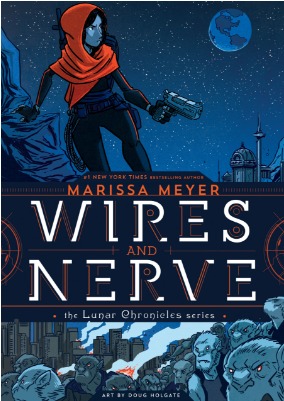 The only one on this list that I absolutely know I will be reading soon because I have it pre-ordered and I am so, so excited! Iko was one of my favourite characters and I can't wait to see this world again!
2) Saga
This is one of the most famous - and it comes up almost any time graphic novels are mentioned so I don't know why I haven't read it yet!! I don't know all that much about it but it's definitely one I'd like to get to soon!
3) Lumberjanes
I loved Nimona by Noelle Stevenson so this has been on my list ever since - the artwork is the same but the plot looks very different and I have heard mixed things but I definitely want to give it a try!
4) Ms Marvel
I've heard nothing but amazing things about this series! And it's been recommended to me numerous times so it's going on my wishlist for sure.
5) Maus
I don't know much about this one, aside from the obvious, but it seems like a very important and interesting read and again, its a book I've heard good things about.
6) The Wicked and the Divine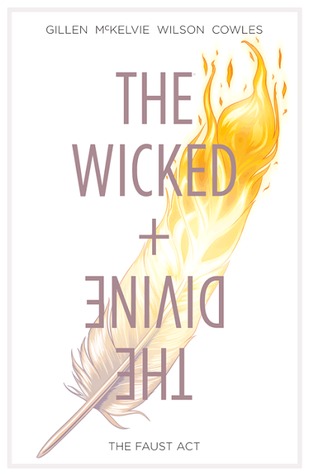 I know absolutely nothing about these. I've read Doctor Faustus so "The Faust Act" intrigues me and I've heard mixed things but mostly I just like the cover!
7) Rat Queens
This just looks badass and awesome and I just need it in my life right now! I may put this on my birthday wishlist and hope someone get it for me!
8) Buffy the Vampire Slayer
For some reason the Buffy graphic novels are super hard to get hold of - my library doesn't have them and can't even order them in and they are way out of my price leauge on Amazon. So it may be a while until I read these - but I am determined to read them one day!
9) In Real Life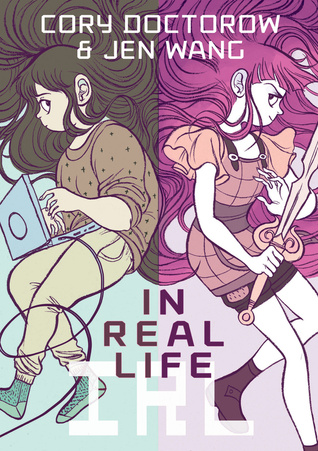 The artwork on the cover is adorable and the plot interests me a lot. I haven't heard much about this actually, there was a lot of buzz when it first came out but I don't think I've seen any reviews - so if you've read it let me know what you thought?
10) Through the Woods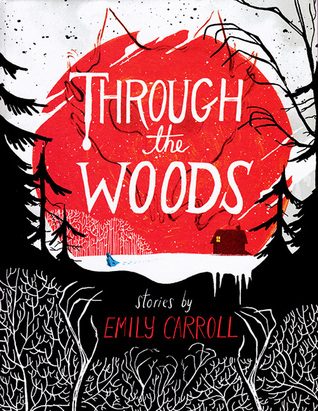 I'm a little nervous about this one because it is constantly described as "creepy" and I am a huge coward - but I love fairy-tales and the artwork looks amazing. So I may have to just be brave and go for it!
Graphic novels are a genre I know very little about (I've so far only read Nimona and The Infinite Loop - both of which I liked) but I'd love to read more of them. So let me know if you've read any of the books on this list or if you have any other recommendations!