Ann and I teamed up with Veronika @ Regal Critiques to celebrate that best and most important event of the year - Eurovision! We've put together some questions based on memorable Eurovision moments! I am limiting myself to books I've read so far this year (because who doesn't love a challenge?) and Ann is answering more generally.
Let us know in the comments if you have a favourite to win this year?? Are you as excited as we are? And don't forget to check out Veronika's answers to the questions here!
Abba - Waterloo: A debut novel that blew you away
Everyone knows Abba right? But they got their start on Eurovision - winning for Sweden with Waterloo and so a wonderful career began!
Clare: Wintersong was one of my most anticipated reads of the year and whilst I wasn't hugely thrilled by the ending I was definitely blown away by the writing and the world!
Ann: Girl Online by Zoe Sugg. I was expecting this to be a good book and I was already a fan of Zoe Sugg but the book was amazing and the main character was so relatable.
Bucks Fizz - Making Your Mind Up : A plot twist you never saw coming!
The Bucks Fizz performance is famous and such a staple of any Eurovision highlights reel!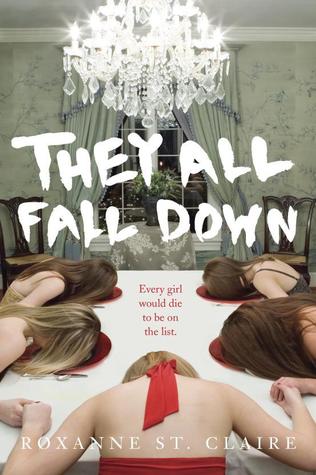 Clare: OK so the plot twist in Crimson & Bone was less sudden-turn and more slow-swivel but it was still incredible!
Ann: This is a hard one for me to answer but I think that I am going to go with They All Fall Down which is a book that I finished recently that I really enjoyed. I did have a suspicion as to what the plot twist was going to be but I was shocked by what happened.
Dustin the Turkey - Douze Point : Er...What just happened? (A book that left you feeling confused)
If you don't know who Dustin the Turkey is (and why would you?) he was Irelands entry in 2008. Sadly he never made it to the final.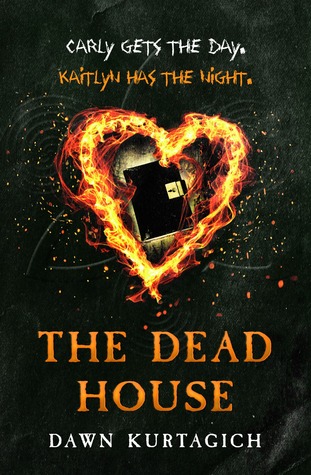 Clare: Oh Dustin the Turkey. The Dead House by Dawn Kurtagich in the best possible way. Was Carly/Kaitlyn ill or actually being affected by supernatural forces? I have some other unanswered questions but they'd all be spoilers.
Ann: Timebound by Rysa Walker. I did not even manage to finish this book because I had no idea what was happening or how is was even possible, I was a hundred percent confused.
Alexander Rybak - Fairytale: A fairy tale retelling you cant help but love
Rybak represented Norway in 2009 and won with Fairytale in the biggest win in Eurovision history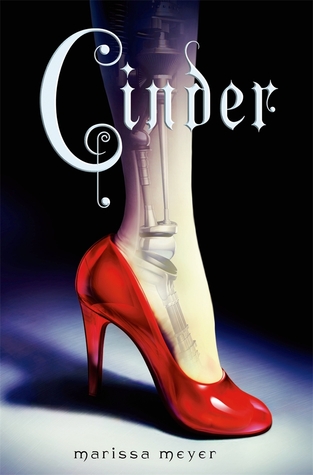 Clare: The Forbidden Wish is an Aladdin retelling that is pretty close to perfect actually? Beautiful writing, strong characters, unique story. Just great.
Ann: The Lunar Chronicles Series. I love this series and me and Clare actually have nicknames for each other based on this series and the characters we are most like, I am Cinders and Clare is Cress.
Johnny Logan - A Book/Series you thought was finished but it just kept coming back
Johnny Logan is, I believe, the only Eurovision contestant to have won the competition more than once
Clare: I kinda have to go with Cassandra Clare here. I read Lady Midnight and I mostly enjoyed it but I think I've reached a point where I don't want to continue any more. Its definitely a series that never seems to end!
Ann: I am going to go with Rick Riordan. I agree with Clare but also I feel like Rick Riordan just keeps continuing his series, not that I am complaining because I love every single book that he has written.
Timebelle - Apollo: A book that deserves more love
Apollo is one of our favourite songs of this year that didn't make it past the semi-finals. We're just a little upset. It deserved more guys it really did.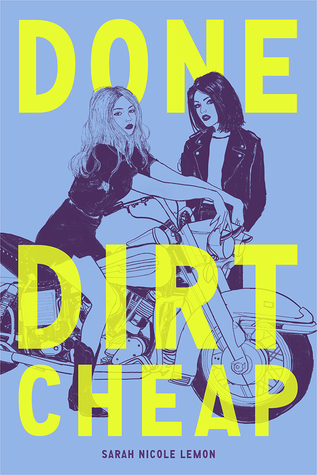 Clare: I saw a fair amount of buzz for Done Dirt Cheap before it was released but it's definitely a book that deserves more and more love.
Ann: The Septimus Heap series by Angie Sage. This is one of my favourite book series and none of the other people I know like it other than my mum and I think that it deserves a lot more love because it is incredible.
Lena Meyer - Satellite - A really sweet contemporary romance
Lena Meyer is my favourite Eurovision winner to date. I listened to Satellite pretty much non-stop in 2010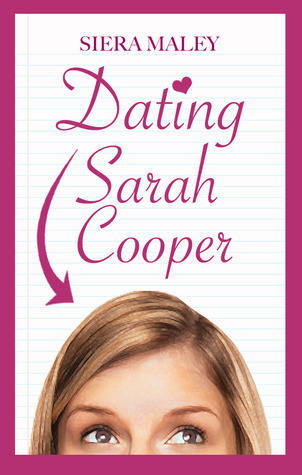 Clare: Dating Sarah Cooper is just the sweetest and the cutest and the most wonderful and oh, now I want to re-read it.
Ann: I don't think that I could possible pick a really sweet contemporary romance because I have read way to many of them there is no possible way I could pick a favourite!
Lordi - Hard Rock Hallelujah: A really unique fantasy world
I was just a tiny child of 12 when Lordi won Eurovision. It was my second Eurovision. I was terrified. I appreciate them a lot more now but the mental scars last forever
Clare: The Alchemists of Loom just had such unique and wonderful world building. I was slightly thrown by how little exposition there is - you just get chucked into the world with little explanation but somehow that totally worked.
Ann: I think that I am going to go with The Septimus Heap series by Angie Sage again because it is one of the fantasy worlds that I have read about in a series that I would actually really want to live in. There are so many uniquely named places and locations it just sounds amazing.
Loreen - Euphoria: A powerful book that left you breathless
If you haven't listened to Euphoria yet then why? Do it? Now?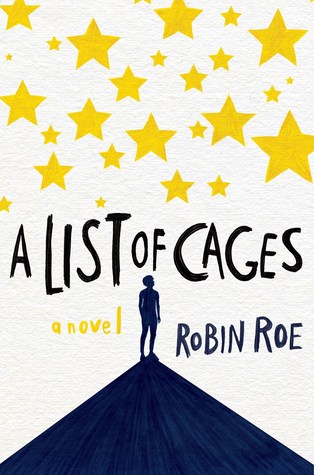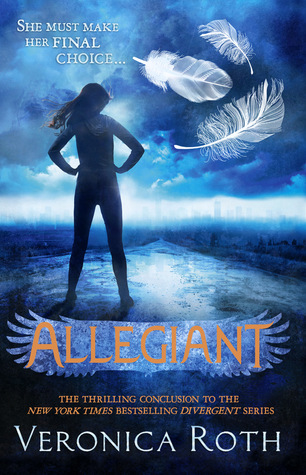 Clare: A List of Cages definitely, 100% fits for powerful. And it took my breath away because it was such a roller coaster of emotions. One second its cute and I'm smiling the next its taken a dark turn and I'm angry and sad.
Ann: Allegiant by Veronica Roth. This left me both breathless and annoyed, I may or may not have thrown the book at the wall after reading it, I was very annoyed.
Sergey Lazareth - You Are The Only One - A cover that was just stunning!
Last years contestant for Russia Sergey's performance was notable for the special effects and staging
Clare: Caraval. The UK edition of Caraval is just incredible. And I want multiple copies of it please.
Ann: Jane Eyre by Charlotte Bronte. Clare brought me a copy of Jane Eyre that was just incredibly beautiful and it is also one of my favourite classics. One of the most beautiful books that I have on my bookshelves.
A Book With Great LGBTQ+ Representation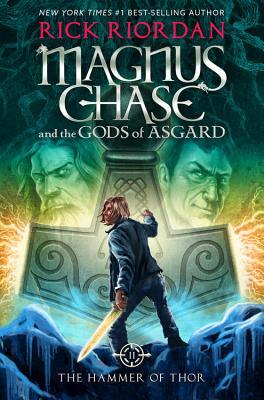 Clare: I've read a few LGBTQ+ books but this is the only one that comes to mind that added religion into the mix in a helpful way. I'm not Christian although I did grow up Protestant and have been christened - but I was just so pleased to read a book that had a main character who was Christian and gay. This book is just awesome and important and read it please so I can stop rambling?
Ann: I have to go for Rick Riordan here - the diversity in Rick Riordan's books is incredible and he always does it so amazingly. I cannot wait for book 3 of Magnus Chase!!
Peace Peace Love Love - A book that had EVERYTHING
Kind of an obscure one this was a song performed by the hosts at last years Eurovision in Sweden. If you're not a fan of Eurovision this song will make zero sense to you. It really will.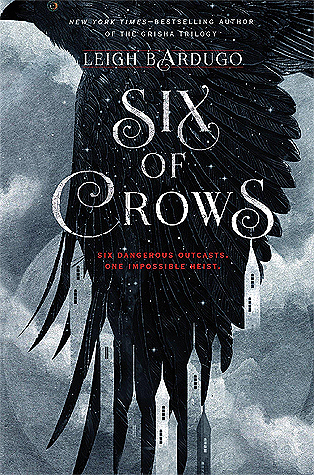 Clare: God why is this question so impossibly hard??? OK slightly off topic here but a book that had everything I wanted in it would honestly be a hot mess. So instead I am going for The Lost Sisterhood because it had a lot of what I love in a book; classical mythology/history, slow burn romance, split time story.
Ann: Six of Crows by Leigh Bardugo. This book was amazing, it had the fight scenes and the variation of characters, and the slight romance and also the 'bad' main characters which I loved so much!
12 Points - A book that stands out as the best of the year!
12 points is the highest amount you can be awarded by any country! And frankly not a number we in the UK get often. But hey Lucie is great so maybe we stand a chance this year? Fingers crossed!
Clare: The Smoke Hunter by Jacquelyn Benson. It was incredible. I loved it. I want more. Now? Please?
Ann: I haven't had much time to do a lot of reading this year so far but one of my favourite books that I have read was Songs About A Girl, it was a love triangle but I actually liked the love triangle, it was one of my favourite books so far this year because it was just so fun but there was added mystery to it.
We aren't going to tag anyone specifically but if you are excited for Eurovision consider yourselves tagged! And definitely let us know if you do it because we'd love to see your answers!!