The Sunday Post is a weekly meme hosted at
Caffeinated Book Reviewer
,
it's a chance to post a recap on the past week, show the books we have received and share what we plan for the coming week. Stacking the Shelves is hosted by
Tynga's Reviews
and the aim is to show our newest books and to see what everyone else received for review, borrowed from libraries, bought in bookshops or downloaded on to their e-reader. As always you can click on any of the pictures to be taken to the Goodreads page for that book if you're interested in finding out more about it or click the title to go to the review.
Life Update:
Firstly I am really, really sorry for being so slow to answer comments this week! I came down with something early in the week and it totally threw me for the rest of it. I've pretty much been alternating between sleep and reading non stop since Monday (except Friday which was just an all around stressful day cause I am not good with going to the Doctor. At all).
Last Week on the Blog:
Books We Got This Week:
For Review:
In the Name of Love by Louise Lee:
Received from the publisher for review. This sounds fun and sassy and perfect for summer which is nearly upon us!
The Plague Charmer by Karen Maitland:
I've been wanting to read this for SO LONG. So I was excited to get a copy for review from the publisher!
Shifting Sands by Michael Shusko: Many thanks to Michael for sending us a copy of this for review! This is exactly the genre I am most loving right now so I will almost definitely be getting to it soon!
Purchased: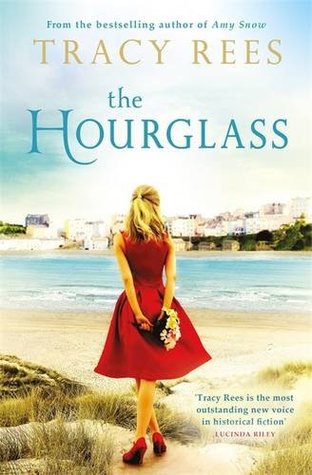 Royce Rolls by Margaret Stohl: Reality TV combined with contemporary combined with a very striking cover! How could I resist? Seriously I genuinely enjoy reality TV, although I don't watch it often and I am greatly looking forward to this one!
Kiss an Angel by Susan Elizabeth Phillips: This was a recommendation from Veronika @ Regal Critiques and since her recommendations are always great and it was only £2 on Amazon I decided to go for it!
The Hourglass by Tracy Rees: I've been wanting this for so long so made a trip to Tesco to get it in their 2 for £7 deal! I love Tracy Rees' writing and I adore split time novels so this should be a win!
Sleeper's Castle by Barbara Erskine: The other half of the 2 for £7 deal! I have this weird relationship with Erskine's books wherein I sometimes adore them and sometimes struggle to get through them. I am hoping this is one I love!
See What I Have Done by Sarah Schmidt: Lizzie Borden. Again. Sorry. This Lizzie-obsession shows no signs of stopping yet. I bought this for myself as a reward for getting through a particularly challenging panic attack.
Windfall by Jennifer E. Smith: Do I already have a kindle copy of this? Yes. Did I still need a physical copy anyway? Also yes. Stop judging me.
The Muse by Jessie Burton: I've heard such wonderful things about The Miniaturist (which I also own but haven't read) and this has a beautiful cover!
Beneath the Cypress Tree by Margaret Pemberton: This book has just been kind of calling to me lately. I don't know why? Combination of beautiful cover, intriguing setting and "archaeology" being mentioned in the blurb maybe?
Reading Update:
Ann:
I didn't have time to add to this post today! But my Bout of Books wrap up will be up tomorrow.
Clare: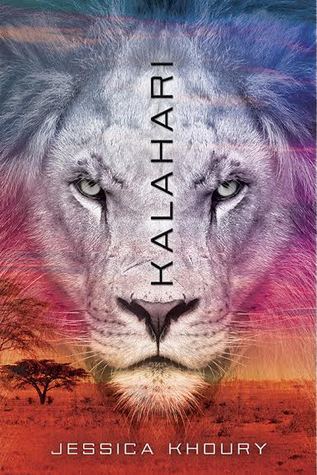 Origin by Jessica Khoury: 4 stars, The romance was unfortunately fairly boring which is a shame as it took up a fair amount of the plot. But I did really enjoy the concept and the atmosphere of the jungle. As with the previous Khoury book I read (The Forbidden Wish) I found the pacing slightly odd - it was very slow for much of the book and then too much happened in a short space of time at the end.
Vitro by Jessica Khoury: 3.5 stars, The romance was less important here but also somehow less believable. That said there was plenty of action in this one and I really liked how thought provoking the science was.
Kalahari by Jessica Khoury: 4 stars, Probably the best of the series. The setting was great and the plot was super tense plus I actually really liked the characters (even the obnoxious ones).
Duels & Deception by Cindy Anstey: 4 stars, Light and fun and romantic and I definitely did enjoy it but I wasn't as impressed as I was with her first book Love, Lies and Spies. There was just some of the humour missing? But definitely still a great read if you like historical romance!
Crimson & Bone by Marina Fiorato: 5 stars, Just phenomenal! My full glowing review will be up on Thursday, the release date, but I just really highly recommend this if you like Historical Fiction especially the darker kind!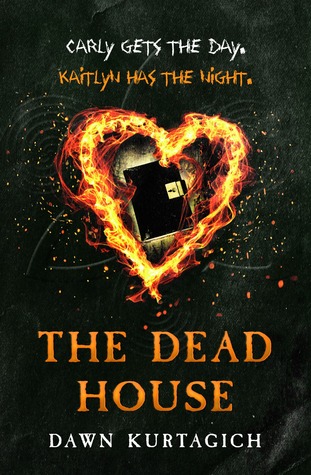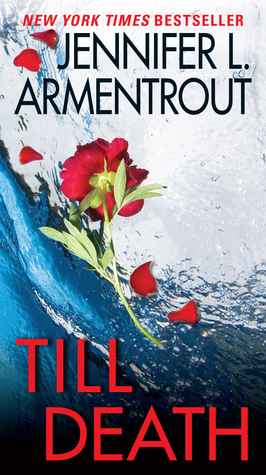 Maplecroft by Cherie Priest: 4 stars, Not at all what I was expecting somehow but really good! Not sure yet if I will read the sequel because I've heard Lizzie is not the main character in it. If you've read it definitely let me know what you thought!
The Dead House by Dawn Kurtagich: 4.5 stars, Really twisty and compelling and dark. I just really enjoyed this and the format (diary entries and transcripts) made it a super quick read.
Missing by Kelley Armstrong: 4 stars, I always enjoy Kelley Armstrong's books. I didn't find the characters as engaging as I expected to but I was fully engrossed by the mystery which was the main thing! I also really liked the romance (although I was worried for a bit at the beginning there is no love triangle).
Till Death by Jennifer L. Armentrout: 2.5 stars, Kind of meh? I love Armentrout's writing and I definitely felt uncomfortable in the parts about her past (which I think was intended cause, you know, creepy serial killer) but I figured out the mystery way too quickly. And as much as I'd love to think I'm just that clever - I'm not.
I Want It That Way by Ann Aguirre: 4.5 stars, How was this so good? I read New Adult occasionally but I often find myself fed up with the cliches and the slut shaming and the general sexism and unhealthy relationships that happen so often in the genre. THIS HAD NONE OF THAT. Literally none. It was amazing. Great characters, compelling plot, sweet romance. Just great.
Next Week on the Blog:
Bout of Books Wrap Up
Monday Highlights #6
Top Ten of our Mum's Favourite Books
Wednesday Catch-Up
Clare Reviews: Crimson & Bone by Marina Fiorato
Friday Reads