Every Wednesday we are linking up with WWW Wednesday, What Are You Reading Wednesday? and Waiting on Wednesday.

WWW Wednesday is hosted at

Taking on a World of Words

and asks 3 questions: What are you currently reading?, What did you recently finish reading? What do you think you'll read next?
What Are You Reading Wednesday are hosted on It's a Reading Thing and asks;
1. What's the name of your current read?
2. Go to page 34 or 34% in your e-book and share one complete sentence.
3. Would you like to live in the world that exists within your book? Why or why not?
Waiting on Wednesday is hosted at Breaking the Spine and is a chance to show what upcoming releases you are excited for! Each week we will take it in turns to choose a book for Waiting on Wednesday and this week was Ann's turn!
Ann:
Currently Reading: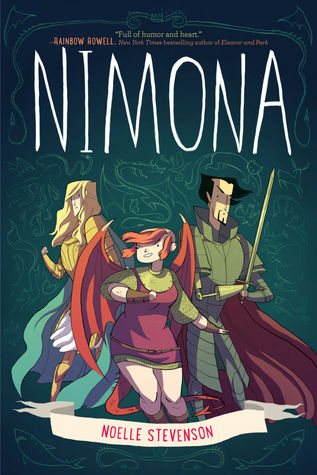 "I flipped open the diary and ran my finger across the name printed on the inside of the cover." - Page 34, Timebound
Yes I would like to live in the world of Timebound because it would be so much fun to time travel even though I find it really confusing.
Recently Finished:
I loved Weird Things Customers Say in Bookshops, it was very funny.
Planning to Read Next:
Clare:
Currently Reading:
I am still reading The Wings of the Dove by Henry James, I am on page 506 at the moment so I should finish it this week! I am actually enjoying it quite a bit, it was a tad slow to get into but I love the main characters, Kate and Milly, and so I really want to keep reading. Although I very much doubt there will be a happy ending! I have just started Good Omens by Terry Pratchett & Neil Gaiman. I like both authors and I have heard so many good things about it so I'm excited to get into it.
"Deirdre makes jam for them, you know. And I normally have to help with the White Elephant." This was an aspect of Buckingham Palace society that had never occurred to Sister Mary, although the pachyderm fitted right in."- Page 34, Good Omens
I haven't actually reached this part yet, but from what I've read Sister Mary and Mr Young seem to be having two entirely different conversations and both are getting confused which is quite amusing.
The third question of What Are You Reading Wednesday? is Would you want to live in this world? I'd probably have to say no since according to the blurb the world will be ending on Saturday just before tea, and I'd rather it didn't. But otherwise it seems like fun! As for The Wings of the Dove, I've decided that though I wouldn't want to live there I would quite like to go there on holiday for a while.
Recently Finished:
Since last Wednesday I have finished The Rest of Us Just Live Here by Patrick Ness (review here) which I really, really enjoyed and I then read More Than This by Patrick Ness which I don't think I could even write a review for because it was wonderful and confusing, I am honestly still a little confused - but in a good way! Then I read An Ember in the Ashes by Sabaa Tahir (review) which was darker and more intense than I think I expected but I really loved it, and Ash & Bramble by Sarah Prineas which I didn't love but did really like. Maid of Wonder by Jennifer McGowan was not as good as the first two books in the series I thought, but was still a very good mystery and I enjoyed seeing more of Sophia's character. And then I read The Singular & Extraordinary Tale of Mirror & Goliath and The Contrary Tale of the Butterfly Girl by Ishbelle Bee and they were two of the most bizarre, twisted books I think I have ever read. They were written in a really unique style and the characters were all absolutely insane and wicked and it was all wonderful. I almost wish I'd saved them for Halloween but I really liked them so am quite glad I have already read them. I will have full reviews up soon for all the books here, except More Than This, and I will link them back here once I've posted them.
Planning to Read Next:
I have had Full Moon Rising, Dying Bites and Kitty and the Midnight Hour for ages and just haven't read them but I'd really like to now because I feel like they might be great for my Halloween-y mood. Is it just me, by the way, or do Urban Fantasy books have the best opening sentences? All of these have such great ones. I also want to read Eighth Grave After Dark by Darynda Jones. I love this series and the idea of Charley in a convent just makes me laugh so I want to see how that plays out.
Waiting on Wednesday: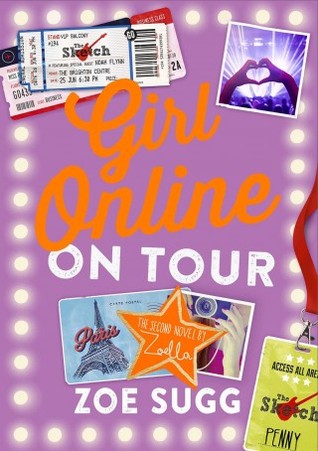 Penny's bags are packed.
When Noah invites Penny on his European music tour, she can't wait to spend time with her rock-god-tastic boyfriend.
But, between Noah's jam-packed schedule, less-than-welcoming bandmates and threatening messages from jealous fans, Penny wonders whether she's really cut out for life on tour. She can't help but miss her family, her best friend Elliot . . . and her blog, Girl Online.
Can Penny learn to balance life and love on the road, or will she lose everything in pursuit of the perfect summer?