First Chapter, First Paragraph, Tuesday Intros is hosted by
Bibliophile by the Sea
where bloggers share the first paragraph or two of the book they are currently reading/thinking about reading soon.
Teaser Tuesday
is a weekly bookish meme, hosted by MizB of A Daily Rhythm. Anyone can play along! Just do the following:
•

Share two (2) "teaser" sentences from somewhere on that page
•

BE CAREFUL NOT TO INCLUDE SPOILERS!

(make sure that what you share doesn't give too much away! You don't want to ruin the book for others!)
•

Share the title & author, too, so that other TT participants can add the book to their TBR Lists if they like your teasers!
Ann:
"I do not require life to be neat and orderly. Anyone who doubts that should dig around in my backpack, where you will likely find a half-eaten candy bar that has been there since Iowa - a state we moved from nearly a year ago."
I love this intro mainly because of the first sentence.
Teaser Tuesday:
"I could feel my eyebrow beginning to arch upward, but I tried to keep my expression neutral." - Page 25
I really like this quote!
Clare: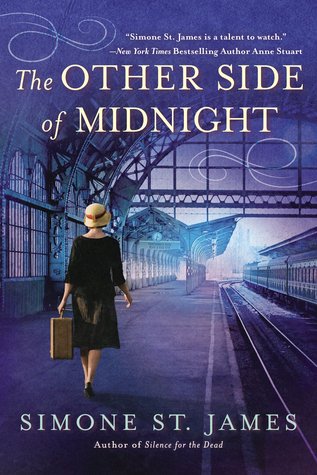 Tuesday Intro:
"The man who sat before me at seven o'clock on a Tuesday evening was lying.He'd come with an impeccable reference from a barrister client of mine, and though he was barely thirty-five, the tailoring of his three-piece suit and the glint of his watch chain spoke of success. He wore power easily in his posture and the set of his shoulders, like a man accustomed to it, and yet the problem he set me was not only trifling; it was false."
I love this intro because it goes straight in and makes me feel like I am there and desperate to know what he's lying about and why!
Teaser Tuesday:
"The back of my neck prickled when I rounded the corner down the way, and I feared that if I turned my head, I'd find the shine of Lucas's spectacles in the lamplight. Or the face of the deceased Albrecht Schendel." - Page 60
I just finished this book and I can tell you that it's wonderful and haunting and that I am now desperate to read everything else she has written. I really wanted to use this book for a teaser and then discovered how hard that was to do without spoilers but I managed! Seriously, I loved basically every line in this book.