First Chapter, First Paragraph, Tuesday Intros is hosted by
Bibliophile by the Sea
where bloggers share the first paragraph or two of the book they are currently reading/thinking about reading soon.
Teaser Tuesday
is a weekly bookish meme, hosted by MizB of A Daily Rhythm. Anyone can play along! Just do the following:
•

Share two (2) "teaser" sentences from somewhere on that page
•

BE CAREFUL NOT TO INCLUDE SPOILERS!

(make sure that what you share doesn't give too much away! You don't want to ruin the book for others!)
•

Share the title & author, too, so that other TT participants can add the book to their TBR Lists if they like your teasers!
Ann:
Tuesday Intro:
"Sir Tristram Shield, arriving at Lavenham Court in the wintry dusk, was informed at the door that his great-uncle was very weak, not expected to live many more days out. He received these tidings without comment, but as the butler helped him to take off his heavy-caped driving-coat, he inquired in an unemotional voice: "Is Mr Lavenham here?""
This isn't the most exciting of openings but it sets a stage and an atmosphere. Also I've always wanted a butler.
Teaser Tuesday:
"Only his eyes were very much alive, startlingly dark in his waxen face."
This is such good imagery and also really quite creepy.
Clare:
Tuesday Intro:
"Josephine Montfort stared at the newly mounded grave in front of her and at the wooden cross marking it."
The first chapter seems to be a scene from later on in the book so it's quite mysterious. I received an e-arc from Netgalley of this book and it's due for release 27th October. I will have my review up closer to that date.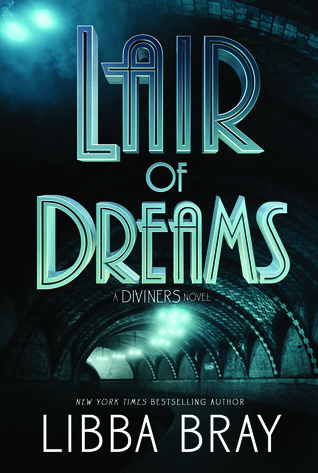 Teaser Tuesday:
"But dreams can't be contained for long. Their natural trajectory is forward. Out. Up. Away. Past all barriers and borders. Into the world. This is true of nightmares, too."
This actually sounds kind of nice out of context but it's quite sinister in the book. I have just finished Lair of Dreams and I loved it, I have posted my review and you can find it here if you are interested, but basically it was incredibly well written and the creepy elements were very creepy (although not quite as creepy as the first book).