The Sunday Post is a weekly meme hosted at
Caffeinated Book Reviewer
,
it's a chance to post a recap on the past week, show the books we have received and share what we plan for the coming week. Stacking the Shelves is hosted by Tynga's Reviews and Showcase Sunday is hosted by Books, Biscuits and Tea and the aim is to show our newest books and to see what everyone else received for review, borrowed from libraries, bought in bookshops or downloaded on to their e-reader. As always you can click on any of the pictures to be taken to the Goodreads page for that book if you're interested in finding out more about it.
Yesterday I took the whole family to go and see Star Wars in the cinema and it was a great experience, everyone really enjoyed the film and it was nice to have a day out with everyone which doesn't often happen since there are so many of us! It also means our brother is finally home from University for the holidays (yay!). Since Christmas is on Friday we aren't going to push ourselves to post a lot next week, we have a few posts scheduled but we just want to enjoy the Christmas mood!
Books We Got This Week:
Clare:
Zodiac by Romina Russell: I love the premise for this book. Definitely excited to read it.
The Winter Wedding by Abby Clements: Tesco had this and the next book on a two for seven pounds offer and I was feeling weak and Christmassy. Plus I love wedding planning.
A Girl's Best Friend by Lindsey Kelk: I really liked the first two books in the series so I am hoping to enjoy this. I think (hope) it's the last book. Cliff-hangers kill me!
Reading Update:
Ann: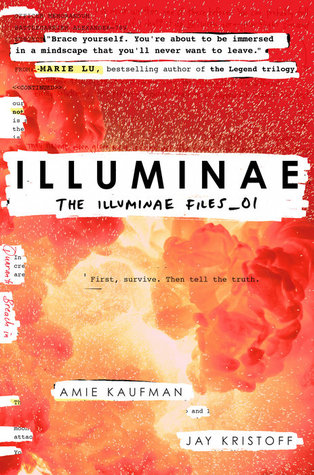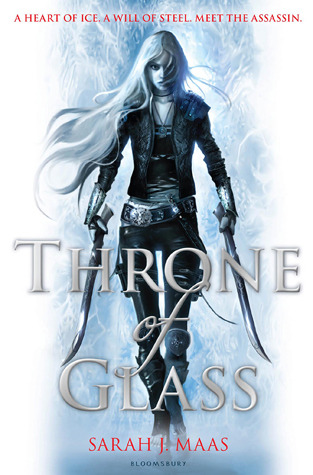 Illuminae by Amie Kaufman and Jay Kristoff: 5 stars, I loved it. It was such an amazing book and I think that everyone should read it.
Throne of Glass by Sarah J. Maas: 4.5 stars, This was brilliant and I finally found time to read it cause I was up at 1am the other day because I have been ill recently so I took the time to read it and loved it.
Clare:
Untold by Sarah Rees Brennan: 4 stars, It's been a long time since I read the first book but I was able to get straight back into the swing of things. Way too much miscommunication though. Just. Talk. To. Each. Other. Honestly.
Unmade by Sarah Rees Brennan: 3.5 stars, Same miscommunication problem but otherwise a good ending to the series. I definitely love the humour in these books. But so much romantic angst which is mostly unnecessary.
This Shattered World by Amie Kaufman and Meagan Spooner: 4.5 stars, Really, really good. I think I loved the first books characters a tiny bit more but I still really loved Lee and Flynn!
Their Fractured Light by Amie Kaufman and Meagan Spooner: 4 stars, This reminded me a little of Illuminae and Winter although I am not sure I could pinpoint why. But since I loved both of those it's all good. Loved the ending.
For Darkness Shows the Stars by Diana Peterfreund: 3.5 stars, Not what I had expected, I read Persuasion a very long time ago and from what I can remember this was a fairly accurate retelling. I liked Elliot but didn't always like Kai. Which is pretty similar to there original characters in Persuasion.
Ann: I am neither loving nor hating The Great Gatsby. Not the best classic I have ever read.
Clare: I don't know if it's because I've been ill this week but I haven't really had the chance to read any of The Beautiful and Damned.