Top 5 Wednesdays are hosted by Ginger Reads Lainey and you can find the goodreads page
here
. Both Ann and I have only actually fully read one audiobook each. But I have started a few others which I am enjoying. And most of mine are auto-biographies since I tend to find them easier to read when they are narrated by the person writing them.
1) Grace's Guide: The Art of Pretending to be a Grown Up by Grace Helbig
This is the only audio book I have currently finished and I really loved it. I read it whilst also reading the physical copy and it worked really well.
2) Yes Please by Amy Poehler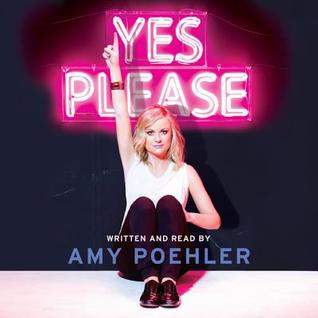 Amy Poehler is one of those people I just love so listening to her narrate her own book is wonderful. I am about a third of the way th
3) You're Never Weird on the Internet (Almost) by Felicia Day
Again - I love Felicia Day. I have actually only just started this but am definitely enjoying it so far.
4) Binge by Tyler Oakley
I am reading this and the physical copy at the same time. So far I've read more from the physical copy than from the audio book but I am enjoying both kinds of reading.
5) The Red Necklace by Sally Gardner
Ann: This is the only one I have read so far and I loved it. It's narrated by Tom Hiddleston and it was just perfect.