Every Wednesday we are linking up with WWW Wednesday, What Are You Reading Wednesday? and Waiting on Wednesday.

WWW Wednesday is hosted at

Taking on a World of Words

and asks 3 questions: What are you currently reading?, What did you recently finish reading? What do you think you'll read next?
1. What's the name of your current read?
2. Go to page 34 or 34% in your e-book and share one complete sentence.
3. Would you like to live in the world that exists within your book? Why or why not?
Waiting on Wednesday is hosted at Breaking the Spine and is a chance to show what upcoming releases you are excited for! Each week we will take it in turns to choose a book for Waiting on Wednesday and this week was Clare's turn! You can click any of the pictures in the post to go to that books goodreads page.
Ann:
I am currently reading Crown of Midnight which I am really enjoying.



"There was nothing interesting about the elegant, green-roofed town-house," - Page 34 Crown of Midnight
For some parts of this book I feel like I would love to live in this world but then something happens that makes me change my mind.
Recently Finished:

Next I am planning to read The Testing which Clare got me from the Library and it sounds like a very good book. And then I may start The Hunt which Clare got me yesterday and they sound like a great read.
Clare:
Currently Reading:
I am just about to start Married by Christmas by Scarlett Bailey. I love books about wedding and books about Christmas and I have enjoyed her books in the past so I hope I will enjoy this.
"I'm marrying you, the singularly most perfect woman I have ever encountered in my life. The only woman in the world who irons her PJs before getting into bed and, most importantly of all, the woman that I love." - Page 34, Married by Christmas
Recently Finished: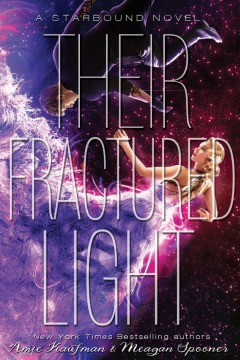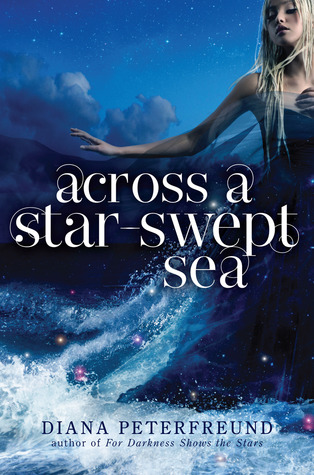 I read Their Fractured Light first last week which I really enjoyed, I thought it was an excellent ending to the series although I think I did love the first two books a tiny bit more. I then read For Darkness Shows the Stars by Diana Peterfreund which was nothing like I had expected but I nevertheless enjoyed it. I also read the sequel/companion Across a Star-Swept Sea which was a Scarlet Pimpernel retelling and I did enjoy it, there was a cameo with the characters from the first book which I didn't like as much as I thought I might but I liked the main character a lot. And I also just finished Just For Christmas by Scarlett Bailey which I enjoyed. Not a fan of a love triangle but I did really like how cute this was.
Planning to Read Next:
I should have a lot of free time today and tomorrow so I am hoping to get through a lot of my Christmas books! I love Christmas books in general so hopefully these will bring me out of the slump I've been in lately.
Waiting on Wednesday: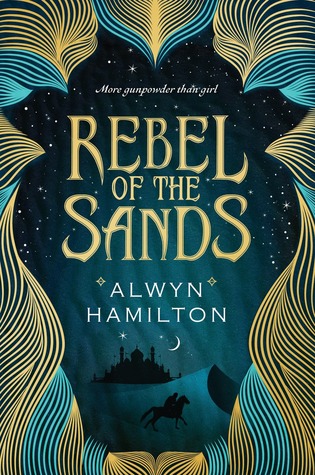 Rebel of the Sands by Alwyn Hamilton
She's more gunpowder than girl—and the fate of the desert lies in her hands.
Mortals rule the desert nation of Miraji, but mystical beasts still roam the wild and barren wastes, and rumor has it that somewhere, djinni still practice their magic. But there's nothing mystical or magical about Dustwalk, the dead-end town that Amani can't wait to escape from.
Destined to wind up "wed or dead," Amani's counting on her sharpshooting skills to get her out of Dustwalk. When she meets Jin, a mysterious and devastatingly handsome foreigner, in a shooting contest, she figures he's the perfect escape route. But in all her years spent dreaming of leaving home, she never imagined she'd gallop away on a mythical horse, fleeing the murderous Sultan's army, with a fugitive who's wanted for treason. And she'd never have predicted she'd fall in love with him...or that he'd help her unlock the powerful truth of who she really is.
Clare: This just sounds like a book designed for me. I am beyond excited for this and it's released just before my birthday in March which I love!