Every Wednesday we are linking up with WWW Wednesday, What Are You Reading Wednesday? and Waiting on Wednesday.

WWW Wednesday is hosted at

Taking on a World of Words

and asks 3 questions: What are you currently reading?, What did you recently finish reading? What do you think you'll read next?
1. What's the name of your current read?
2. Go to page 34 or 34% in your e-book and share one complete sentence.
3. Would you like to live in the world that exists within your book? Why or why not?
Waiting on Wednesday is hosted at Breaking the Spine and is a chance to show what upcoming releases you are excited for! Each week we will take it in turns to choose a book for Waiting on Wednesday and this week was Ann's turn! You can click any of the pictures in the post to go to that books goodreads page.
Ann:
Currently Reading:
I am currently reading the Throne of Glass and The Great Gatsby both of which I am enjoying very very much.
Recently Finished:
I still have yet to read any books but I really am going to aim to finish one this week.
Planning to Read Next:
I still plan on reading the rest of The Throne of Glass series because I am really really enjoying reading the first book. I break up from school on Friday so hopefully after that I will have more time to read.
Clare:
Currently Reading: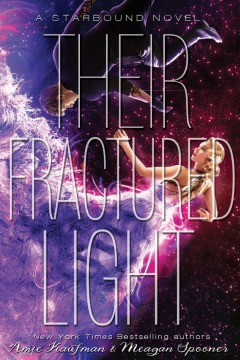 I have just started reading Their Fractured Light which is the final book in the Starbound trilogy by Amie Kaufman & Meagan Spooner. I have really enjoyed both the first books in the series and I am excited to see how it all ends. I am also still reading The Beautiful and Damned by F. Scott Fitzgerald.
"The fabric grows thin, translucent. Just on the other side of it is a young man with dark hair and blue eyes, gazing at the fabric as though he can see through it. This is what we have waited for." - Page 33, Their Fractured Light
There wasn't anything on page 34 so I went back a page. I am really interested to get to this point and see what is going on. I am not sure if I would want to live in this world or not. Space travel sounds fun in theory but I don't even like going away from home for a few days so travelling the galaxy might be a bit much!
Recently Finished: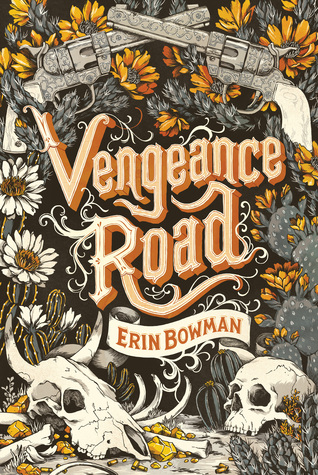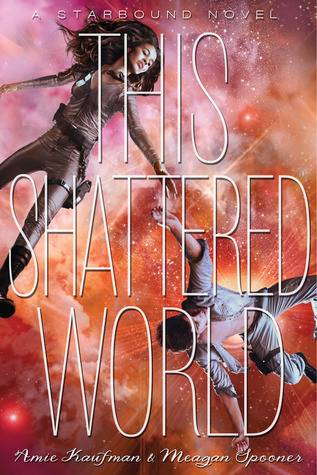 I was really pleased with The Widow's Confession by Sophia Tobin, at the beginning I completely thought I had it all figured out but she surprised me and I found myself questioning the innocence (or lack thereof) of every single character which I really liked. I then read Vengeance Road by Erin Bowman in which basically nobody was innocent but I enjoyed it. The revenge was just as great as I had wanted it to be and I really loved the main character. I also love that the main character's favourite book was Little Women because its such a contrast to think of the lives of the Little Women and the lives of those in this book happening at the same time in history. I then couldn't decide what I wanted to read next so I got my friend to vote on it and she picked Untold and Unmade by Sarah Rees Brennan. It's been a while since I read Unspoken but that didn't affect my enjoyment, I was surprised by how much I remembered. Way too much angst but I loved the humour and the plot was exciting. And then I read This Shattered World which is the second book in the Starbound trilogy. I really liked this and I loved the characters, was very excited when Lilac and Tarver briefly popped up and I am definitely looking forward to the next book!


Planning to Read Next:
I am planning to read For Darkness Shows the Stars and Across a Star-Swept Sea by Diana Peterfreund next. I have heard some great things and I am excited to try them. I am then going to read Zodiac by Romina Russell which arrived yesterday, I am very, very interested in the premise of this one so hopefully I will enjoy it. After these I think I am going to start reading my Christmas books, my brother is arriving from Uni on Saturday but I should have a lot of reading time on Thursday and Friday.
Waiting on Wednesday:
The Girl From Everywhere by Heidi Heilig
Nix's life began in Honolulu in 1868. Since then she has traveled to mythic Scandinavia, a land from the tales of One Thousand and One Nights, modern-day New York City, and many more places both real and imagined. As long as he has a map, Nix's father can sail his ship, The Temptation, to any place, any time. But now he's uncovered the one map he's always sought—1868 Honolulu, before Nix's mother died in childbirth. Nix's life—her entire existence—is at stake. No one knows what will happen if her father changes the past. It could erase Nix's future, her dreams, her adventures . . . her connection with the charming Persian thief, Kash, who's been part of their crew for two years. If Nix helps her father reunite with the love of his life, it will cost her her own.
Ann: Pirates and time travel? Yes please. This sounds perfect for me. It is due to be released 16th February 2016.