Every Wednesday we are linking up with WWW Wednesday.
WWW Wednesday is hosted at
Taking on a World of Words
and asks 3 questions: What are you currently reading?, What did you recently finish reading? What do you think you'll read next?
Ann:
Currently Reading:
I am currently reading The Lovely And The Lost which I have been reading for a while because I have been very distracted playing the x-box with my Mum and Clare but I will finishing soon!
Recently Finished:
I have not recently finished reading anything and I don't really have a reason other than I have been distracted with playing on the x-box!
Planning to Read Next:
I will definitely be reading The Female Of The Species because I read half the blurb and loved it and am just so excited to read it! I then want to read The Wondrous And The Wicked so that I will have read the whole series! I may not get around to reading it but if I do then I will read Book of Lies which I have had for a while and still not read, so really need to read soon!
Clare:
Currently Reading:
I am just about to start reading The Female of the Species by Mindy McGinnis. I have heard nothing but amazing things about this one and I am so excited to read it! If it as good as I suspect it will be it may wind up being one of my favourite books of the year - although I am trying hard not to hype it up too much!
Recently Finished:
The first book I read this week, With Malice, was a fun and engrossing read. I flew through it fairly quickly and enjoyed the format of the novel. I thought the depiction of how Jill was viewed - and how quick people were to judge her - was scarily accurate and really made me think about real life cases like this. The ending was left pretty open so although I had worked out most of it, it's open to interpretation what really happened. I then read A Most Novel Revenge by Ashley Weaver which is the 3rd book in the Amory Ames mystery series. I really enjoyed this one - more so than the 2nd book. I liked the relationship between Milo and Amory in this novel and I enjoyed the mystery - I did guess correctly who did it but I hadn't figured out why so it was still a lot of fun to read!


Planning to Read Next: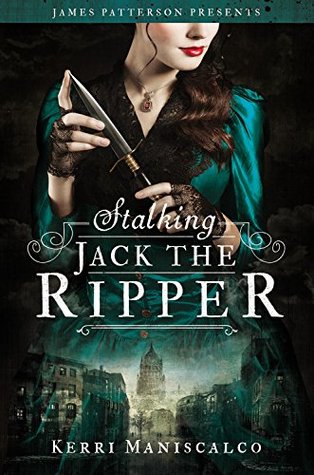 I feel like reading Historical mysteries at the moment so next up I plan to read A Study in Scarlet Women by Sherry Thomas which looks like it could be a great story although I haven't yet seen any reviews for it - and then Stalking Jack the Ripper by Kerri Maniscalco which should be arriving in the next couple of days. This is one I am really excited for as I have heard great things. And then maybe I will pick up Blackhearts although I am less certain of this one - I do have some review books I'd like to get to as well.