Top Ten Tuesday is hosted at The Broke & The Bookish. You can find the link up for this week's topic here and a list of past and future topics here.
1) The Quest by Dani Hoots
I was recently sent this for review by the author and I am very excited for it! It has a very interesting premise and the first chapter really captured my attention!
2) The Diabolic by S.J. Kincaid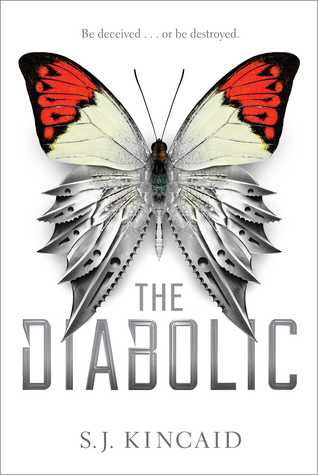 This book is being hyped up so much but it sounds brilliant! I love the idea of it and I don't think I've read anything like it before which is always exciting! I actually have the black cover of this (UK Amazon orders got either the white cover or black cover randomly I believe) and I love it - I think it is so beautiful but I couldn't find a picture to put here so I will have to take one later for instagram.
3) Heartless by Marissa Meyer
I have been anticipating this since it was first announced! I loved the Lunar Chronicles and I love Alice in Wonderland - so a Queen of Hearts origin story from Marissa Meyer was always going to be my thing! Plus - the cover is so genuinely gorgeous!
4) Stalking Jack the Ripper by Kerri Maniscalco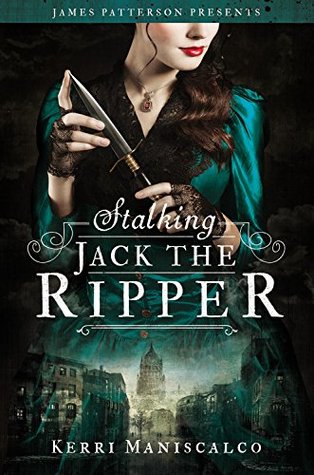 I am actually planning to read this next and I am expecting great things! Everyone I know who has read it, absolutely loved it.
5) The Liberation by Kate Furnivall
I haven't read a Kate Furnivall book in a while but back when I read a lot of Historical fiction she was one of my favourite authors - I am starting to read a lot more of this genre again so this is high on my TBR!
6) Miracle on 5th Avenue by Sarah Morgan
Another review book and one I am very, very excited for! I loved the first two books in the series and this one follows Eva who is my favourite character of the series so far! I definitely want to read this in November!
7) Florence Grace by Tracy Rees
Tracy Rees wrote the brilliant Amy Snow so I had to get this book! I don't really know much about the plot but to be honest - after how much I enjoyed Amy Snow I was always going to pick this up whatever the plot!
8) If I Was Your Girl by Meredith Russo
This was the first Zoella Autumn book club pick so I grabbed a copy from WHSmith (the second pick is Frozen Charlotte by Alex Bell which I will be getting in the next couple of days). But I was already planning on reading this.
9) The Chemist by Stephenie Meyer
This just arrived today and I am really weirdly excited for it! I get excited every time there is a new Stephenie Meyer book and I have no idea why because I never end up loving them! But this sounds like an interesting read and I am interested to see what she does outside YA
.
10) My Lady Jane by Cynthia Hand, Brodi Ashton and Jodi Meadows
I've heard this is a funny and fun read and that it has a really cute romance!