Every Wednesday we are linking up with WWW Wednesday.
WWW Wednesday is hosted at
Taking on a World of Words
and asks 3 questions: What are you currently reading?, What did you recently finish reading? What do you think you'll read next?
Currently Reading:
I am currently reading The Silvered Heart by Katherine Clements which I received for review from the publisher and I am very excited about it. I love the idea of a highwaywoman and I am hoping to finish this today or tomorrow so will have a review posted soon.
Recently Finished: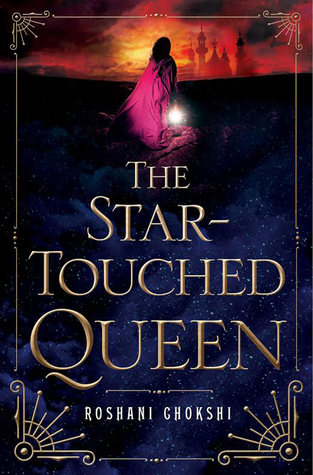 The first book that I read this week was The Star-Touched Queen by Roshani Chokshi. I thought it was a good read and I liked the characters but I didn't love them and I felt a bit detached from the plot. The description was lovely but there was so much of it that it detracted from my involvement with the characters.


Planning to Read Next:
I am not quite sure what I am in the mood for at the moment so I decided to just read some review books and see how it goes. First up is Eligible by Curtis Sittenfeld. I am always up for a good retelling and I have heard great things about this one. Then I plan to read Way Down Dark which is the first in the Australia trilogy by JP Smythe. This has been likened to Divergent and The Hunger Games so I am intrigued. I then want to read Eden Gardens by Louise Brown. I have been drawn to this one for a while but for some reason kept putting it off. The cover is gorgeous and the blurb intrigues me.