The Sunday Post is a weekly meme hosted at
Caffeinated Book Reviewer
,
it's a chance to post a recap on the past week, show the books we have received and share what we plan for the coming week. Stacking the Shelves is hosted by Tynga's Reviews and the aim is to show our newest books and to see what everyone else received for review, borrowed from libraries, bought in bookshops or downloaded on to their e-reader. As always you can click on any of the pictures to be taken to the Goodreads page for that book if you're interested in finding out more about it.
Last Week on the Blog:
Books We Got This Week:
Extracted by Sherry D. Ficklin: Received via Netgalley, This looks steampunky and fun. Definitely want to read it soon.
The Delphi Effect by Rysa Walker: Received via Netgalley, this sounds like such a great read. I've never read anything else by Rysa Walker but this seems like a book I will really enjoy.
Nevernight by Jay Kristoff: Someone described the school in this as reminiscent of Hogwarts - but for assassins. I am trying to keep my hopes down so I don't get disappointed - but it's hard. Plus the cover is so very gorgeous and detailed.
Reading Update
Clare: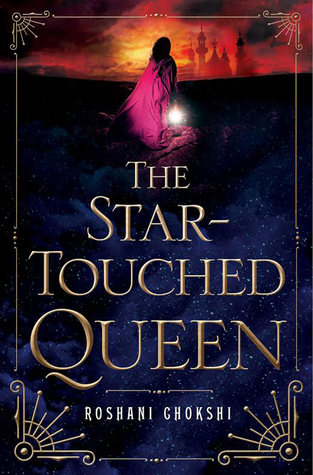 The Star-Touched Queen by Roshani Chokshi: 3.5 stars, It took me most of the week to finish the first chapter and then only a few hours to read the rest of the book. The writing is beautiful and fairy-tale-esque but it did mean that I wasn't immediately dragged into the story. I really enjoyed this story and look forward to more from Roshani Chokshi but I didn't love it as much as some people seem to have done.