Hailey at HailsHeartsNYC did a video on her favourite under-rated books and I loved the idea. Like her, I am taking books I loved that have less than 10'000 ratings on Goodreads. These are in no particular order.
New Girl by Paige Harbison
Or, really, any Paige Harbison book. This wasn't the first of hers I read but is, probably, my favourite. It's a retelling of Rebecca and it was so wonderfully done.
The Haunting of Maddy Clare by Simone St. James
I am actually surprised Simone St. James's books are so under-rated. Her books always amaze and enthrall me.
Valkyrie Rising by Ingrid Paulson
I didn't expect to enjoy this as much as I did. It's the first in a series that doesn't look like it's getting completed anytime soon but it reads well as a standalone so you don't have to worry about cliff-hangers. The Valkyrie concept was very well done and I loved the characters.
Red by Alison Cherry
As a redhead this was always going to be a loved book for me. The idea of a town in which redheads are the norm intrigued me. And the execution was great. I have yet to read anything else by Alison Cherry but I am very excited to.
The Lost Art of Keeping Secrets by Eva Rice
This was a recommendation from a penpal years and years ago and I have loved it ever since. It's such a great look at post-war Britain and the characters were all so unique and real.
Brightly Woven by Alexandra Bracken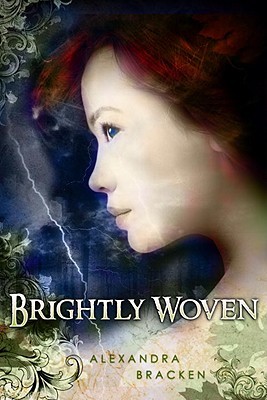 The first Alexandra Bracken book I ever read and one that not many others seem to have - but you totally should. Even if you weren't a fan of The Darkest Minds I definitely recommend giving this one a try.
I'll Meet You There by Heather Demetrios
I had heard mixed reviews about this one but was excited when my brother got it for me for my birthday last year. And it didn't let me down. I get why some people might not like it but for me it was a great read.
The Vatican Princess by C. W. Gortner
The most recent of the books on this list and the one with the least ratings on goodreads. This was amazing. I already love anything about Lucrezia Borgia but this just took it to a whole new, brilliant level.
The Revenge Playbook by Rachael Allen
I was expecting light and fluffy contemporary and instead got feminism and revenge and some of the best written female characters - and friendships that I have come across.
Made You Up by Francesca Zappia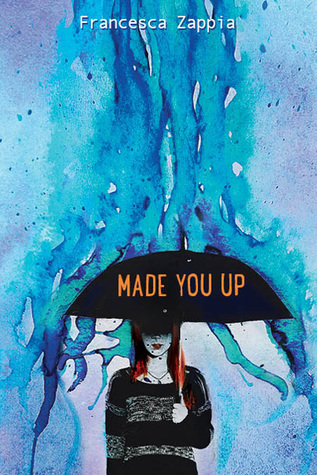 Still one of my favourite books covering the issue of mental health and the only one I have yet read that deals with schizophrenia this was one of my favourite reads from last year and one I think more people should read.
Y
ou can also find us on Goodreads (
Ann
and
Clare
) to keep up with what we are reading