Ann: This month I have read 12 books which is better than I normally do so I am very pleased with it. I also really enjoyed every book so I had a very good reading month.


Ann's Favourite Book of the Month: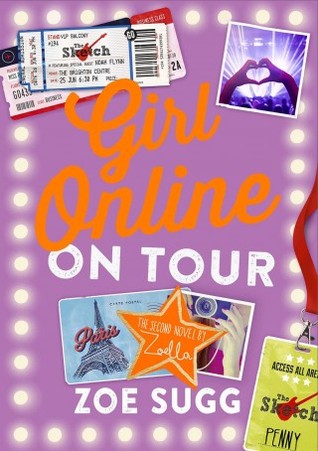 Girl Online On Tour by Zoe Sugg
So that I don't pick the same book as Clare I am going to go with Girl Online On Tour because I really enjoyed it. I will have my full review up for Girl Online On Tour on Saturday. Carry On was amazing though and I probably would have chosen it if Clare hadn't already chosen it.
Ann's Reviews in October:
Clare: This month I read a total of 44 books, which means I have met my Goodreads target for the year of 400 books which I am pretty proud of myself for! There were a lot of new releases in October that I was excited for so I had a fairly good reading month!


Clare's Favourite Book of the Month: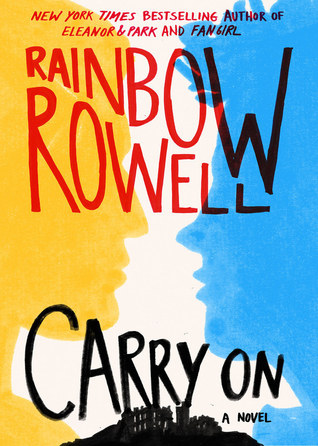 Carry On by Rainbow Rowell: This book was phenomenal! I really loved the characters and the world and just everything. I have a full review linked below if you'd like to see more of my thoughts.
Clare's Reviews in October:
Ann's TBR for November 2015:
I am not planning on reading many books next month although I may get around to reading a few more than this. I am just going to focus on my GCSE's this month because I got my report back recently and I wasn't very pleased with it so am going to work harder and get it better. But I am really excited about all three of this.
Clare's TBR for November 2015:
New Releases:
October was a crazy month for new releases so I am kind of relieved that I only have a few new releases in November. I am most excited for Winter and The Infinite Loop. I am excited to be finally finishing the Lunar Chronicles! And The Infinite Loop just sounds amazing. I haven't heard much about How We Fall but the concept intrigues me a lot! With all the other books they are by authors that I have loved in the past and am really looking forward to reading! I am not sure what else I will be reading this month, I currently want to read contemporary, historical and fantasy all at the same time. So we shall see where it goes.
Classics Wrap Up:
Ann:
Clare:
My classic read for October was Washington Square by Henry James, I found that I really enjoyed it and so read it much faster than I had originally intended which meant I was able to read a couple of short stories as well; The Pension Beaurepas and A Bundle of Letters both also by Henry James. Both of these were more character driven than plot driven which I actually quite enjoyed (although I possibly wouldn't have done if they had been longer).
Classics TBR:
Ann:
My classic for the month is The Turn of the Screw which sounds like a good book. If I finish it quickly I will then also be reading Daisy Miller because it is such a tiny book.
Clare: In November I will be reading The Hunchback of Notre-Dame by Victor Hugo. I have had this book for years and never read it, mostly because it intimidates me too much. I read Les Miserables a while ago and really enjoyed it so I should enjoy this as well. I think spreading it out over a month will make it a lot easier to read than reading it all in one go, which is what I did with Les Mis.