Friday 56 is hosted at
Freda's Voice
, the idea is to grab a book, turn to page 56 (or 56% in an e-book) and find any sentence (no spoilers!) and then post it. Book Beginnings is hosted by
Rose City Reader
to share the first sentence (or so) of the book you are currently reading, along with your initial thoughts about the sentence and impressions about the book.
Ann: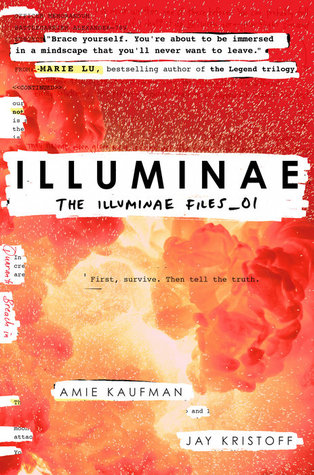 I am going over one of my friends houses today but I aim to finish Illuminae this weekend because it is just so, so brilliant.
Book Beginning & Friday 56:
"So here is the file that almost killed me, Director.




I won't bore you with the tally of databases plundered, light years jumped, or cute, sniffling orphans created in its compilation- our fee already reflects Level Of Difficulty." - Illuminae
I love how rude this person is to their boss. I also really really love everything about this book it is one of my favourite reads this year so far.
"In the six months since we left Kerenza, we have been pursued by the BeiTech vessal BT042-TN, the ship we know as the Lincoln" - Page 51 Illuminae
I really wanted to use Illuminae for friday 56 but it is a long list of casualties so I went to the closest page that had sentences. I really love this book it is so amazing.
Clare:
I haven't had much of a chance to read the last couple of days. I spent most of Wednesday recovering from my week away (I get exhausted by time away) and then yesterday we went to see Mockingjay (which was amazing) and it completely overtook my mind and I wasn't able to focus much on Winter, but I am definitely planning to finish it today and then I should have a lot of free reading time this weekend so I hope to read An Inheritance of Ashes which I am very excited for and Snow Like Ashes which I have heard so much good about that I am honestly a little bit nervous about it!
Book Beginning:
"'Hallie?' The voice whispered around the broken chairs and cobwebs, and I breathed out because it wasn't my father." - An Inheritance of Ashes
I am definitely excited for this book. I haven't heard much about it but this opening sentence intrigues me. Her father is obviously not a good person.
Friday 56: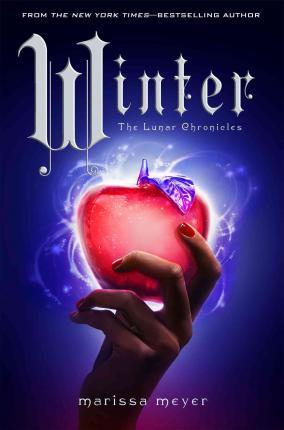 "Only when they were discussing strategies for Cinder's revolution did he seem rejuvenated - his fists flexing and tightening like the fighter he was meant to be." - Winter
Aww poor Wolf. I am really rooting for all of these characters so much! I need to finish this soon!