The Sunday Post is a weekly meme hosted at
Caffeinated Book Reviewer
,
it's a chance to post a recap on the past week, show the books we have received and share what we plan for the coming week. Stacking the Shelves is hosted by
Tynga's Reviews
and Reading Reality
and the aim is to show our newest books and to see what everyone else received for review, borrowed from libraries, bought in bookshops or downloaded on to their e-reader. As always you can click on any of the pictures to be taken to the Goodreads page for that book if you're interested in finding out more about it or click the title to go to the review.
Last Week on the Blog:
Books We Got This Week:
About a Dog by Jenn McKinlay: This was gifted to me by the amazing Vera @ Regal Critiques and I am super excited to read it! It looks like a cute romance and there's a dog and who doesn't love dogs??
The Sacred Lies of Minnow Bly: Another gift from Vera - I recently read and loved The Arsonist by Stephanie Oakes (review here if you're interested) so I am now even more excited to read her first book.
Annie on My Mind by Nancy Garden: I got this for myself because it dropped in price on Amazon so I'm pretending it doesn't violate my book buying ban - plus I've been wanting to read this for a long, long time.
Enrule by Holly Sparks: I actually met the author of this at YALC and she is lovely. This was already on my wishlist though because ZOMBIES so now I am even more excited to read it!
Magic of Blood and Sea by Cassandra Rose Clarke: This is a bind up of The Assassin's Curse duology which has been on my wishlist forever but has also been out of print for a while. I love this cover and I actually really love bind ups too. Plus a pirate princess and a cursed assassin??? This sounds like a book written for me!
Reading Update:
Clare: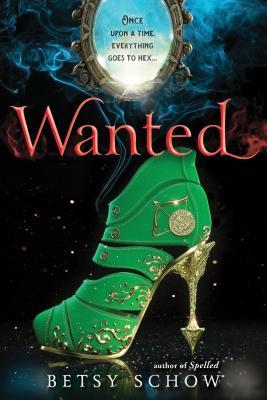 Powerless by Tera Lynn Childs and Tracy Deebs: 4 stars, A really fun superhero/villain story. I was desperate for more world information and background but I loved the characters and want the sequel ASAP.
A Beautiful Poison by Lydia Kang: 4.5 stars, This is the sort of mystery I absolutely adore - I was able to put bits and pieces together as I went but still gasped (actually out loud) when the full truth was revealed at the end.
Wanted by Betsy Schow: 2.5 stars, Sadly this was a bit disappointing. The story felt very disjointed and I didn't really care about the new MC at all. It was missing some of the spark and the humour from the first book.
Next Week on the Blog:
Monday Highlights #20
Top Ten Fictional Schools I Wish I Had Attended
Wednesday Catch-Up
Clare Reviews: Wanted by Betsy Schow
Friday Reads
Clare Reviews: Shifting Sands by Michael Shusko