May Wrap Up:
This month I read a frankly ridiculous 37 books. Which is, obviously, not normal for me. I can only assume Bout of Books saved my Goodreads reading challenge (which was not previously going well). That and procrastinating revision for my exam on the 6th. Because if you don't think about it it never happens? Right? Anyway, not going to talk about every book I read this month because - dear god why??? So here are my Top 10!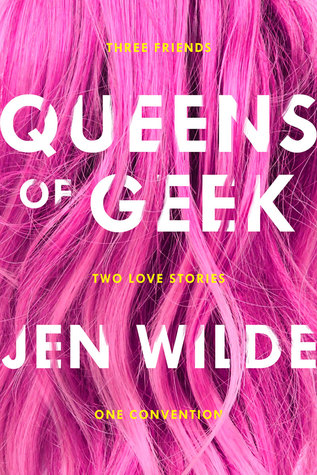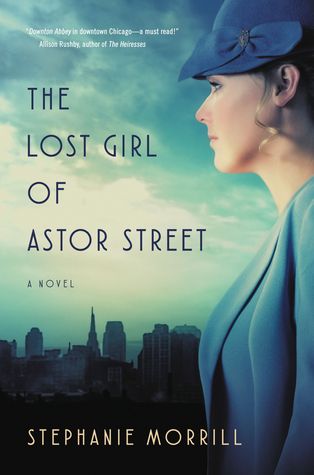 Queens of Geek by Jen Wilde: A+ for diversity - I really appreciated having a Bi MC. Plus the setting was incredible and the story was super cute. What's not to love about that?
The Lost Girl of Astor Street by Stephanie Morrill: One I've been meaning to read for the longest time. I adore mysteries set in the 20s and this was no exception. The MC was brave and resourceful, the romance was cute but didn't take over the main story and the mystery was super engaging.
Four Seconds to Lose by K.A. Tucker: This is the third book in the Ten Tiny Breaths series. I didn't enjoy the first two or the fourth that much. But this one was kind of incredible. I was engaged the whole way through (one sitting book all the way) and I loved the characters and the romance.
As Long as You Love Me by Ann Aguirre: This was the second in the 2B trilogy. I actually loved all three books but didn't want this list to be taken up by the trilogy. So, this was my favourite overall. Really, strong New Adult - which is not a genre I read a lot of actually.
Ararat by Christopher Golden: Kind of my favourite horror book ever? I have a full review up for this which I will link below. But honestly super tense, amazing characters, and that ending??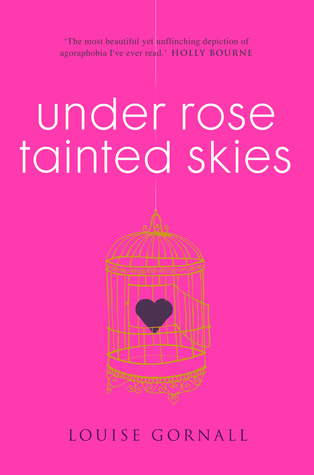 Crimson & Bone by Marina Fiorato: I've been a fan of Marina's books for a while and this is her best (and darkest) so far. So, so compelling and the historical setting really came alive for me. Again, full review below.
Royce Rolls by Margaret Stohl: I honestly wasn't expecting a lot from this because I'm not a huge fan of Stohl's other books. But this was funny, and romantic and the family details were amazing. If you love reality tv (or if its just a guilty pleasure) then I definitely recommend this!
The Way to Game the Walk of Shame by Jenn P. Nguyen: This was a 2016 release I was super excited about and then left on my shelf for ages. But I shouldn't have because it was so sweet, with great characters and plot and the romance was just adorable.
The Upside of Unrequited by Becky Albertalli: Becky is swiftly becoming one of my all time favourite authors. This book was funny and romantic and sweet and the sister relationship broke my heart and put it back together. Just really, really good.
Under Rose-Tainted Skies by Louise Gornall: This book. Just. Oh my god this book. I've written a discussion post (a review was too hard because this book is very personal for me) for this and it should be up soon? But it was just incredible. The best anxiety rep I've seen.
Reviews This Month:
Challenge Progress:
Goodreads Reading Challenge: 111/200 completed - 56%

When Are You Reading Challenge: 1940-1959 The Far Side of the Sun by Kate Furnivall, 1920-1939 The Lost Girl of Astor Street by Stephanie Morrill,


June TBR:
June is a ridiculous month for me. I have my final exam, I have an ESA assessment and of course there is the general election and I have some last minute planning for our YALC trip in July. So I'm not setting myself a TBR because I hate disappointing myself.