The Sunday Post is a weekly meme hosted at
Caffeinated Book Reviewer
,
it's a chance to post a recap on the past week, show the books we have received and share what we plan for the coming week. Stacking the Shelves is hosted by
Tynga's Reviews
and the aim is to show our newest books and to see what everyone else received for review, borrowed from libraries, bought in bookshops or downloaded on to their e-reader. As always you can click on any of the pictures to be taken to the Goodreads page for that book if you're interested in finding out more about it or click the title to go to the review.
Last Week on the Blog:
Monday Highlights #10
Summertime Madness Book Tag
Wednesday Catch-Up
Blog Tour: What Happened That Night by Sheila O'Flanagan
Clare Reviews: Holiday in the Hamptons by Sarah Morgan
Friday Reads: The Sandcastle Empire by Kayla Olson


Books We Got This Week: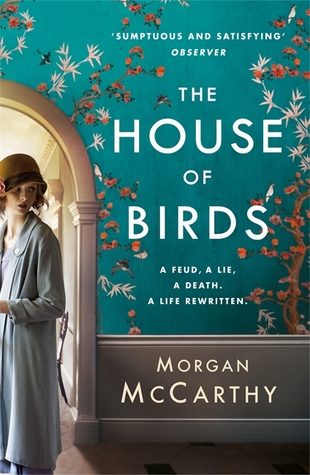 Thirst/Devour/The Genesis Flaw by L.A. Larkin: I'm really in a survival/horror mood lately and these were just too tempting to turn down especially when it was only £5 for the three of them.
The House of Birds by Morgan McCarthy: Received for review from the publisher. I am really excited for this one because of the gorgeous cover and also the family secrets/house with secrets to discover plot which is one of my favourite things!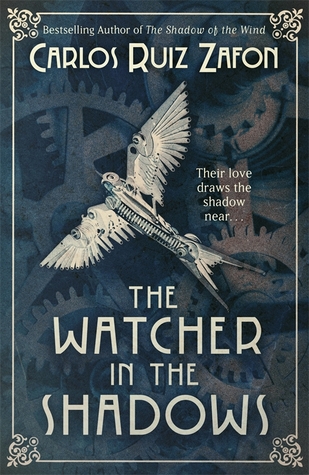 Shadow Run by Adrianne Strickland and Michael ....: This is described as being like Firefly which makes it instantly appealing to me. I haven't seen any reviews of this so I'm not sure what else to expect but it intrigues me.
Truth or Dare by Non Pratt: I read one previous Non Pratt book and really enjoyed it and this one appeals because its a book, like Replica, that can be read from two sides. And that format just seems so great to me!
We Were Liars by E. Lockhart: I've somehow avoided spoilers for this (lets keep it that way) but I've psyched myself out of reading it so many times because what if it disappoints me???
The Watcher in the Shadows by Carlos Ruiz Zafon: Impulsively wanted this because I love the cover and because I've been wanting to read something by Zafon for a while.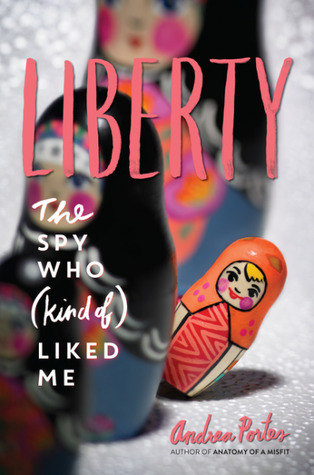 The Raven's Head by Karen Maitland: I have another Karen Maitland book (The Plague Charmer) for review and I spotted this in a charity shop and kind of had to get this. Especially as the covers go so well together!
Liberty The Spy Who (Kind Of) Liked Me by Andrea: Spies. SPIES. I don't even care about the rest the MC is a badass who becomes a spy and everything else is unimportant.
False Hearts/Shattered Minds by Laura Lam: Laura Lam will be at YALC this year which Ann and I are attending so I wanted to read some of their books before going. And these two really appeal to me. I also want to read Lam's other series (Micah Grey) but may get those whilst in London.
Reading Update:
Clare: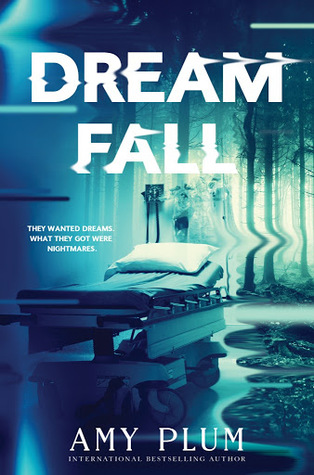 Of Monsters and Madness by Jessica Verday: 2.5 stars, This was a fun read but not necessarily anything that stands out. I think, despite the blurb, the inspiration was far more Jekyll and Hyde than it was Edgar Allan Poe but its still intriguing.
This Is Not a Test by Courtney Summers: 5 stars, THIS. This book is what I want from zombie novels. The fear of the zombies was real but there was so much more time spent developing characters and their complex relationships that by the end I cared about each character so much more than I usually do in a zombie story. This was awesome and I already desperately want to re-read it.
Dreamfall by Amy Plum: 5 stars, If I'm honest I expected this to be quick and fun but nothing special. But it was something special! The characters were all likable in their unlikability - I cant speak for all the mental illnesses represented but the ones I identified with were done really well and this felt so convincing to me which I didn't expect. Every plot twist was exciting and I need the second book now!
The Sandcastle Empire by Kayla Olson: 4 stars, I definitely preferred the first half of this book to the second as I am way more into survival stories than I am sci-fi ones. Also the relationship dynamics of the four very different girls trying to survive on the island were far more interesting to me than the sudden romance that occurred afterwards. If you enjoyed Beauty Queens then you'd probably enjoy this although I wasn't sold on the romance and it's definitely a darker story - although I did quite like the dark side, it was very thought provoking.
The Genesis Flaw by L.A. Larkin: 2 stars, There was something keeping me reading but the style of writing and the dialogue felt so stilted and so many of the situations felt unrealistic that I couldn't quite lose myself in this story!
Truth or Dare by Non Pratt: 3 stars, The format of this book was what initially drew me as it's a flip book. You read one side then you flip over to hear the other side of the story. That said I didn't hugely feel like it was necessary here. It could have worked just as well, if not better, as one continuous story and I definitely wasn't as into Sef's side of the story as I was Claire's. It was a good story overall and I definitely recommend picking it up.
Next Week on the Blog:
Monday Highlights #11
Top Ten Series I've Been Meaning to Start
Wednesday Catch-Up
Clare Reviews: Broken Branches by M. Jonathan Lee
Friday Reads
Clare Reviews: Windfall by Jennifer E. Smith