The Sunday Post is a weekly meme hosted at
Caffeinated Book Reviewer
,
it's a chance to post a recap on the past week, show the books we have received and share what we plan for the coming week. Stacking the Shelves is hosted by
Tynga's Reviews
and the aim is to show our newest books and to see what everyone else received for review, borrowed from libraries, bought in bookshops or downloaded on to their e-reader. As always you can click on any of the pictures to be taken to the Goodreads page for that book if you're interested in finding out more about it or click the title to go to the review.
Life Update:
This was the single most stressful week of my year. I had an exam on Tuesday, a medical assessment on Wednesday and then the General Election happened on Thursday resulting in a hung parliament on Friday. So I'm feeling a little exhausted and generally hoping that next week will be calm and easy.
I started playing Kingdoms of Amalur: Reckoning and I am now hooked. I love video games but tend to lose interest in them very quickly and so have a whole shelf of half-finished games. But this is one I can feel myself wanting to get to the end of (the only other time this happened is with the Fable series) and I'm feeling pretty immersed in it.
Not a lot of films this week we still haven't been to see Wonder Woman (I KNOW) but we were just too busy/exhausted/stressed this week. Pretty Little Liars is heating up though and I'm really excited to get to the conclusion now! Is anyone else watching? What's your craziest AD theory??
Last Week on the Blog:
Books We Got This Week:
For Review:
Daughter of the Burning City by Amanda Foody:
I hit request for this on Netgalley SO FAST. Seriously think I hurt my poor laptop. This is one of my most anticipated reads of the entire year so I cannot wait to get stuck in to this!
Juniper Lemon's Happiness Index by Julie Israel:
I was approved for this on Netgalley. I was totally charmed by the premise when I first read it but I've since forgotten everything - so now I think I'm gonna go in blind!
The Long Ride Home by Tawni Waters:
Received via Netgalley. This sounds intriguing and dramatic and potentially heart-warming. It isn't released until September so I'm going to hold off on reading it for now but I'm looking forward to it.
Lost Boy by Christina Henry: A dark Peter Pan retelling with Captain Hook as the protagonist??? YES PLEASE! Many thanks to Titan Books for sending me this for review!
The Sandcastle Empire by Kayla Olson: This just intrigues me so much. It sounds like it has to do with survival and there should be quite a good plot! I'm hoping to get to this really soon!
Tash Hearts Tolstoy by Kathryn Ormsbee: This sounds incredible. I'm not a fan of Tolstoy but I do love the idea of a story about an asexual MC and a convention and the whole mini-youtube-series thing (I adored The Lizzie Bennett Diaries and Carmilla).
Gone Girl by Gillian Flynn: Because Vera and Ruz @ Regal Critiques just wont stop telling me to read it?? And I can't quite believe I haven't read it yet. I will. Soon.
Here Lies Daniel Tate by Cristin Terrill: I just realised that I've read some of Cristin Terrill's work before which is making me even more excited for this book. Plus it's about a con and identity theft and sounds so twisty and wonderful.
Of Monsters and Madness by Jessica Verday: Vera @ Regal Critiques sent this to me as a gift (thank you so much!!) and I am so very excited to read it. I love retellings, I love the cover and I'm just super intrigued. I think I will probably read this next as soon as I finish my June reviews.
No Holding Back/No Second Chances by Kate Evangelista: I read and loved No Love Allowed last week so immediately grabbed copies of books 2 and 3 in the Dodge Cove series!
When It's Real by Erin Watt: Fake relationships, celebrities, sparkly cover - what more could I ever want in a contemporary romance??
Once and For All by Sarah Dessen: It's Sarah Dessen so obviously I want to read it this summer. Although the weather doesn't seem to agree that it is summer yet.
The Lovely Reckless by Kami Garcia:
I wanted to read this back when it first came out but I'm really glad I waited if only because I prefer this cover to the hardback cover! Superficial but important. At least to me. This sounds like a sweet but emotional contemporary with plenty of action so I'm excited!
The Girl With the Make-Believe Husband by Julia Quinn: Julia Quinn's books are always a delight plus her covers are so gorgeous!
Want by Cindy Pon: One of my most anticipated books this year it sounds so wonderful and I am looking forward to reading it soon!
Reading Update: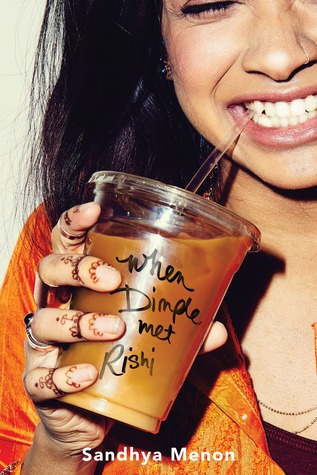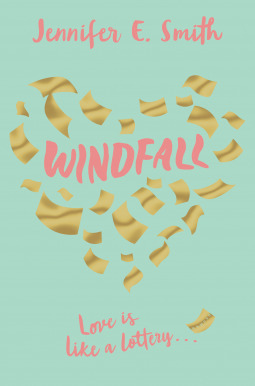 When Dimple Met Rishi by Sandhya Menon: 4 stars, Super cute and I loved the camp itself. I did struggle with the whole arranged marriage attitude but it was good to learn so much about another culture. I loved Dimple, she was a great character. And the ending was just perfect.
Holiday in the Hamptons by Sarah Morgan: 5 stars, I will have a full review up for this on the release date (15th) but I swear Sarah Morgan gets better with every book. It's amazing.
Windfall by Jennifer E. Smith: 4 stars, Super good. I was actually engaged in the romance although Teddy did drive me up the wall at times. Not my favourite Jennifer E. Smith book but still pretty good!
The Girl From Summer Hill by Jude Deveraux: 3.5 stars, Cute and fun but I got so frustrated with the MC sometimes and whilst I loved the spin on Pride and Prejudice it did feel a little forgettable. If you're looking for a quick beach read then I definitely recommend it though.
Broken Branches by M. Jonathan Lee: 4 stars, The writing in this book is everything. From the first page I was totally hooked on it. The story is good and the characters are ok but its the writing style that really grabbed me. It felt so clear and crisp and real and it made the story that little bit more achingly compelling. Full review for this coming soon!!
Circling the Sun by Paula McLain:
2 stars, This is a very white-colonialist view of Kenya which made it very uncomfortable to read at times. Accurate to Beryl's life and viewpoint probably but still frustratingly insular. Beryl seems to have been an interesting person but she doesn't come across as a very likable person which usually isn't a problem for me but here it kind of was. I'm going to have to try Paula McLain's The Paris Wife and see if I enjoy that more because I've heard great things about it!


Next Week on the Blog:
Monday Highlights #10
Wednesday Catch-Up
Blog Tour: What Happened That Night by Sheila O'Flanagan
Clare Reviews: Holiday in the Hamptons by Sarah Morgan
Friday Reads
Clare Reviews: Windfall by Jennifer E. Smith