Every Wednesday we are linking up with WWW Wednesday.
WWW Wednesday is hosted at
Taking on a World of Words
and asks 3 questions: What are you currently reading?, What did you recently finish reading? What do you think you'll read next?
Clare:
Currently Reading:
The next series I am reading is by Robin Paige and starts with Death at Bishop's Keep and Death at Gallows Green. These look like really interesting victorian mysteries and I am excited to get stuck in. I have only just started the first book but plan to read them both today since I don't have anything else planned and can just have a reading day!
Recently Finished: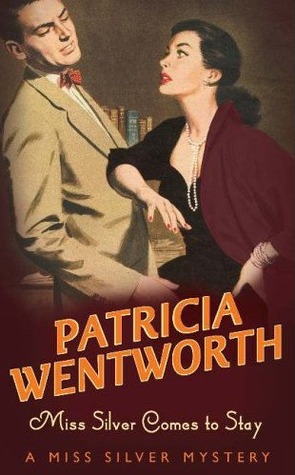 I rounded off my Poirot-a-thon with the last four books I currently have. Death in the Clouds was wonderfully twisty and surprising and I can honestly say I did not see that ending coming! Sad Cypress was similarly twisting but I was able to work the mystery out, if only just before it was revealed! Hickory Dickory Dock was a lot of fun and I really enjoyed all the characters and personalities. The only slightly disappointing one was The Clocks which didn't really feel like a Poirot book at all since he spends perhaps two chapters in the book. But it was still an interesting read even if I didn't love the way the mystery was resolved. I then read a very anticipated book for me - Lost Among the Living by Simone St. James which I really enjoyed. It wasn't my favourite of hers books - I found it a little less chilling and romantic but I still thoroughly enjoyed it and I can't wait for more from her. I was then slightly disappointed by Murphy's Law by Rhys Bowen - the historical details were there but the characters just weren't as good. I didn't love the main character and I found the mystery less than compelling. I then went back to some good old Christie-style novels and found I really enjoyed Lonesome Road by Patricia Wentworth. I've been meaning to read this series for a while and I found it just a comfortable and interesting read. The mystery didn't keep me on the edge of the seat but I was so compelled by the characters that I didn't care much. Miss Silver Comes to Stay went the opposite way and had a compelling mystery with less compelling characters but it was still very enjoyable as was my final Wentworth book The Girl in the Cellar.
Planning to Read Next:
Next I am planning to read the Mirabelle Bevan mysteries by Sarah Sheridan. These sound like really fun, interesting mysteries (definitely on a mystery kick at the moment) but they also sound like they cover some important issues of the time. I am very intrigued by these and I really love these covers!