Every Wednesday we are linking up with WWW Wednesday.
WWW Wednesday is hosted at
Taking on a World of Words
and asks 3 questions: What are you currently reading?, What did you recently finish reading? What do you think you'll read next?
Currently Reading:
I am only one chapter in to Murder at the Brightwell but already I am loving it. The first chapter did a great job of setting up the main characters and their relationships and I am looking forward to getting in to the action!
Recently Finished: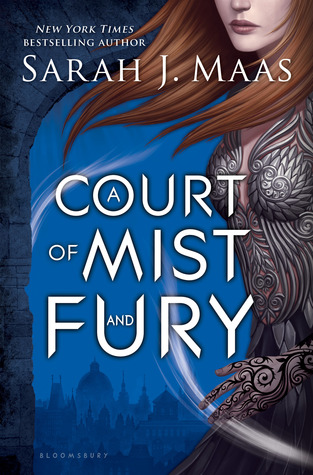 I finished A Court of Mist and Fury at the beginning of the week and loved it! As soon as Rhysand appeared everything became wonderful and exciting and I just really enjoyed this. And then the ending was so dramatic and cliff-hanger-y so I definitely can't wait for the next book! To avoid a book hangover I then picked up Do You Want to Start a Scandal which was just as light and fun as I had expected. I already want to do a re-read of both the Castles Ever After and Spindle Cove series' (this book was sort of a link between the two). I then read the first three books in the Royal Spyness series which were Her Royal Spyness, A Royal Pain and A Royal Flush. These were very quick and fun reads and I did like the main character but I never felt fully invested in the books as a whole and the mysteries were fairly tame.
Planning to Read Next:
Next I want to read Death Wears a Mask which is the sequel to Murder at the Brightwell. If I enjoy these two books I will have to grab a copy of A Most Novel Revenge which was released on the 11th October. I pre-ordered Gemina and it should be arriving tomorrow so I know I will be reading this almost as soon as it arrives! I loved Illuminae and I have high hopes for this. And finally I would like to read White Lies by Jayne Ann Krentz, I wasn't planning on reading this so soon but it just really appeals to me at the moment.