Every Wednesday we are linking up with WWW Wednesday.
WWW Wednesday is hosted at
Taking on a World of Words
and asks 3 questions: What are you currently reading?, What did you recently finish reading? What do you think you'll read next?
Currently Reading:
I am about to start Deathcat Sally which I was sent by the author for review. It was one of the most exciting packages I've received - there was a full size art print, cat stickers, a toy cat and a bunch of other exciting things. The book sounds amazing and has some little illustrations in it which I am always excited for so I have some pretty high hopes!
Recently Finished: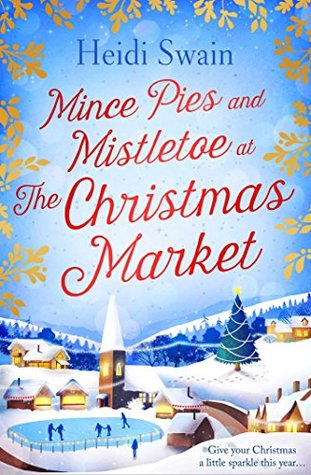 Mince Pies and Mistletoe at The Christmas Market was the last of my Christmas reads this year and it was a good one to end on, it was cosy and festive and romantic and I really enjoyed it. I then read Game of Fear which I was sent by the author for review. I really enjoyed the mystery and liked most of the characters. I did solve the mystery well before the main character but it was still interesting to watch everything unfold. If you like Pretty Little Liars you would probably enjoy this.
Planning to Read Next:
Next up I am reading The Quest and Trapped in Wonderland both of which I received from the author. The Quest is a Sci-Fi novel which sounds amazing, I've been really wanting to read more Sci-Fi lately so this is exciting. And Trapped in Wonderland is set in Wonderland - I adore Alice in Wonderland and I always gravitate towards retellings or reimaginings of the world so I am thrilled to have this!