Friday 56 is hosted at
Freda's Voice
and Book Beginnings is hosted by
Rose City Reader
. The idea is to share a sentence or so from the first page and the 56th page of the book you are currently reading!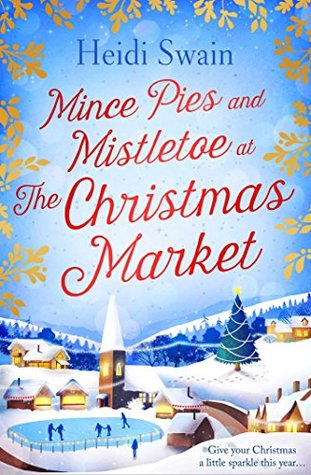 Book Beginning:
"As I stood in the chilly kitchen of the poky student flat I had called home for the last three years, waiting for the kettle to boil, I couldn't help wishing I had dropped out of university before the temperature had plummeted from autumnal to arctic."
Friday 56:
"The strands of battery-operated fairy warm white fairy lights I had threaded and draped between the stock and around Lizzie's eye-catching Makes and Bakes banner stood out a treat, and with the cafe's trademark bunting in place, the overall effect was extremely pretty."
This will probably be my last Christmas read of the year (only 2 more days till Christmas!!!) and it's looking like it will be a good one to end on. I am only just starting this so I am not sure if she actually dropped out of Uni or if she just wishes she had (although dropping out after three years seems a bit silly). But it feels very festive - with all the fairy lights and the gorgeous cover so I am excited!