Every Wednesday we are linking up with WWW Wednesday.
WWW Wednesday is hosted at
Taking on a World of Words
and asks 3 questions: What are you currently reading?, What did you recently finish reading? What do you think you'll read next?
Currently Reading:
I was always planning to read this as soon as it came in! Six of Crows was my favourite book of last year and Crooked Kingdom was my most anticipated of this year so I have very high hopes but I am also terrified as Leigh Bardugo tweeted "Don't get attached". Which worries me. Fingers crossed for my favourite characters!
Recently Finished:
The first book I read this week was Marlow's Landing by Toby Vieira which was at times difficult to wrap my head around and written a little confusingly, but ultimately I enjoyed it. I then read Hard Rules which was very much the first in the series in that it primarily set up the characters and the plot for future books in the series. It was a little slow to start but by the end I was invested and after the slight cliff-hanger of this book I will definitely be reading the next in the series! Sting was a very atmospheric and tense read - there was a pretty big twist but I just about saw it coming. It did however, make sense retrospectively and I have to admire the writing skill involved in not revealing the truth earlier! This is my first Sandra Brown and having read this I am now more excited for Friction, by her which I also have.
Planning to Read Next: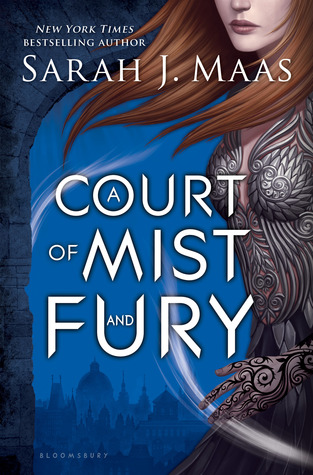 I think I am going to take a short break from my review books (if I don't then my reviews will all be scheduled for way off in the future) and dig in to some of my new(ish) fantasy books. Three Dark Crowns looks like it could be an excellent, dark read and I am very excited to start this one - I am also intrigued to find out which sister I support! I then want to read A Court of Mist and Fury and it frankly baffles me that I haven't already read this because I was so excited for it when it was released! I have heard amazing things. And finally I want to read Empire of Storms by Sarah J. Maas which was another one of my most anticipated releases for this year! Hopefully all three books will live up to my expectations.