The Sunday Post is a weekly meme hosted at
Caffeinated Book Reviewer
,
it's a chance to post a recap on the past week, show the books we have received and share what we plan for the coming week. Stacking the Shelves is hosted by Tynga's Reviews and the aim is to show our newest books and to see what everyone else received for review, borrowed from libraries, bought in bookshops or downloaded on to their e-reader. As always you can click on any of the pictures to be taken to the Goodreads page for that book if you're interested in finding out more about it.
Last Week on the Blog:
Books We Got This Week:
A Scot in the Dark by Sarah MacLean: Sarah MacLean's books are basically auto-buys for me so I have had this on pre-order for a while and I am excited to start reading it.
Unscripted Joss Byrd by Lygia Day Penaflor: This was a pre-order I actually thought I had cancelled so it was a bit of a surprise when it arrived. But I am excited to read it and it looks like a very summer-y read so I can tag it on to the tail end of summer.
South Sea Tales by Robert Louis Stevenson: This came with my module materials for my next University module. I don't know much about it but I am excited for this module so hopefully it will be great.
This Savage Song by V.E. Schwab: I had reserved this at the library and I am excited to read it. I was going to save it for October (and Halloween) but I just really want to read it since I have heard nothing bad.
Reading Update:
Clare: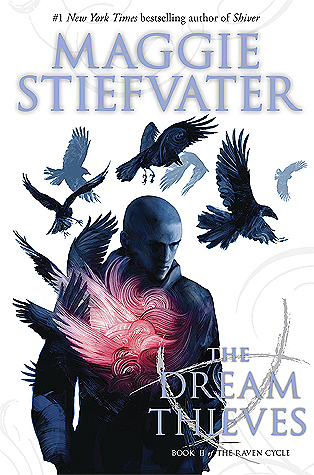 The Dream Thieves by Maggie Stiefvater: 4.5 stars, Much as I love this series so far I seem to be making my way through it soooo slowly. It took me all week to read this. Which is frustrating. Hopefully I can read the next two a little faster.
Next Week on the Blog:
Top Ten Books I Wish Would Be TV Shows
Wednesday Catch-Up
Top 5 Characters You'd Want as Family
Clare Reviews: Way Down Dark by JP Smythe
Friday Reads