The Sunday Post is a weekly meme hosted at
Caffeinated Book Reviewer
,
it's a chance to post a recap on the past week, show the books we have received and share what we plan for the coming week. Stacking the Shelves is hosted by Tynga's Reviews and the aim is to show our newest books and to see what everyone else received for review, borrowed from libraries, bought in bookshops or downloaded on to their e-reader. As always you can click on any of the pictures to be taken to the Goodreads page for that book if you're interested in finding out more about it.
Last Week on the Blog:
Top Ten Favourite 2016 Releases So Far This Year
Wednesday Catch-Up
Blog Tour: Following Evan by Elida May
Books We Got This Week:
Snowy Night with a Stranger by Jane Feather, Sabrina Jeffries and Julia London: I don't think I've read anything by Jane Feather or Julia London before - I mostly got this for the School for Heiresses story by Sabrina Jeffries and I hope I will enjoy the other two stories as well.
In the Month of the Midnight Sun by Cecilia Ekback: I read Wolf Winter recently and thought it was brilliantly written so I had to request this one and received it from the publisher - it is set in the same place I believe but with different characters.
Reading Update:
Ann: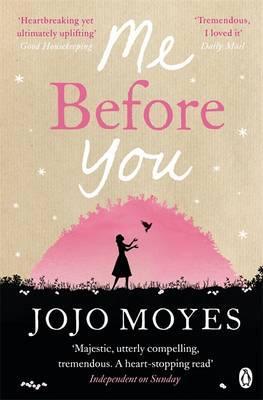 Me Before You by JoJo Moyes: 5 stars, I loved this book although I didn't cry at the end, I did find it a sad ending though. I loved that it was a realistic ending. Overall this was a great book.
Clare:
The Rogue's Proposal by Jennifer Haymore: 4 stars, A little different than I expected but definitely a compelling read.
Once Upon a Tower by Eloisa James: 3 stars, I loved Edith's stepmother Layla so much! But I didn't enjoy the rest of the book as much as I usually do with Eloisa James.
What a Lady Needs by Kasey Michaels: 4.5 stars, Pretty much brilliant, a great mix of humour, romance and excitement.
One Dance with a Duke by Tessa Dare: 5 stars, Tessa Dare is swiftly becoming one of my favourite authors.
Twice Tempted by a Rogue by Tessa Dare: 4 stars, Not as compelling as the first but still a good read.
Three Nights with a Scoundrel by Tessa Dare: 3.5 stars, Again, I preferred the first book but this was still a good read.
Snowy Night with a Stranger by Jane Feather, Sabrina Jeffries and Julia London: 3 stars, As often with short stories I liked some and disliked some. Sabrina Jeffries' one was great and I liked Jane Feather's but I was more ambivalent about Julia London's.
The Trouble with Honor by Julia London: 4.5 stars, Honor didn't often behave very well but I couldn't help liking George.
The Devil Takes a Bride by Julia London: 4 stars, You don't often get a hero in a regency book who has OCD - since I have OCD myself that was interesting to me.
The Scoundrel and the Debutante by Julia London: 3 stars, Suddenly Honor and Grace (from previous books) were behaving very weirdly, and also very selfishly and the hero's sister was awful.
The Taming of the Rake by Kasey Michaels:
4 stars, I loved the characters and the plot developed in an interesting way.
A Midsummer Night's Sin by Kasey Michaels: 4 stars, There was a bit of a difficult subject in this one, which I wasn't expecting, but I thought it was done well.
Much Ado About Rogues by Kasey Michaels: 4 stars, I didn't know what to expect from this one, since Jack has been a mysterious character in the last two books. But this was an interesting read.
The Perfect Rake by Anne Gracie: 5 stars, Somehow combined a truly heart-wrenching story with swoony romance and laugh out loud hilarious moments.
The Perfect Waltz by Anne Gracie: 4.5 stars, Didn't love this as much as the first book but it was still a great read. Hope was a great character.
The Perfect Stranger by Anne Gracie: 4.5 stars, Faith was just as great a character as Hope, I quite liked the ending even if it was a tad unrealistic.
The Perfect Kiss by Anne Gracie: 4.5 stars, So. Much. Miscommunication. I wanted to sit all the characters down together to talk it out. It would have been resolved so much sooner.
Sin and Sensibility by Suzanne Enoch: 5 stars, I loved these characters. Not her brothers though. They annoyed me. Especially the Duke.
An Invitation to Sin by Suzanne Enoch: 4 stars, Seriously. The Duke. He annoys me. His book is the fourth in the series and I am interested to see if I like him by the end of it.
Next Week on the Blog:
Cover Characteristic: Ladders
Wednesday Catch-Up
Clare Reviews: Imprudence by Gail Carriger
Friday Reads
Dane Cobain: Exclusive Poem