The Sunday Post is a weekly meme hosted at
Caffeinated Book Reviewer
,
it's a chance to post a recap on the past week, show the books we have received and share what we plan for the coming week. Stacking the Shelves is hosted by Tynga's Reviews and the aim is to show our newest books and to see what everyone else received for review, borrowed from libraries, bought in bookshops or downloaded on to their e-reader. As always you can click on any of the pictures to be taken to the Goodreads page for that book if you're interested in finding out more about it.
Last Week on the Blog:
Books We Got This Week:
Ann:
Gone by Michael Grant: I have heard my friends talking about this book a few times and so am very excited to read it myself.
Ringmaster/
Empty Quarter by Julia Golding:
I am intrigued by these two books and also I love the covers and shall be reading them soon hopefully.
Clare:
Bought:
The Invisible Library/The Masked City by Genevieve Cogman: I have been wanting to read this series for a long time! The covers, the titles everything just appeals to me!
Ruined by Amy Tintera: I peeked at the first chapter and it made me excited for the rest of the book! It sounds like it could be quite a brutal read at times.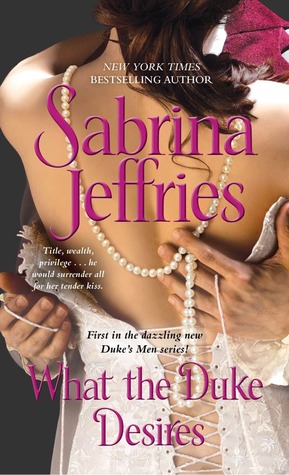 The Way to Game the Walk of Shame by Jenn P. Nguyen: I have been eyeing this book for a while and I am excited to read it soon!
Lord Dashwood Missed Out by Tessa Dare: I bought this without realising it was a novella (silly of me) so now I have to wait for the rest of the series to arrive.
What the Duke Desires by Sabrina Jeffries: As with Lisa Kleypas I am trying to collect her books!
Potent Pleasures/Midnight Pleasures/Enchanting Pleasures by Eloisa James: I think this is the last few books by Eloisa James that I don't own.

Wickham Hall by Cathy Bramley/One Hot Summer by Kat French/Sleepless in Manhattan by Sarah Morgan: I am really getting into the contemporary mood of Summer so I picked these up whilst I was out shopping.
For Review:
Remnants by John Hennessy: Received via Netgalley - this sounds like an interesting read and the cover drew me in.
When Everything Feels Like the Movies by Raziel Reid: Received via Netgalley - Summer is the time for contemporaries although this doesn't sound like a typical light hearted contemporary I am intrigued.
Imprudence by Gail Carriger: Received from the publisher. I think this is the most excited I have ever been about a review book! I love Gail Carriger's writing and I really enjoyed the first book in the series.
Undercover Empath Kindred Demon by Rashelle Workman: Received from Curiosity Quills, I am very intrigued by this book.
Death of an Assassin by Ian Hiatt: Received from Curiosity Quills, I am very interested in books about Assassins so this obviously appealed to me.
The Rumour by Elin Hildebrand: Received a copy from the publisher Hodder. I am very intrigued by the blurb of this one and the cover definitely makes me think of Summer.
Darkness by Karen Robards: Received a copy from Hodder & Stoughton. Just YES! This sounds like such a great, exciting read and I am definitely looking forward to it!
Reading Update:
Ann: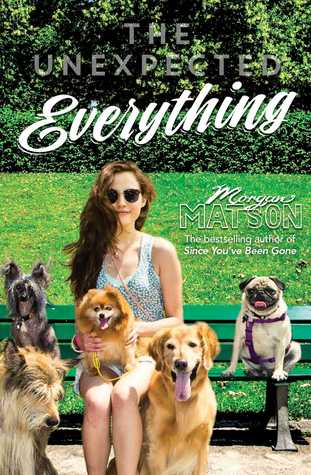 The Unexpected Everything by Morgan Matson: 5 stars, although this book took me a while to finish I really enjoyed it and also I love that there is a pug on the front as anyone who know me will know that I love pugs.
Clare:
Marrying Winterborne by Lisa Kleypas: 5 stars, Boy did I love this book! It kills me that I have to wait so long for the next book - I already know I will be re-reading this multiple times.
The Invisible Library by Genevieve Cogman: 3 stars, I found the world building a tiny bit confusing but I liked the characters and I definitely want to continue the series.
Omens by Kelley Armstrong: 3.5 stars, I was a little underwhelmed but I did enjoy this overall and I loved the main two characters.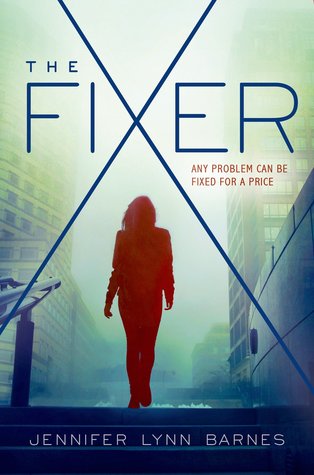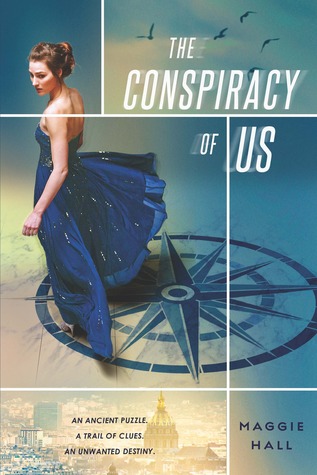 At First Sight by Jennifer Lynn Barnes: 3 stars, Not as good as I wanted it to be. There was some definite insta-love and it wasn't good enough to be believable. Not sure about the plot either.
The Fixer by Jennifer Lynn Barnes: 4 stars, Very exciting read with great characters but I saw a couple of the twists coming. Interested to see what the second book is like.
The Conspiracy of Us by Maggie Hall: 3.5 stars, Not that into the romance and the other elements definitely stretch belief but it was a fun read and I flew through it.
Struck by Joss Stirling: 3.5 stars, This isn't my favourite Joss Stirling book but it was very fun and exciting.
Shaken by Joss Stirling: 4 stars, A quick and fun read. I am looking forward to this series continuing.
Imprudence by Gail Carriger: 4.5 stars, Full review coming next week but I loved this book!

A School for Unusual Girls by Kathleen Baldwin: 4 stars, This was such a fun and exciting read. I enjoyed the plot and the romance and liked the characters. Definitely want to read the second book.
Potent Pleasures by Eloisa James: 3 stars, This wasn't my favourite purely because of the way the hero behaved, but it was still a fun read.
Midnight Pleasures by Eloisa James: 4 stars, I read this so fast, definitely a one sitting book.