The Sunday Post is a weekly meme hosted at
Caffeinated Book Reviewer
,
it's a chance to post a recap on the past week, show the books we have received and share what we plan for the coming week. Stacking the Shelves is hosted by Tynga's Reviews and the aim is to show our newest books and to see what everyone else received for review, borrowed from libraries, bought in bookshops or downloaded on to their e-reader. As always you can click on any of the pictures to be taken to the Goodreads page for that book if you're interested in finding out more about it.
Whilst everyone else seems to have been having a great time at BEA (so jealous) we were at home watching my laptop die! Since it is now irreparably broken I am doing blog posts from my Dad's computer which means they may be a posted later than normal for a little while whilst I save up for a new laptop!
Last Week on the Blog:
Cover Characteristic: Map(s)
Wednesday Catch-Up
Blog Tour: A Glimpse Into the World of The Last True Vampire
Friday Reads
Guest Post: Andrew Buckley - Werewolves
Books We Got This Week: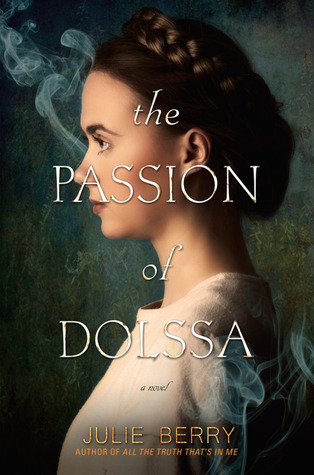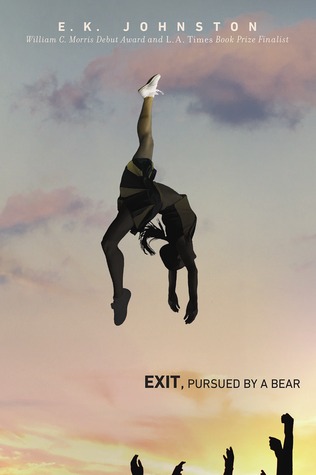 The Passion of Dolssa by Julie Berry: I am very excited for this, the book is so beautiful on my shelf and the plot sounds amazing.
Exit, Pursued by a Bear by E.K. Johnston: I really like E.K. Johnston's writing (and the cover is beautiful) so I have high hopes for this.
The Amber Shadows by Lucy Ribchester: I am ever intrigued by Bletchley Part so I had to have this.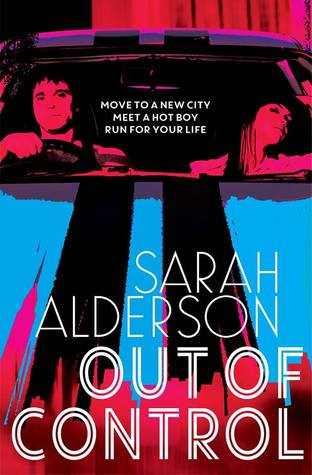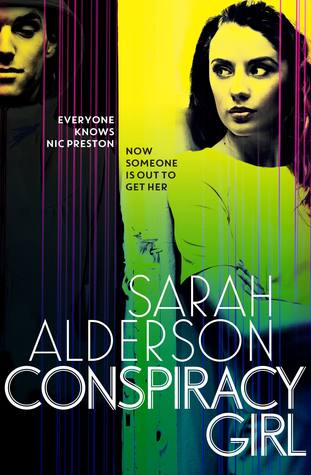 Percy Jackson and the Greek Heroes by Rick Riordan:
This was a bit of an impulse buy in the supermarket but I love Percy Jackson so I am glad I have it.
Out of Control/Conspiracy Girl by Sarah Alderson: These sound like really fun adventurous reads. I usually enjoy Sarah Alderson's books.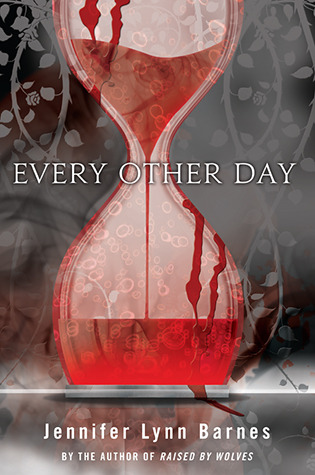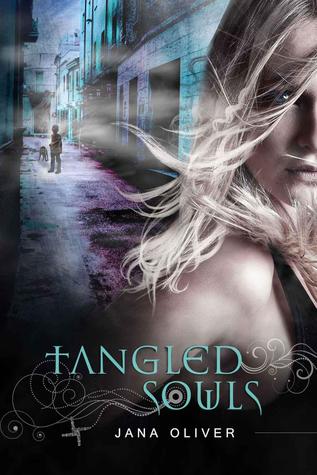 Every Other Day by Jennifer Lynn Barnes: I've been wanting to read a Lynn Barnes book for a while and this was the one that most appealed to me. It's a super short book so I should be able to read it pretty fast and I hope to enjoy it.
Radio Silence by Alice Oseman: I loved Solitaire by Alice Oseman so I am very excited to read this one. I have some pretty high hopes.
Tangled Souls by Jana Oliver: This has been on my Amazon wishlist since I joined Amazon so I don't quite understand how I haven't read it yet! I like the cover and the plot sounds amazing and plus - the main character is called Gavenia, not sure why but that appeals to me!
Center of Magic by J.S. Fields: The author contacted me to see if I would be interested in reading this book, it sounds like a great, fun read and I am excited to read it.
Legally Blonde by Amanda Brown: I was rewatching Legally Blonde on a sleepless night this week when I spotted "based on the book by Amanda Brown" and of course had to see what the book was like. Its really small and looks like a lot of fun. I love the film so I am bound to love the book!
Reading Update:
Ann:
City of Masks:
4 stars, I enjoyed this book but it took me a long time to read cause I just wasn't that intrigued by the plot and I was expecting everything that happened.
The Lightning Thief: 5 stars, I loved this book, it was amazing! The only thing that was bad was the fact that I never read this book before now. I loved everything about this book.
The Sea of Monsters: 5 stars, I enjoyed this book as much as the first book as it was such an amazing book. I am excited to read the rest of the series if they are as good as this one.
Clare:
Those Girls by Chevy Stevens: 3.5 stars, This book dealt with some incredibly difficult subjects. I thought the characters were great and I was very invested in the story. However it was a very hard book to read, for me and it made me incredibly depressed.
The Girl in 6E by A.R. Torre: 4 stars, Such an odd book. This book is impossible to really discuss without sounding crazy, in the acknowledgements the author says it takes a certain kind of person to get this book and I think that may be right. But I really enjoyed it.
Jane Steele by Lyndsay Faye: 5 stars, This was just wonderful. I will have a full review up for this next Thursday so be sure to check that out if you want to see my thoughts but in a nutshell - I loved it.
Hex by Thomas Olde Heuvelt: 3 stars, Boy was this an unsettling read. I don't often read (or even watch) horror so this was a difficult one for me. I thought it was a great concept but I didn't fully connect with the characters (with the exception of the witch - wanna know more about here) I will have a review up for this soon.
Ten by Gretchen McNeil: 3 stars, I have to admit this wasn't the best book I've ever read but it was fun and it kept me guessing. The characters were all pretty annoying and made consistently bad decisions which is kinda in keeping with the horror movie vibe.
Front Lines by Michael Grant: 4 stars, I liked this more than I had expected to. The concept is very interesting and the characters were compelling. I am definitely intrigued for the rest of this series.
Rose Under Fire by Elizabeth Wein: 4 stars, Elizabeth Wein is such a good writer. I adored Code Name Verity and whilst I liked this slightly less it was still an excellent book.
Love, Lies and Spies by Cindy Anstey:
4.5 stars, Such a great, fun read with amazing characters. I loved the romance and the plot and there was some humour in there as well.