Every Wednesday we are linking up with WWW Wednesday.
WWW Wednesday is hosted at
Taking on a World of Words
and asks 3 questions: What are you currently reading?, What did you recently finish reading? What do you think you'll read next?
Clare:
Currently Reading:
I am currently reading Only Beloved by Mary Balogh which is the final book in her Survivors series which I have greatly enjoyed. I am hoping to enjoy this latest installment as well.
Recently Finished:
I enjoyed Every Other Day I thought it was a fun and exciting read. I was less immersed in Demon Road which I think was just not for me, it was promising but I never really liked the characters. I then read The Angel Experiment which was my first James Patterson and I was definitely pleased with it. I do want to continue the series but since I am saving for a new laptop book buying may be on hold for a while! I found Zeroes to be an odd one - I liked the concept but I did not like the characters so I am still unsure about it as a whole. I then finally read The Hidden Oracle which I have been excited for. It was just as funny and engaging as I expected and I look forward to the series continuing. I then re-read both Regency Buck and The Grand Sophy by Georgette Heyer which are two of my favourites! And then, since I was in a lazy reading mood I re-read the Regency series by Stephanie Laurens which only took me a couple of days. I also re-read some of my Amanda Quick novels which were fun.


Planning to Read Next: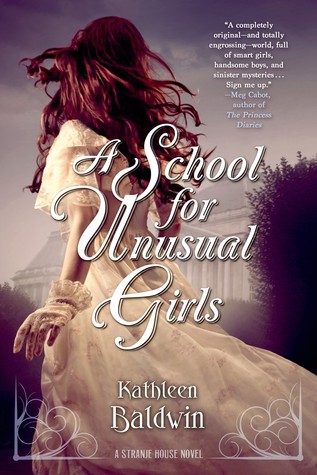 I am planning to read A School for Unusual Girls next. I haven't heard much about this book but the premise intrigues me. I will then read Struck and Shaken by Joss Stirling who is one of my favourite authors when it comes to light reading.